Charterhouse is an independent day and boarding school for boys and girls aged 13 to 18 on a 250-acre site in Godalming, Surrey. The school was founded in 1611 and is one of the country's most historic public schools, offering boys' only education until the introduction of a co-educational sixth form in 1971 and full co-education for boys and girls in 2021.
Pupils at Charterhouse receive an all-round education based on Christian values. Pupils are encouraged to develop intellectual curiosity and become independent learners while being taught the knowledge and skills needed to succeed in a fast-changing, multicultural society. Co-curricular activities are essential in helping pupils achieve these skills; there are more than 80 different sports and activities for pupils to choose from, in addition to outdoor pursuits, music, drama, and other creative opportunities.
The academic curriculum at Charterhouse is based on choice for the individual, with a breadth of opportunities available at each stage of learning. The school has recently introduced an innovative course in Informatics (computer science) for younger pupils, while sixth form students have the option to take A levels with the Extended Project Qualification or the IB Diploma Programme.
Exam results at Charterhouse are consistently above the national average. In 2022, 83% of A level and Pre-U grades, and 93% of GCSE grades, were A*/A/B. Students typically leave for some of the world's best universities in the UK and overseas, including Oxbridge and Russell Group universities, Ivy League Colleges and Bocconi, Italy.
Directory of private schools in Surrey
---
Key information for Charterhouse
Headmaster: Dr Alex Peterken

Address: Charterhouse, Hurtmore Road, Godalming, Surrey, GU7 2DX

County: Surrey

Admissions contact: Mrs Iona Hutchinson – admis[email protected], 01483 291501

Age range and gender: 13–18, co-educational

Number of pupils: 944

Open day date: June 2023

Overview of selection procedure: ISEB Common Pre-Test, interview, activity afternoon, and school reference

Registration opens: currently open for entry in 2025 and beyond

Registration closes: 30th September 2023 (entry to Year 9 in 2025)

Assessment date: autumn and spring of Year 6
Charterhouse fees and financial assistance
Charterhouse offers both day and boarding education. Day fees are currently £12,180 per term, while boarding fees are £14,740 per term.
The school is able to offer a limited number of means-tested bursaries each year to pupils entering Year 9, with the award covering up to 100% of the school fee. Preference is given to pupils who also gain a scholarship or award (not including exhibitions).
A number of scholarships and exhibitions are available each year. Some carry a financial award, but most are honour-based and are provided to recognise academic ability or a special talent in a particular extracurricular discipline. Academic, art, DT, drama, music, and sports scholarships and exhibitions are all available for Year 9 applicants.
Charterhouse term dates
The term dates at Charterhouse for 2022–23 are:
Autumn term (Oration Quarter): 6th September – 9th December 2022

Half term (Exeat): 14th–30th October 2022

Spring term (Long Quarter): 10th January – 24th March 2023

Half term (Exeat): 10th–19th February 2023

Summer term (Cricket Quarter): 18th April – 1st July 2023

Half term Exeat): 27th May – 5th June 2023
Admissions process for Year 9 entry to Charterhouse
Charterhouse welcomes talented children from all educational backgrounds, including international schools, grammar schools, and state schools. The majority of children join from a wide range of UK prep schools. This guide outlines the admissions process for children applying to Charterhouse within the UK – please see the school website for overseas admissions.
If you would like your child to be considered for Year 9 entry to Charterhouse, you will need to register them by the 30th September when they are in Year 6. The registration form can be accessed via the school website – a non-refundable cost of £300 applies.
All UK applicants for Year 9 entry will take the ISEB Common Pre-Test in the autumn of Year 6. The results of these will be reviewed in conjunction with a reference from your child's current school.
Successful applicants will then be invited to an interview and activity afternoon early in the spring term of Year 6. This involves an informal interview and a selection of activities which are designed to give children the chance to show their full capabilities and experience a taste of life at the school.
Charterhouse will make offers of places to children who have performed well throughout the admissions process at the end of the spring term in Year 6. It is expected that these children will continue at their current school (if at a prep school) and work towards taking either the Common Entrance exam, or their own Year 8 curriculum.
As offers are made to children more than two years before they are due to start at Charterhouse, the admissions team will seek further school references at the start of Year 8 to ensure that it is still the right school for your child.
Charterhouse reserves approximately 35% of its places for assessment in Year 7. This is for children who have just missed out on places in Year 6 and for those who registered too late to be assessed. These candidates take the ISEB Common Pre-Test in the autumn term of Year 7, with shortlisted candidates invited for an interview and activity afternoon in the spring term.
Charterhouse 11 plus exam
If your child is applying to Charterhouse for Year 9 entry, they will take the ISEB Common Pre-Test during the autumn term of Year 6. This test is taken online and is adaptive, meaning that the questions become more difficult depending on how your child is performing.
You will need to register your child separately for the ISEB via the ISEB website. You only need to register your child once, regardless of how many schools you are applying for.
The test takes about 2 hours and 15 minutes to complete and covers four subjects:
Atom's complete guide to the ISEB Common Pre-Test
How to help your child prepare for the selection process at Charterhouse
Build foundational knowledge
The 13+ exam at Charterhouse assesses candidates' knowledge and understanding of the Key Stage 2 curriculum and beyond, with test questions covering English, maths, verbal reasoning and non-verbal reasoning.
Your child can consolidate everything they need to know with Atom Nucleus. They'll have access to over 90,000 interactive teacher-created questions and learning resources in all subjects.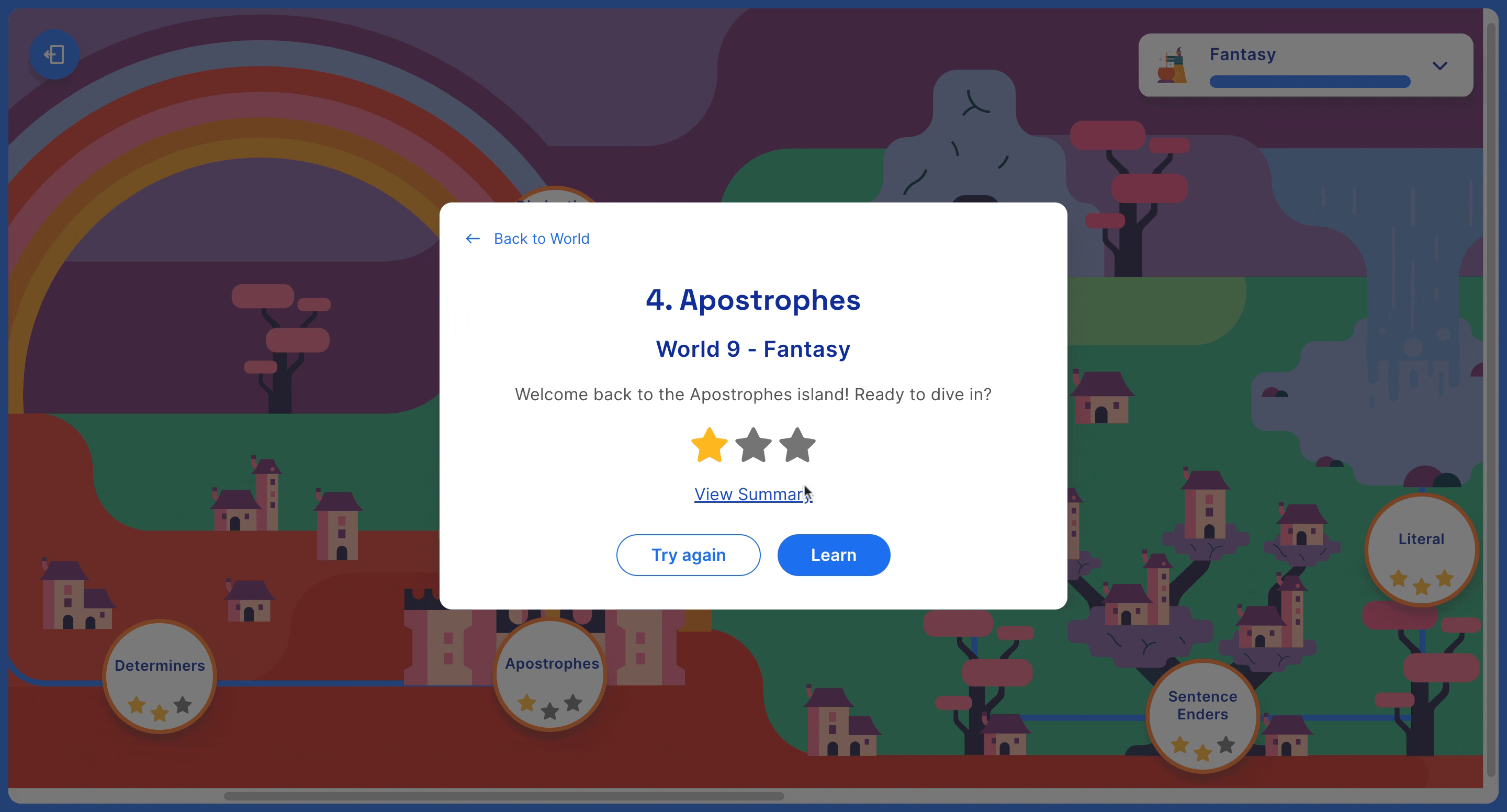 Preparation is key
Familiarisation with the question formats and known styles ahead of the exam is essential to help your child build exam confidence.
An exam preparation subscription with Atom Nucleus enables your child to access quality, unlimited practice material with full score breakdowns to help your child feel confident by the time the exam day comes around.
Your child can take mock tests for the ISEB Common Pre-Test as many times as they like without repeatedly seeing the same questions. Meanwhile, you'll be able to see their results instantly, including their performance compared to peers and suggested areas for improvement.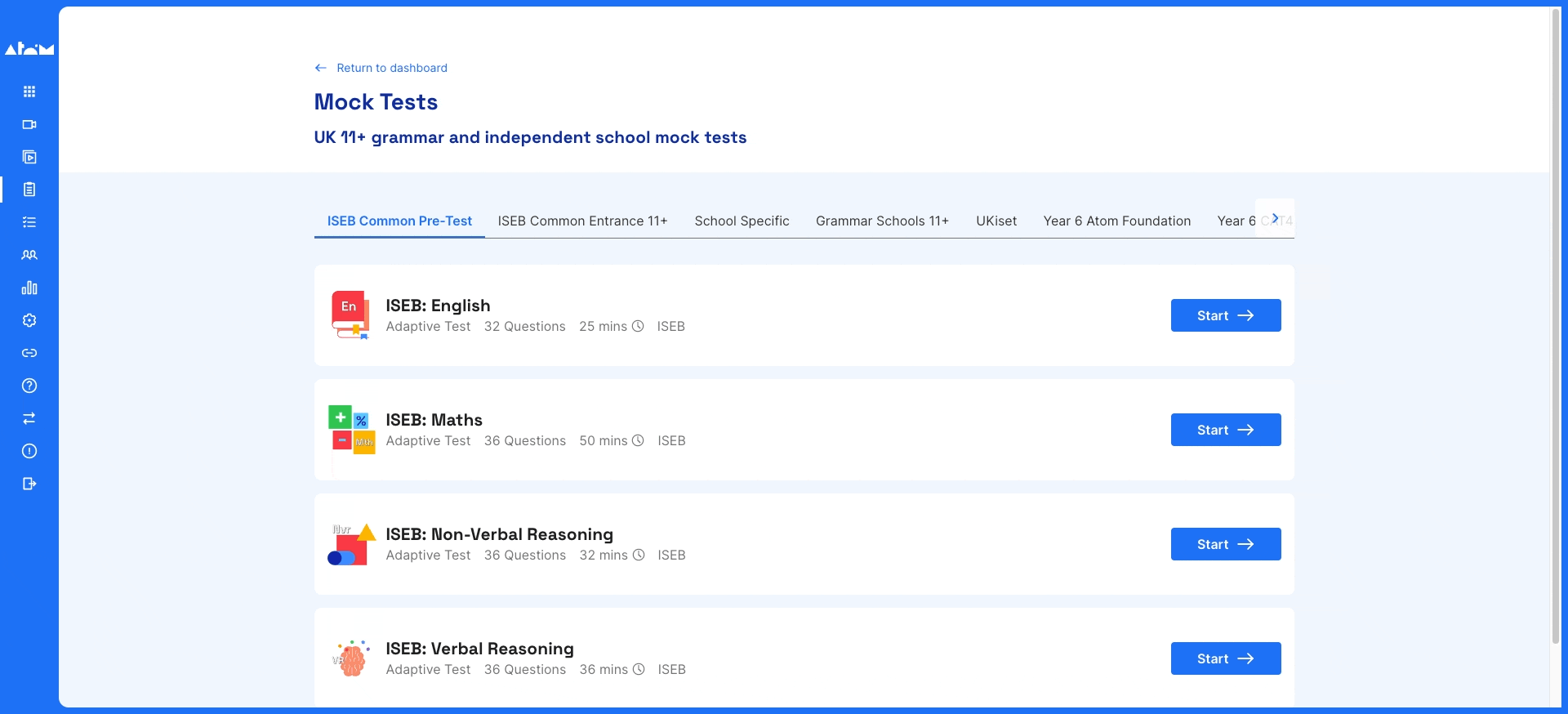 When working through challenging topics, your child will need immediate clarity with any misconceptions so that they feel truly secure in every topic. Atom Nucleus includes video tutorials, help sheets and examples with every question to help your child build confidence and competence across all the areas assessed.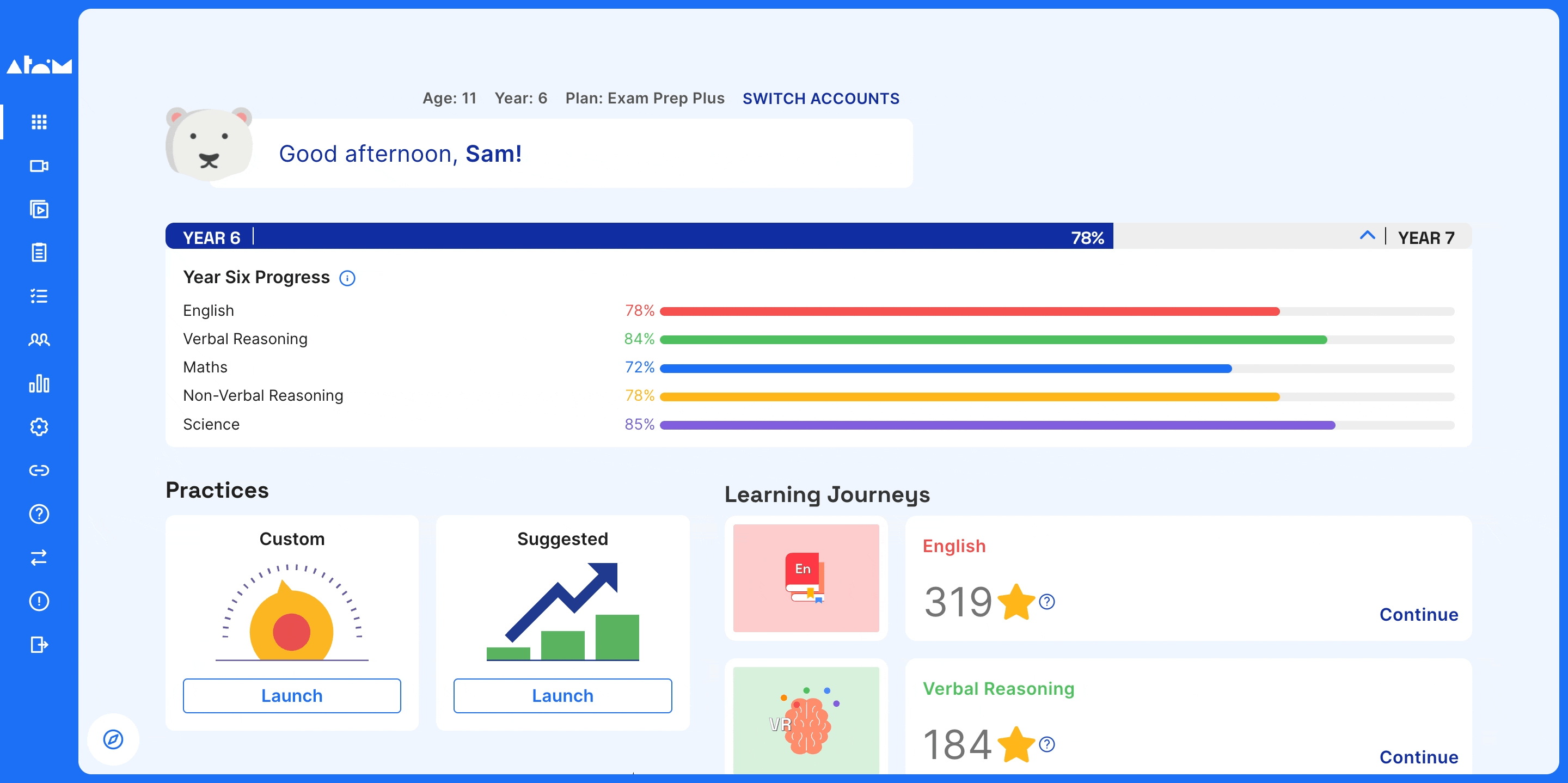 Engage with their progress
Celebrate your child's improvement in areas of challenge together. An accurate and ongoing assessment of their areas of strength and development is helpful.
As an Atom subscriber, you'll have a parent dashboard which offers data-driven insights into your child's progress. You can use this effectively to help your child set targets, see a detailed breakdown of their progress by subtopic and set custom practices to target those they find most challenging.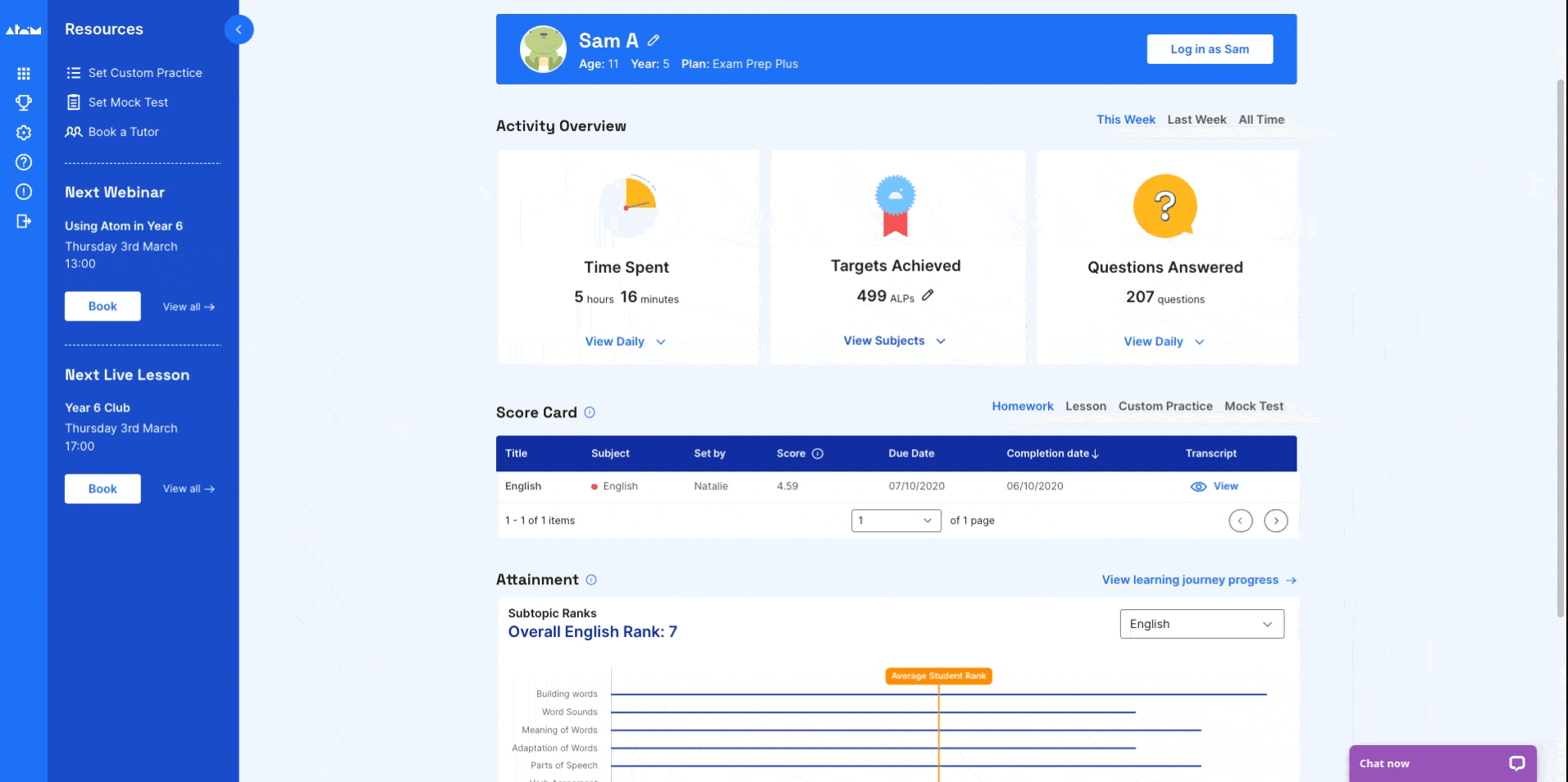 ---
Get started with Atom Learning
It's our mission to help your child feel prepared and confident before the exam day. Begin your free 5-day free trial of Nucleus today to help your child succeed.
We know how crucial this time is, so our team is on hand to support you and your family every step of the way. You can book a call with one of our Education Experts to ask any questions you might have about 13 plus entry to Charterhouse:
If you're looking for exclusive tips and resources to help your child master key subjects, excel in exams and build academic confidence, join Atom's email list: