Cranleigh School is an independent day and boarding school for boys and girls aged 13 to 18, located on a 280-acre site on the border of Surrey and Sussex. There are strong links with Cranleigh Preparatory School (for pupils aged 7–13) and sister schools in Abu Dhabi and China. Although Cranleigh welcomes both day and boarding pupils, the school is full boarding in spirit.
Academic life at Cranleigh School is exciting and demanding, with 28 taught subjects and a large focus on independent learning. All pupils in Years 10 take the Higher Project qualification and the majority of sixth form students take the Extended Project qualification. Exam results are consistently high, with 53% of all GCSE grades at 9/8 (A* equivalent) and 81% of students achieving A*-B at A level.
Sport is central to life at Cranleigh School. The school has a reputation as one of the country's foremost sporting schools with its elite level performance and 'sport for all' philosophy. 21 sports are played at Cranleigh, with extended practices on Tuesday, Thursday and Friday afternoons and fixtures on Saturday afternoons. For pupils who thrive in the creative arts, there are plenty of opportunities in music and drama, including choirs, rock bands and termly drama productions.
Directory of private schools in Surrey
---
Key information for Cranleigh School
Head: Mr Martin Reader

Address: Cranleigh School, Horseshoe Lane, Cranleigh, Surrey, GUY6 8QQ

County: Surrey

Admissions contact: Mr Alex Forsdike – [email protected], 01483 273666

Age range and gender: 13–18, co-educational

Number of pupils: 677

Open day date: Saturdays throughout the year – book online

Overview of selection procedure for 13 plus entry: ISEB Common Pre-Test, interview, discussion group and team-building activities, creative writing test, school reference and school report

Registration deadline for 13 plus entry: Saturday 12th November 2022

Assessment date for 13 plus entry: 16h, 20th, 24th and 26th January 2023
Cranleigh School fees and financial assistance
The current annual fees at Cranleigh School are £35,175 for day pupils and £42,720 for boarding pupils. A 20% discount of fees is available for the third sibling, and 30% for subsequent siblings, attending either the senior or prep school at the same time.
A range of scholarships are available for candidates applying for 13 plus entry to Cranleigh School, including academic, art, design engineering, drama, music, and sport. Scholarships attract a fee remission, and may be supplemented by a means-tested bursary to top up the fee remission if the family meets the bursary criteria. The top academic award and top headmaster's award at 13 plus entry each carry a fee remission of one-third of the total fees.
Cranleigh School term dates
The term dates at Cranleigh School for 2022–23 are:
Autumn term (Michaelmas): 6th September – 14th December 2022

Half term: 19th–30th October 2022

Spring term (Lent): 10th January – 24th March 2023

Half term: 10th–19th February 2023

Summer term: 18th April – 1st July 2023

Half term: 26th May – 4th June 2023
Admissions process for Year 9 entry to Cranleigh School
Children who are wishing to apply for 13 plus entry to Cranleigh School are strongly encouraged to visit during one of the welcome mornings which take place on Saturdays throughout the academic year. These events provide families with an informal opportunity to hear about school life, meet with senior staff and experience a tour with a current pupil.
If you then decide to register your child for entry to Cranleigh School, you will need to complete the online registration form and pay a non-refundable registration fee of £200. Early registration is recommended (ideally in Years 4 or 5) and it will close in the November of Year 6.
All children will need to sit the ISEB Common Pre-Test, either at their current school (if it is a registered testing centre) or at Cranleigh Prep School. This will take place during October and mid-November of Year 6. Applicants will then be invited to an assessment day during January of Year 6, which will consist of an informal interview with a member of staff, a discussion group, an English creative writing paper, and fun team-building activities. Together, these activities will provide a holistic review of your child's interests and abilities. Separate co-curricular scholarship assessments (if applicable) will take place during January of Year 6, while potential academic scholars will be assessed in May.
Cranleigh School will ask your child's current headteacher to provide a reference. You will also need to provide your child's latest school report. Following the holistic review and receipt of a positive recommendation from your child's current school, an unconditional offer may be made during the Lent (spring) term of Year 6. If your child does not secure an unconditional offer but is placed on a waiting list, you will be informed of movement and if a place becomes available.
All candidates who have been offered a 13 plus place will take the ISEB Common Entrance exam (or a bespoke Cranleigh School assessment for candidates who are not being prepared for the CE in school) in June of Year 8, but this is specifically for setting purposes.
Cranleigh School 13 plus exam
If your child is applying to Cranleigh School for Year 9 entry, they will take the ISEB Common Pre-Test during the autumn term of Year 6. This test is taken online and is adaptive, meaning that the questions become more difficult depending on how your child is performing.
You will need to register your child separately for the ISEB via the ISEB website. You only need to register your child once, regardless of how many schools you are applying for.
The test takes about 2 hours and 15 minutes to complete and covers four subjects:
English: 40 minutes in total. There are 50 questions split across two sections: reading comprehension and SPaG (spelling, punctuation and grammar).

Maths: 40 minutes in total. There are 30 questions which test pupils on number and place value, calculations, fractions, decimals and percentages, measurement, geometry, and statistics.

Verbal reasoning: 30 minutes in total. 25 questions test candidates' logic and comprehension, including problem-solving techniques, trial and error skills, the ability to work logically, the ability to recognise suitable solutions, and knowledge of vocabulary and definitions.

Non-verbal reasoning: 36 minutes in total. There are 30 questions to complete, requiring pupils to either analyse 2D figures and diagrams to look for patterns, or to manipulate 3D figures and diagrams to visualise them in different ways.
Atom's complete guide to the ISEB Common Pre-Test
How to help your child prepare for the selection process at Cranleigh School
Build foundational knowledge
The 13+ exam at Cranleigh School assesses candidates' knowledge and understanding of the Key Stage 2 curriculum and beyond, with test questions covering English, maths, verbal reasoning and non-verbal reasoning.
Your child can consolidate everything they need to know with Atom Nucleus. They'll have access to over 90,000 interactive teacher-created questions and learning resources in all subjects.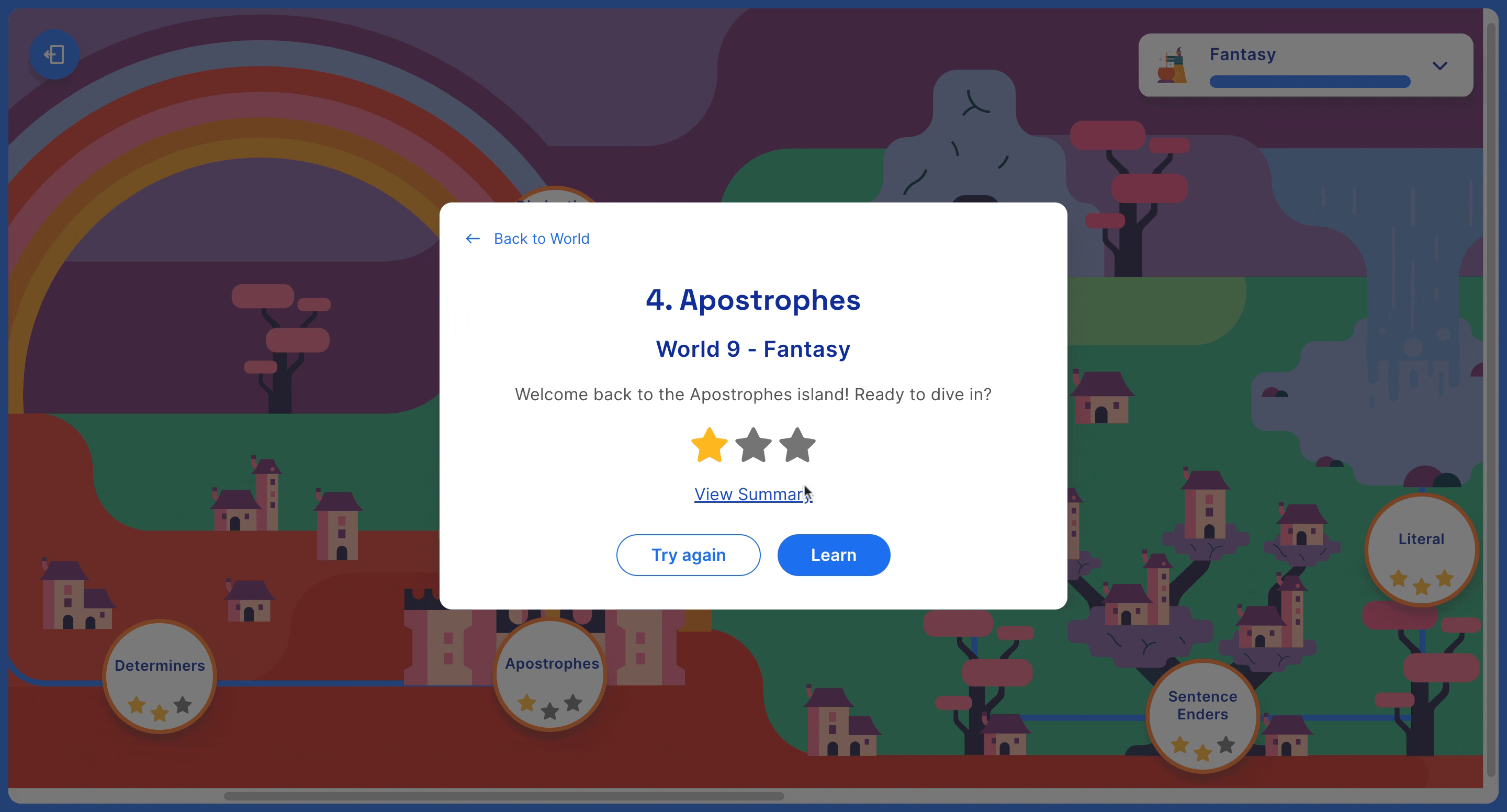 Preparation is key
Familiarisation with the question formats and known styles ahead of the exam is essential to help your child build exam confidence.
An exam preparation subscription with Atom Nucleus enables your child to access quality, unlimited practice material with full score breakdowns to help your child feel confident by the time the exam day comes around.
Your child can take mock tests for the ISEB Common Pre-Test as many times as they like without repeatedly seeing the same questions. Meanwhile, you'll be able to see their results instantly, including their performance compared to peers and suggested areas for improvement.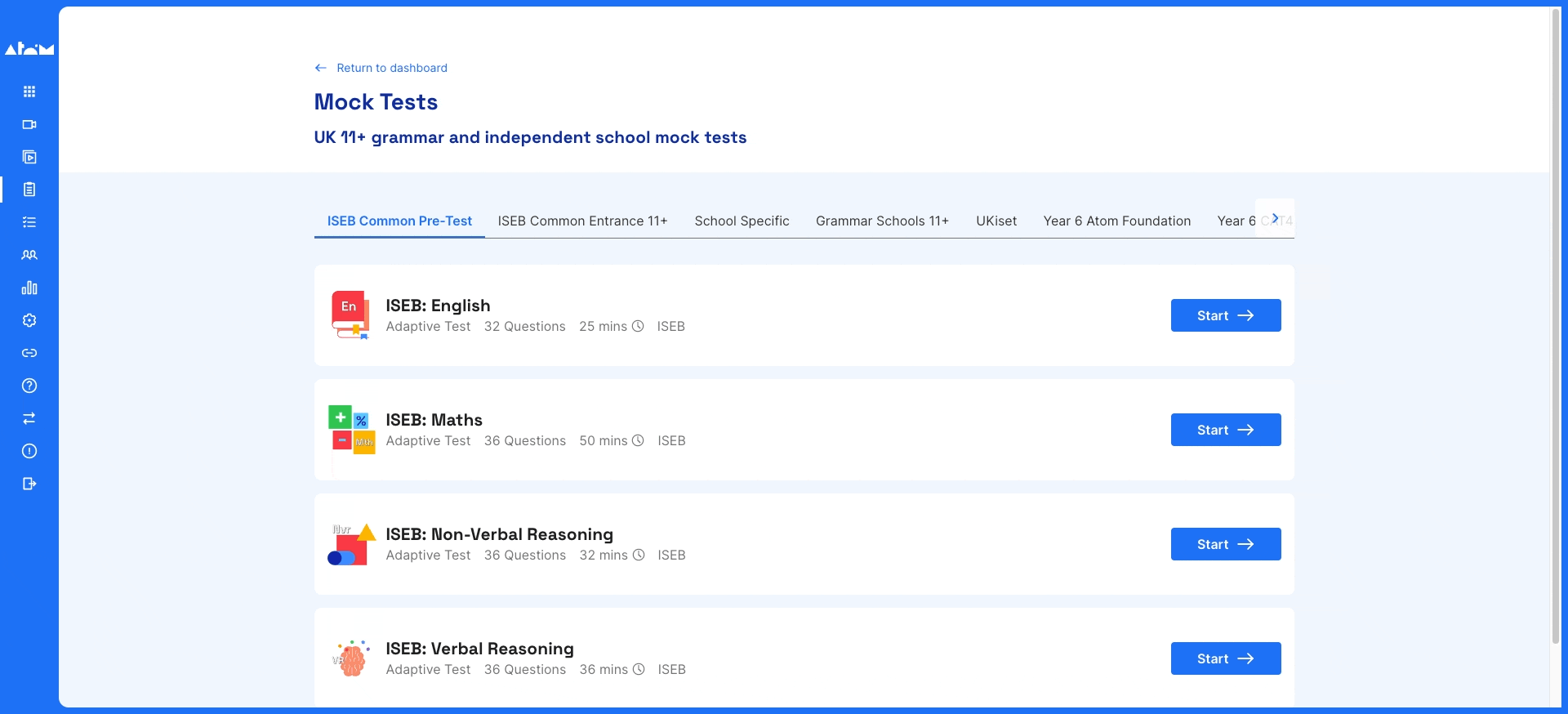 When working through challenging topics, your child will need immediate clarity with any misconceptions so that they feel truly secure in every topic. Atom Nucleus includes video tutorials, help sheets and examples with every question to help your child build confidence and competence across all the areas assessed.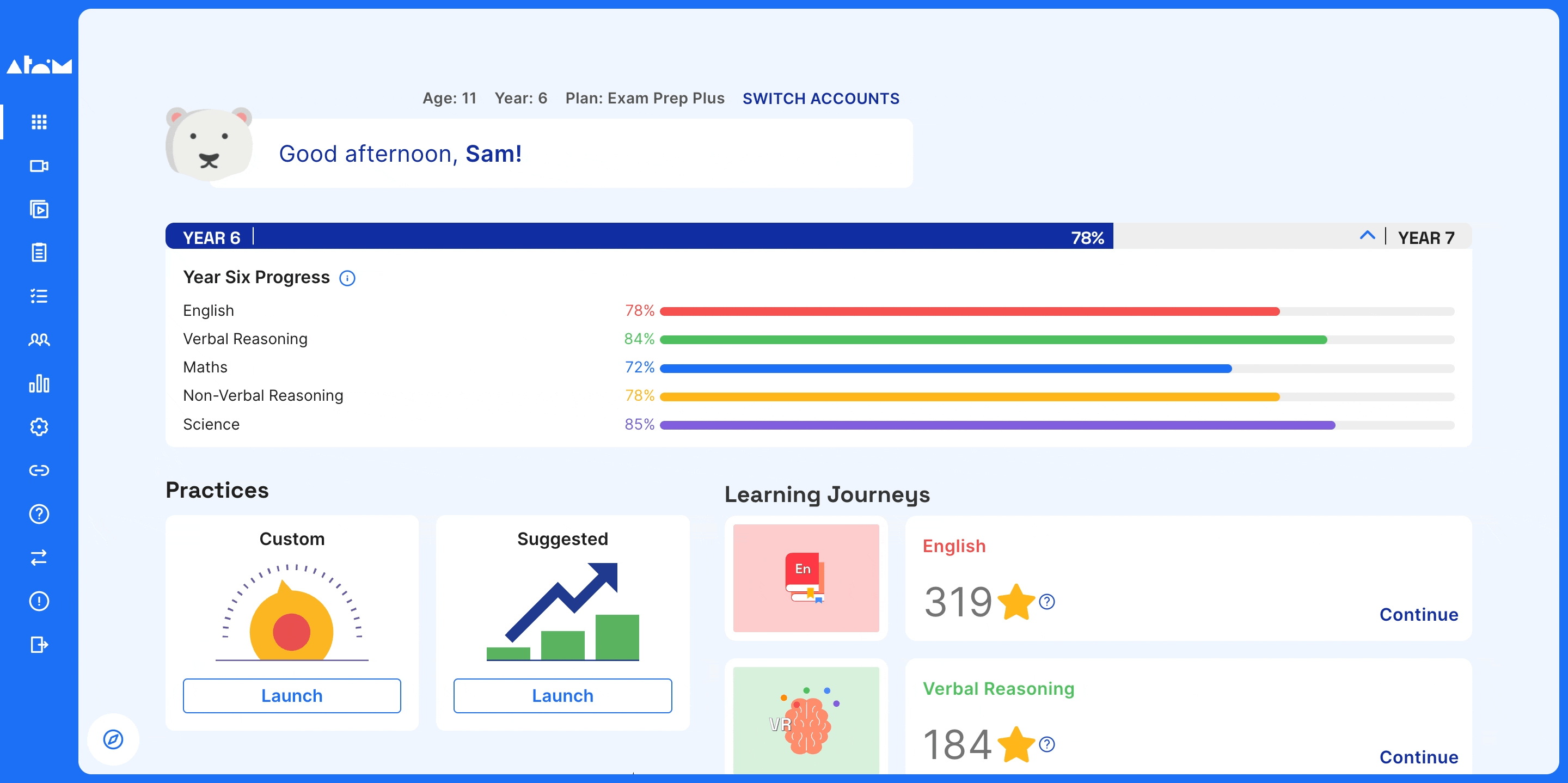 Engage with their progress
Celebrate your child's improvement in areas of challenge together. An accurate and ongoing assessment of their areas of strength and development is helpful.
As an Atom subscriber, you'll have a parent dashboard which offers data-driven insights into your child's progress. You can use this effectively to help your child set targets, see a detailed breakdown of their progress by subtopic and set custom practices to target those they find most challenging.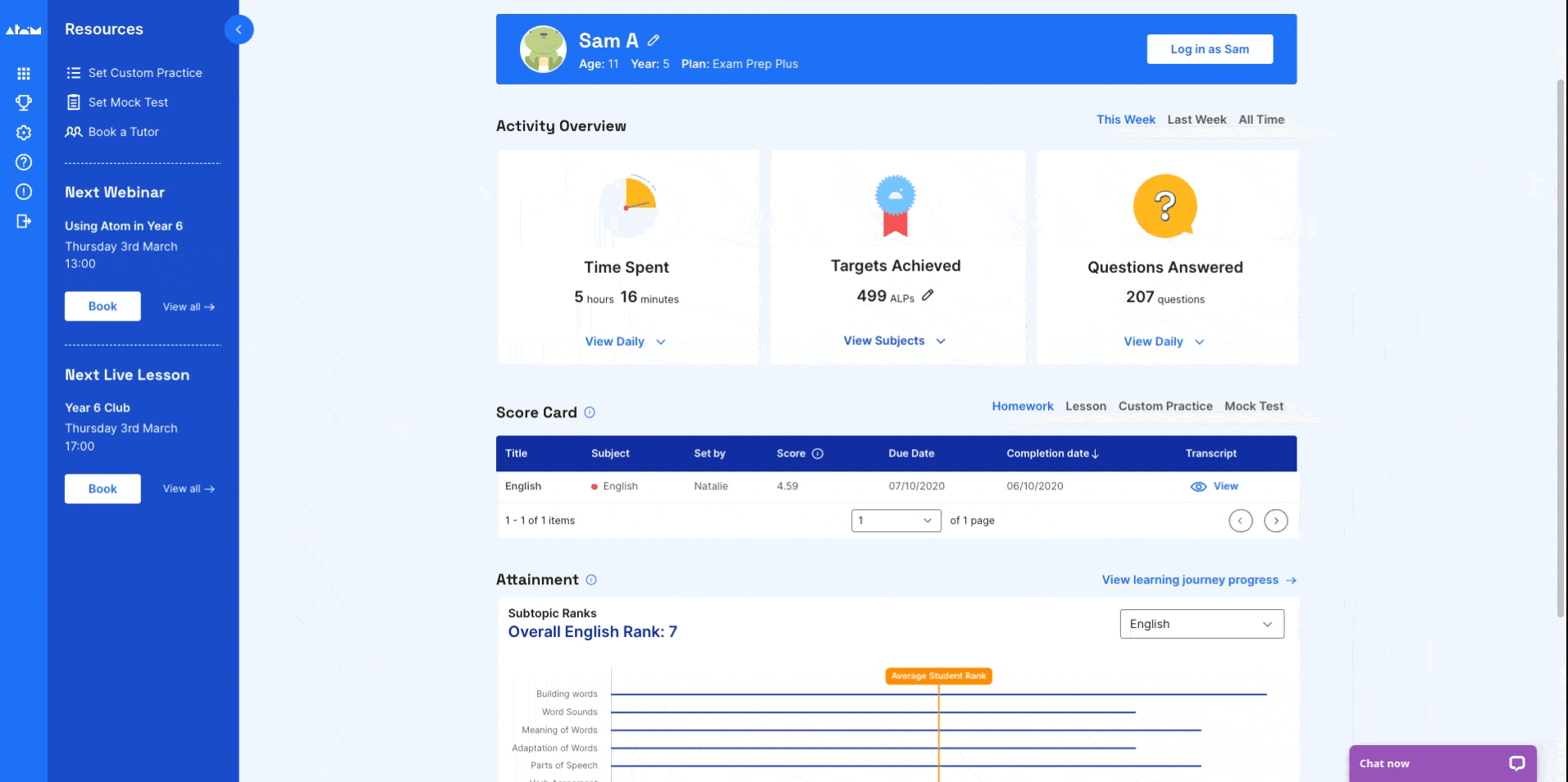 ---
Get started with Atom Learning
It's our mission to help your child feel prepared and confident before the exam day. Begin your free 5-day free trial of Nucleus today to help your child succeed.
We know how crucial this time is, so our team is on hand to support you and your family every step of the way. You can book a call with one of our Education Experts to ask any questions you might have about 13 plus entry to Cranleigh School:
If you're looking for exclusive tips and resources to help your child master key subjects, excel in exams and build academic confidence, join Atom's email list: