Epsom College is an independent day and boarding school for boys and girls aged 11–18 in Epsom, Surrey. It was awarded the title Independent School of the Year 2022, as well as winner of the Student Wellbeing Award, at this year's Independent Schools of the Year Awards.
The school was founded by Dr John Propert in 1855 to house, feed, clothe, and educate the widows and orphans of medical men and was named 'The Medical Benevolent College'. While the school was renamed Epsom College in 1910, medical benevolence is still at the heart of its ethos. The school's independent charity, The Royal Medical Foundation, provides pensions for retired doctors and their families who are in financial hardship – as well as one-off grants to assist with school fees.
Pupils at Epsom College study a broad curriculum from Year 7. In addition to traditional subjects, all children study at least two modern languages (choosing from French, German, Mandarin, and Spanish), computer science, STEM (as a separate subject) and Trivium (the art of reading, researching, public speaking, and debating). Exam results are consistently high at Epsom College; in 2022, 74% of all GCSEs were grades 9–7 (A*-A) and 85% of all A level grades were A*–B. Over the past five years, around 10% of students have been offered places at Oxbridge, 77% for Russell Group universities, 8% for US universities, and 5% for other international universities including UHK and Sorbonne.
The school is consistently praised for its pastoral care. In addition to its recent award for student wellbeing, the school was awarded 'Gold' by the Carnegie Centre of Excellence for Mental Health in Schools – one of only four boarding schools to be awarded the highest prize. The award recognises Epsom's ethos of serve, share and care, its holistic approach to mental health and wellbeing in the community and beyond, and youth empowerment in mental health.
Directory of private schools in Surrey
---
Key information for Epsom College
Address: Epsom College, College Road, Epsom, Surrey, KT17 4JQ

County: Surrey

Admissions contact: Mrs Cathy Kent – [email protected], 01372 821234

Age range and gender: 11–18, co-educational

Number of pupils: 1,067

Open day date: 18th March 2023 – book online

Overview of selection procedure: interview, assessment, and school reference

Registration closes: 31st October in Year 6

Assessment date: Early January of Year 6
Epsom College fees and financial assistance
The fees for pupils in Years 7 and 8 at Epsom College are currently £7,170 per term. These are day fees only (boarding is not available for younger pupils). The fees for pupils in Years 9–13 range from £9,562 per term (day pupils) to £14,101 per term (full boarders).
Epsom College is committed to helping any pupil who has the potential, but not the financial means, to join the school. Each year, approximately 76 pupils benefit from a bursary (means-tested financial assistance), with more than half of bursary recipients receiving support of 75% or more of their fees. For more information and to find out how to apply for a bursary, see the school website.
The following scholarships are available for pupils applying to Year 7 at Epsom College:
Academic scholarships: range in value from £750 to £6,000 per year

Drama scholarships: £1,000 per year. Drama exhibitions are worth £750 per year

Music scholarships: £1,000 per year. Music exhibitions are worth £750 per year

Sports scholarships: financial reward varies depending on the number and quality of scholars
Epsom College term dates
The term dates at Epsom College for 2022–23 are:
Autumn term (Michaelmas): 4th September – 16th December 2022

Half term: 22nd October – 6th November 2022

Spring term (Lent): 9th January – 29th March 2023

Half term: 11th–19th February 2023

Summer term: 18th April – 30th June 2023

Half term: 27th May – 4th June 2023
The term dates at Epsom College for 2023–24 are:
Autumn term (Michaelmas): 3rd September – 15th December 2023

Half term: 21st October – 5th November 2023

Spring term (Lent): 8th January – 22nd March 2024

Half term: 10th–18th February 2024

Summer term: 14th April – 28th June 2024

Half term: 25th May – 2nd June 2024
Admissions process for Year 7 entry to Epsom College
If you would like to register your child for entry to Epsom College in Year 7, you will need to download the online registration form and submit this before the 31st October in Year 6. A non-refundable fee of £150 needs to be paid on registering for a place (£300 for overseas applicants).
All children who have been registered by the deadline will then have a short interview at Epsom College in January of Year 6. This takes approximately 15 minutes and is a chance for the school to get to know your child, their interests and their personality.
Candidates will then take the Epsom College entrance assessments shortly after the interview. Children will be invited to attend either a morning or afternoon session and will take four papers (just under two hours in total, not including breaks). Find out more about the exam below.
If your child is applying for a scholarship, they will undergo separate assessments. Academic scholarships are automatically awarded on the strength of your child's performance in the entrance exam, interview and school reference, so there is no need to apply for this.
Drama scholarships: candidates will need to perform two contrasting monologues and submit a portfolio. Assessments will take place in late January or early February of Year 6.

Music scholarships: successful candidates should be able to perform at Grade 4 on their first instrument (including voice). They will perform two contrasting pieces on their first instrument, and a further piece on any other instruments, in a 20-minute assessment in late January or early February of Year 6. They will also be asked to respond to aural tests, sight-read, and have a brief interview.

Sport scholarships: candidates will be assessed in January of Year 6. They will be assessed on physical and motor skills and will have a sport-specific assessment in a choice of two sports from athletics, cricket, golf, squash, swimming, football (boys only), rugby (boys only), hockey (girls only) and netball (girls only).
Epsom College will offer places in mid-February. Parents have one month to make their decision and accept the school place.
Epsom College 11 plus exam
Candidates for entry to Epsom College in Year 7 will take four written papers:
How to help your child prepare for the selection process at Epsom College
Build foundational knowledge
The 11 plus exam for entry to Epsom College assesses children's knowledge and understanding of Key Stage 2 English and maths, in addition to verbal reasoning and non-verbal reasoning (which your child will not be taught at school).
Atom Nucleus is an all-in-one interactive learning platform, with over 90,000 teacher-created questions and helpful learning resources that span the four subjects your child needs to know for the test.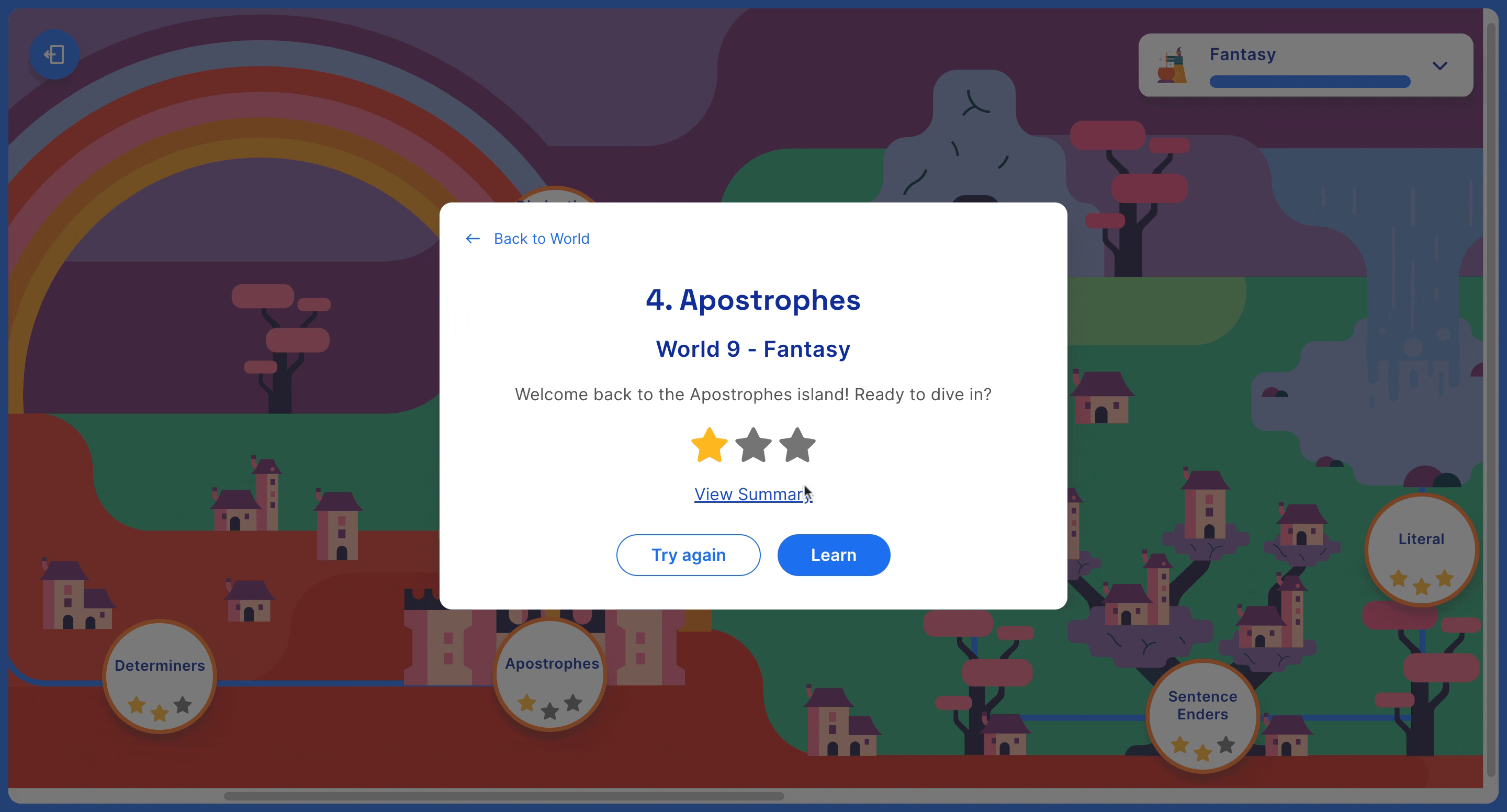 Preparation is key
Familiarisation with the question formats and known styles ahead of the exam is essential to help your child build exam confidence.
An exam preparation subscription with Atom Nucleus enables your child to access quality, unlimited practice material with full score breakdowns to help your child feel confident by the time the exam day comes around.
Your child can take mock tests that replicate common 11 plus exams, including those set by GL Assessments, as many times as they like without seeing the same questions. Meanwhile, you'll be able to see their results instantly, including their performance compared to their peers and suggested areas for improvement.
When working through challenging topics, your child will need immediate clarity with any misconceptions so that they feel truly secure in every topic. Atom Nucleus includes video tutorials, help sheets and examples with every question to help your child build confidence and competence across all the areas assessed.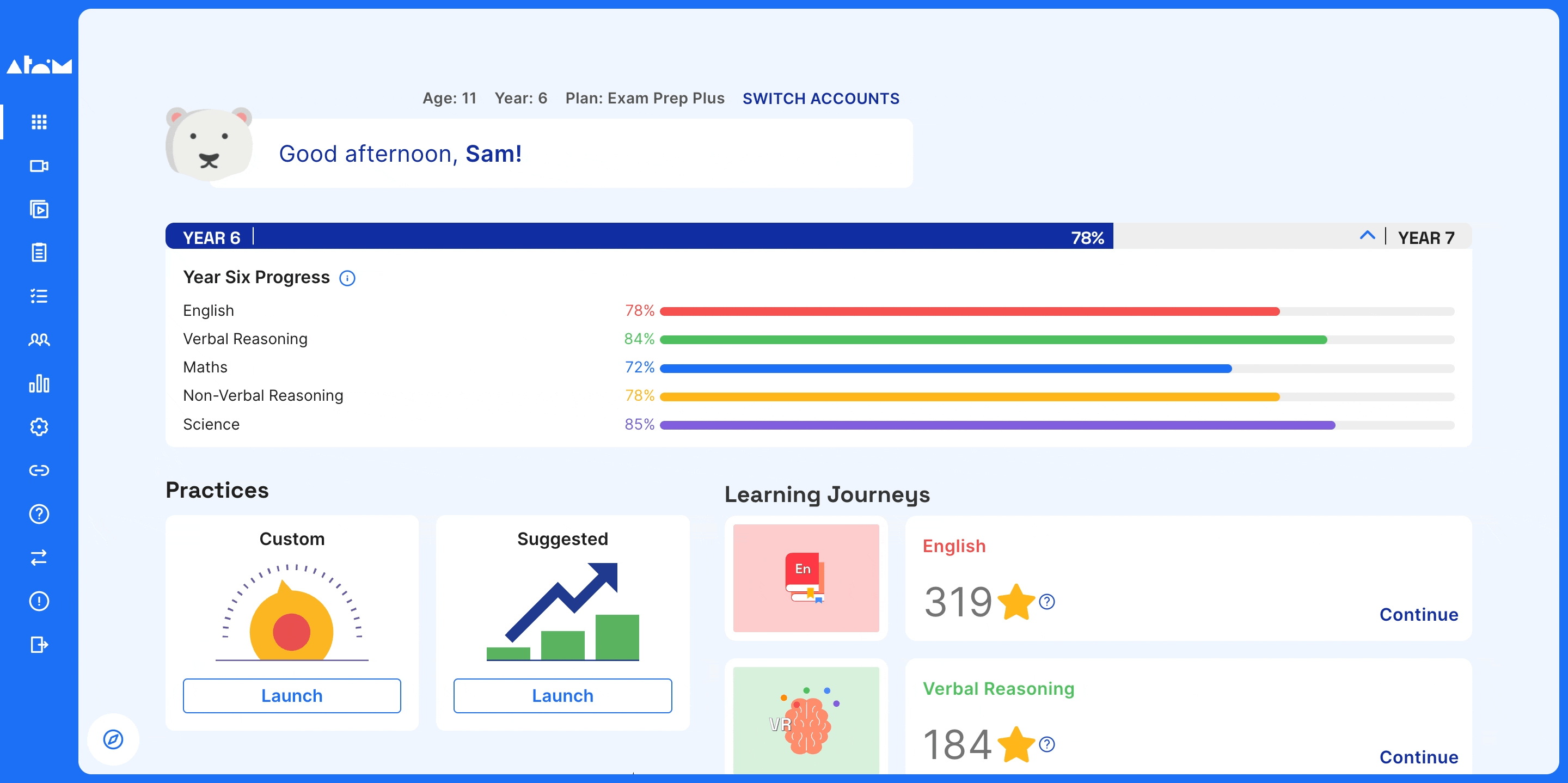 Engage with their progress
Celebrate your child's improvement in areas of challenge together. An accurate and ongoing assessment of their areas of strength and development is helpful.
As an Atom subscriber, you'll have a parent dashboard which offers data-driven insights into your child's progress. You can use this effectively to help your child set targets, see a detailed breakdown of their progress by subtopic and set custom practices to target those they find most challenging.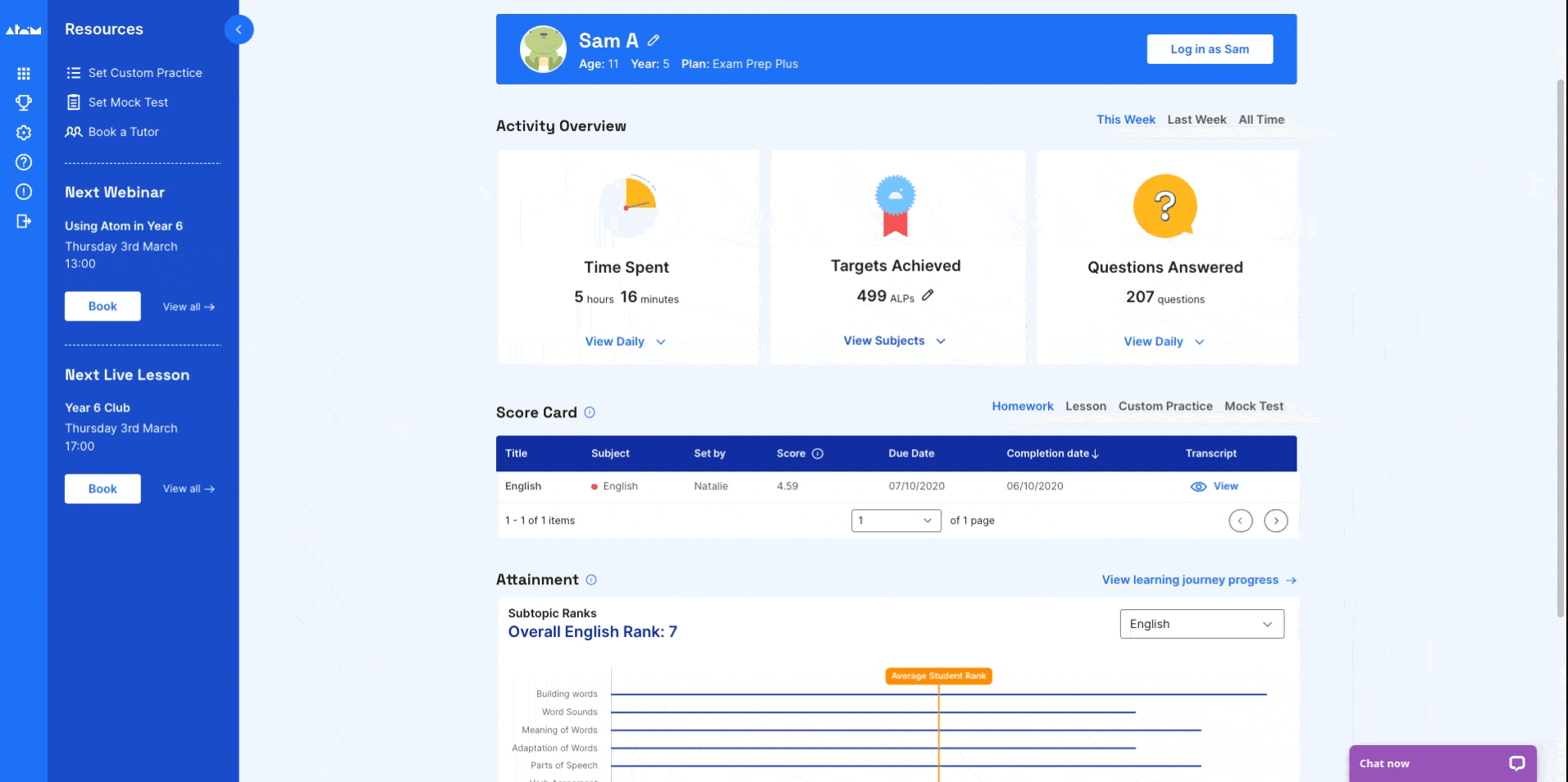 ---
Get started with Atom Learning
It's our mission to help your child feel prepared and confident before the exam day. Begin your free 5-day free trial of Nucleus today to help your child succeed.
We know how crucial this time is, so our team is on hand to support you and your family every step of the way. You can book a call with one of our Education Experts to ask any questions you might have about 11 plus entry to Epsom College:
If you're looking for exclusive tips and resources to help your child master key subjects, excel in exams and build academic confidence, join Atom's email list: