Is your child an enthusiastic scientist in the making? Share this article with them to help them learn more about some of the inspirational women who have paved the way.
Ada Lovelace
Ada Lovelace was the world's first computer programmer – before computers were even invented! She was the first person to realise that machines would be able to do more than sums.
Ada was born in London in 1815, a time when even wealthy women did not have the opportunity to learn maths and science. 100 years after she died, people discovered her notes and found that she had come up with the idea of a computer language. Her advanced thinking and pioneering ideas have been honoured. There is a programming language named after her, Ada.
Jane C Wright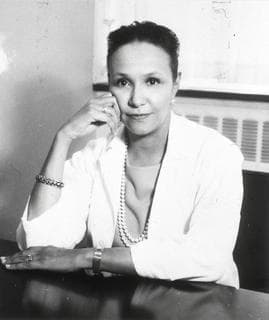 Jane C Wright was a cancer researcher and surgeon. Born in New York in 1919, Jane overcame sexism and racism to have a career in medicine. She made many scientific breakthroughs and developed new cancer treatments as well as new ways to help doctors study stroke and heart disease.
Jane Wright was the first person to develop a method of using human tissue to test cancer medicines instead of testing on animals. She was the first woman to be elected president of the New York Cancer Society.
Rosalind Franklin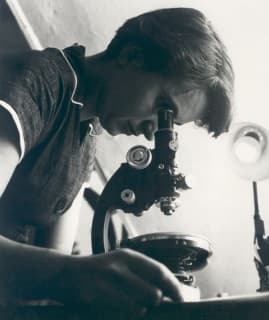 Rosalind Franklin was a chemist from London who discovered the key properties of DNA. She was born in 1920 and studied chemistry at Cambridge University. She later worked on x-ray imaging in Paris. While studying x-rays, Rosalind was the first person to discover that they could be used to take photographs of solid matter. She used this method to take an image of DNA, which took her over 100 hours. Her male colleagues took credit for her work.
Rosalind went on to study viruses, and her findings were an important foundation for future scientific understanding of how viruses work. Her contributions to science have been recognised and celebrated after she died.
Florence Nightingale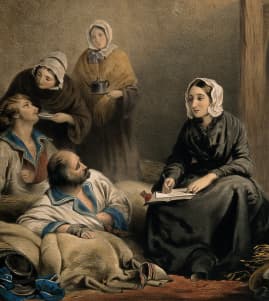 Florence Nightingale was a British nurse who was born in 1820. She was the first person to use statistics to prove that hospitals must be clean. Our modern-day knowledge about how to keep hospitals clean and organised was founded on her research.
Florence is considered the founder of modern nursing. Her career as a nurse began during the Crimean War where she organised care for injured soldiers. She worked hard to spread medical knowledge, and wrote a lot of guidance for other doctors and nurses. Florence was also a pioneer in data, using graphs and diagrams to share her scientific findings.
Florence Nightingale's legacy is marked every year on her birthday – 12th May. The day is now known as International Nurses Day and marks the contributions that nurses make to our society.
Mangala Mani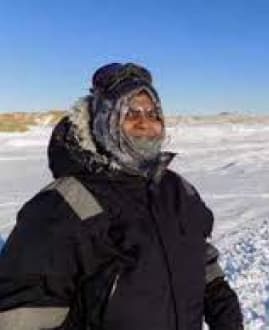 Mangala Mani is the first woman scientist to stay in Antarctica for more than a year. Her expedition team went to a research station in Antarctica in 2016 to study satellites. More of the team's satellites can be seen from Antarctica than anywhere else on earth, so it was necessary to go there for the best data.
Working and living in Antarctica is challenging and dangerous with temperatures reaching below -40º. Mangala and her team had to go through rigorous training to prepare for life in these conditions. Overcoming the harsh freezing weather, Mangala spent 403 days at the station conducting vital scientific research.
Amelia Earhart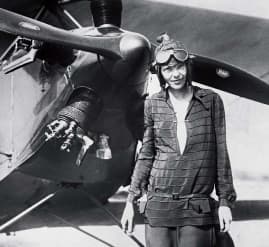 Amelia Earhart was the first woman to fly a plane across the Atlantic Ocean on her own. Born in 1897 at a time when women were not usually allowed to become pilots, she campaigned for women's rights in aviation. Amelia decided to become a pilot when she first went on a plane ride at the age of 23. She did many different jobs to save up money for flying lessons.
Amelia Earhart set several world records. As well as being the first woman to fly across the Atlantic, she was also the first woman to fly solo above 14,000 feet. She was the first woman to be awarded the Distinguished Flying Cross, a military medal for heroism or extraordinary achievement while flying.
Mae Jemison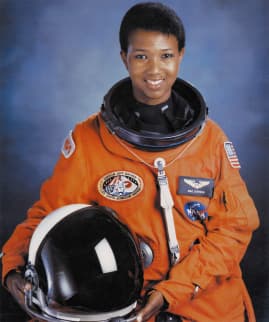 Mae Jemison is an American engineer and astronaut who became the first Black woman to travel into space. At university she gained a degree in chemical engineering and then attended medical school, later working as a doctor in Africa. She joined NASA at the age of 30, and was chosen out of thousands of candidates as one of 15 astronauts for a space shuttle mission.
Mae flew her space mission in 1992, spending over 190 hours in space and orbiting the earth 127 times. While in space, she conducted scientific research, including an experiment to see how tadpoles develop in zero gravity. Since leaving NASA, Mae has gone on to pioneer medical and environmental science, and has written children's books about space.
---
Want to learn more?
If you're feeling inspired, why not join in our live science lessons? Atom's free Live Lessons are fun and interactive, while helping you to master key subjects, ace exams, and build confidence.
If you have an Atom subscription, visit the Lesson Library in your dashboard for science lessons you can watch anytime.