Bristol Grammar School (BGS) is an independent day school for boys and girls aged 4–18 in the city of Bristol, South West England. It was founded by King Henry VIII with a Royal Charter in 1532 for the teaching of 'good manners and literature'.
The values at BGS were developed in consultation with the pupils and were chosen as kindness, integrity and rigour. Pupils are encouraged to show compassion and support to themselves and one another, to be honest and do the right thing, and to strive to fulfil their potential. Academic potential is supported through a wide-ranging curriculum, with 25 subjects to choose from at GCSE and learning enrichment beyond the classroom (over 200 educational trips take place each year).
Beyond the classroom, pupils are encouraged to develop interests and talents in extracurricular activities, such as sports and the performing arts. State-of-the-art facilities are available for such pursuits, including a performing arts centre which opened in 2016 and a sports centre, 50 acres of grass pitches, multiple sports courts and a 3G artificial pitch (which is World Rugby Regulation 22 compliant and FIFA Quality certified).
Exam results are consistently high at BGS. In 2022, 64% of A level results were graded A*–A and 79% of GCSEs were 9, 8 or 7. Sixth form students also have the option to study the International Baccalaureate (IB) in place of A levels – in 2022, the BGS cohort averaged 37 points out of 45 (ahead of the global average of 32) and three students scored 43 out of 45 (achieved by only 2% of global candidates).
Key information for Bristol Grammar School
Headmaster: Mr Jaideep Barot

Address: Bristol Grammar School, University Road, Bristol, BS8 1SR

County: Bristol

Admissions contact: Amy Tout – [email protected], 0117 933 9885

Age range and gender: 4–18, boys and girls

Number of pupils: 1,006

Open day date: Friday 7th October 2022, 4pm–8pm. Book a place on the BGS website.

Overview of selection procedure: entrance exam, meeting with a member of staff and school reference

Registration opens: currently open for 2023 entry – register your interest with the admissions office

Registration closes: undisclosed – parents are encouraged to apply as soon as possible

Assessment date: Saturday 14th January 2023 / Saturday 21st January 2023
Bristol Grammar School fees and financial assistance
The fees at BGS from 2022 are £5,391 per term. This includes lunch for pupils up to the end of Year 11, as well as the cost of stationery, learning resource/textbook loans, and iPad/tablet loans. There is a sibling discount of 5% for a second or subsequent sibling attending the school.
Bristol Grammar School is able to offer financial assistance towards fees through its means-tested bursary scheme. Academic merit is part of the assessment process, with support varying between 10% and 100% (depending on family circumstances). Bursary applications normally need to be made by January of the year of entry.
Pupils who can demonstrate exceptional talent in a particular area are invited to apply for a scholarship at BGS. Scholarships are awarded on ability and talent and may include fee remission (although by default, they are awards of exceptional achievement and do not have a financial incentive). It is also possible for a pupil to receive both a bursary and a scholarship. The scholarships available at BGS are:
Academic scholarships

Creative and performing arts scholarships (art, dance, drama and music)

Sports scholarships

Headmaster's scholarships (candidates who meet the criteria for academic scholarships, and creative and performing arts and/or sports scholarships).
Bristol Grammar School term dates
The term dates at BGS for 2022–23 are:
Autumn term: 5th September – 13th December 2022

Half term: 19th–28th October 2022

Spring term: 5th January – 31st March 2023

Half term: 13th–22nd February 2023

Summer term: 20th April – 4th July 2023

Half term: 26th May – 2nd June 2023
The term dates at BGS for 2023–24 are:
Autumn term: 6th September – 14th December 2023

Half term: 19th–27th October 2023

Spring term: 4th January – 26th March 2024

Half term: 12th–20th February 2024

Summer term: 17th April – 4th July 2024

Half term: 28th–31st May 2024
Admissions process for Year 7 entry to Bristol Grammar School
If you are interested in your son or daughter joining BGS, you are invited to register your interest by getting in touch with the admissions office, requesting a prospectus online, or booking a visit to the school. You will then be invited to complete an application form and pay a non-refundable registration fee of £25.
All children who are registered for Year 7 entry in 2023 will sit the school's entrance exam on either Saturday 14th January 2023, or Saturday 21st January 2023. Candidates are also invited to a meeting (an informal interview) with a member of BGS staff to discuss their hobbies, interests and schoolwork. As part of the entry process, Bristol Grammar School will also consider a reference provided by your child's current school.
Children who perform particularly well in the entrance exam will be invited to a discussion with the headmaster and another senior member of staff for consideration for an academic scholarship. If you would like your child to be considered for a creative and performing arts scholarship or a sports scholarship, you will need to complete a separate application and your child will likely undergo additional testing.
Bristol Grammar School aims to inform parents/guardians of the outcome of their child's application within ten working days of the entrance exam. If your child has been offered a place at the school, you will then have ten working days to accept and pay the deposit of £250.
Bristol Grammar School 11 plus exam
Children registered for Year 7 entry to Bristol Grammar School will take four written papers in January of Year 6:
Creative writing (45 minutes)

Comprehension (20 minutes)

Problem-solving (30 minutes)

Arithmetic (maths) (20 minutes)
Bristol Grammar School will send a sample of each paper to registered applications towards the end of the autumn term. You may also find the following exam guides helpful to guide your child's preparation:
How to help your child prepare for the selection process at Bristol Grammar School
Build foundational knowledge
The 11 plus exam at Bristol Grammar School assesses candidates' knowledge and understanding of the Key Stage 2 national curriculum and beyond, with tests in English reading comprehension, creative writing, reasoning (which may include verbal and/or non-verbal reasoning) and maths. Your child can consolidate everything they know with Atom Nucleus, with over 90,000 teacher-created questions and helpful learning resources that span English, maths and reasoning.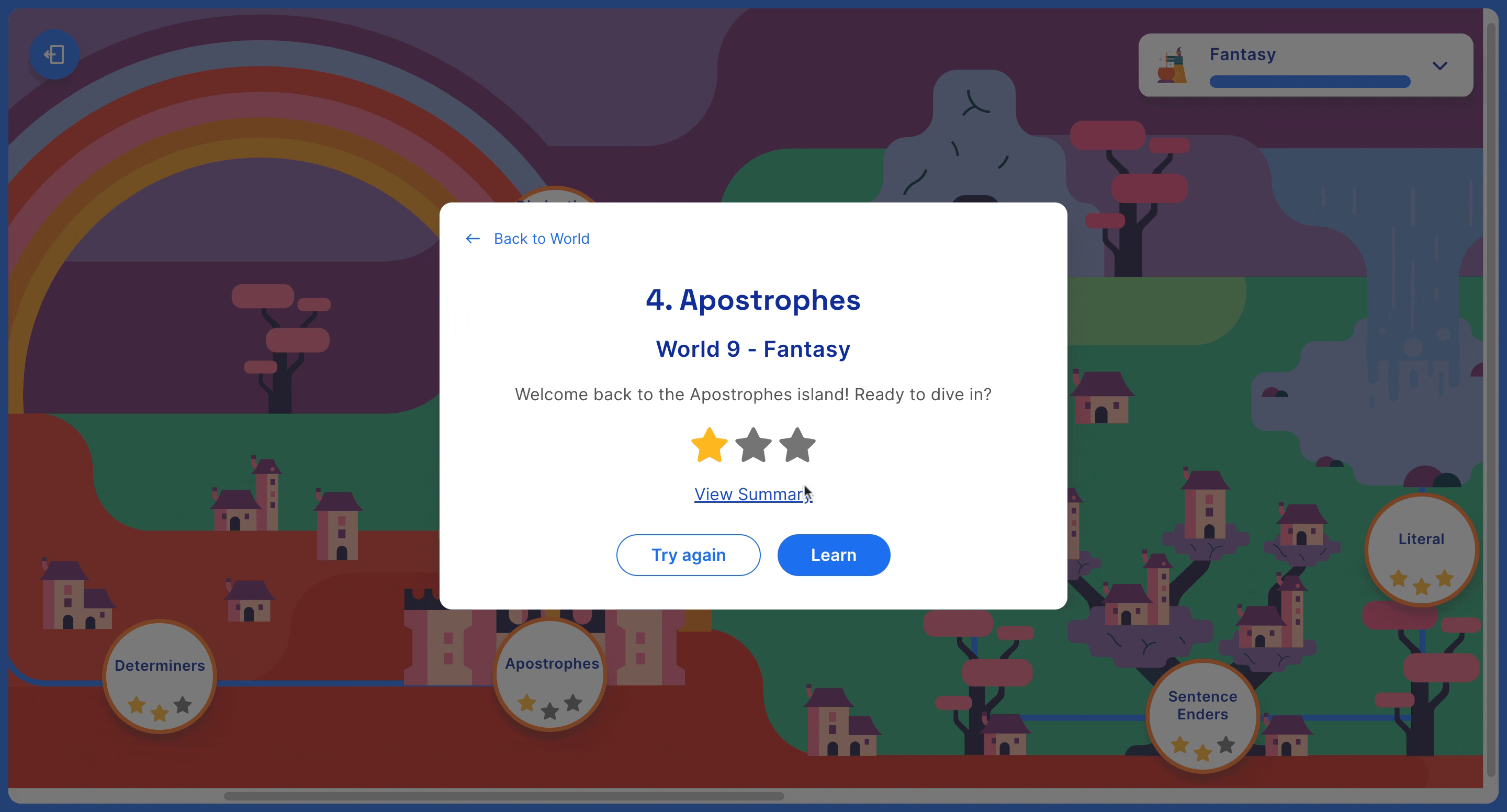 Preparation is key
Familiarisation with the question formats and known styles ahead of the exam is essential to help your child build exam confidence. An exam preparation subscription with Atom Nucleus enables your child to access quality, unlimited practice material with full score breakdowns to help your child feel confident by the time the exam day comes around.
Your child can try Atom's Year 6 foundation tests in English, maths, verbal reasoning and non-verbal reasoning to get a feel for exam-style questions and see what sort of content they will likely be tested on in the BGS 11 plus exam.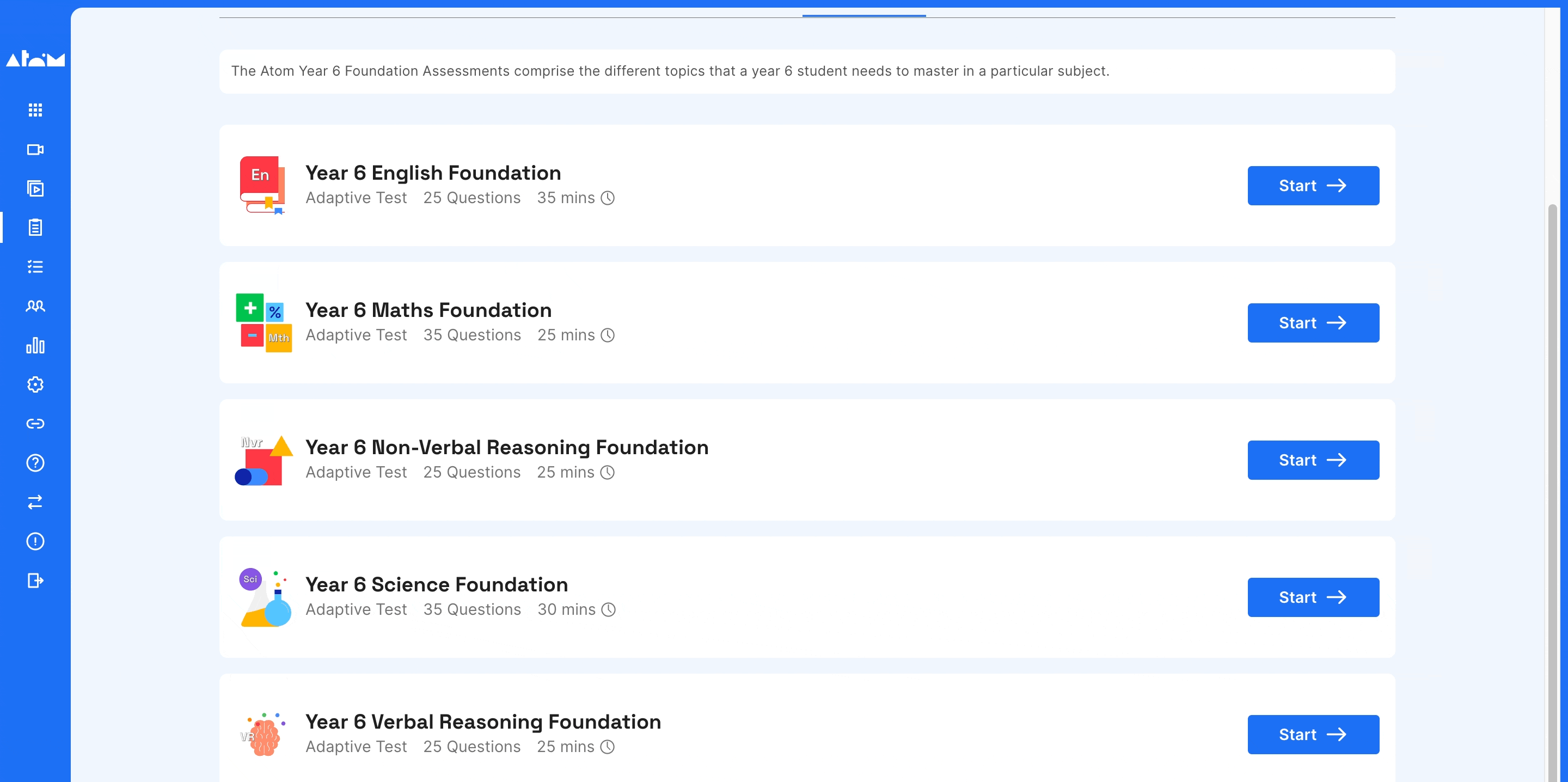 When working through challenging topics, your child will need immediate clarity with any misconceptions so that they feel truly secure in every topic. Atom Nucleus includes video tutorials, help sheets and examples with every question to help your child build confidence and competence across all the areas assessed.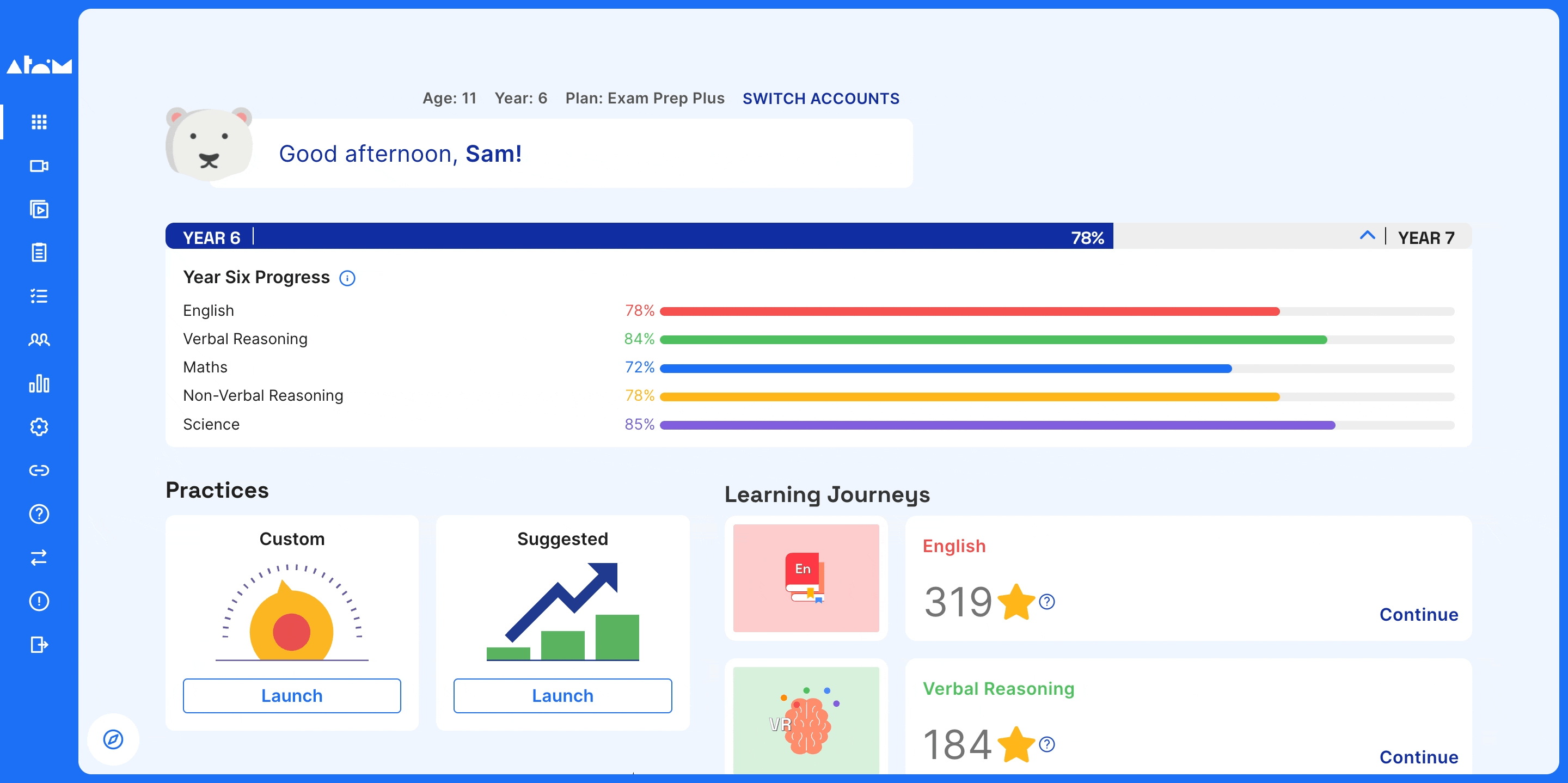 Engage with their progress
Celebrate your child's improvement in areas of challenge together. An accurate and ongoing assessment of their areas of strength and development is helpful.
As an Atom subscriber, you'll have a parent dashboard which offers data-driven insights into your child's progress. You can use this effectively to help your child set targets, see a detailed breakdown of their progress by subtopic and set custom practices to target those they find most challenging.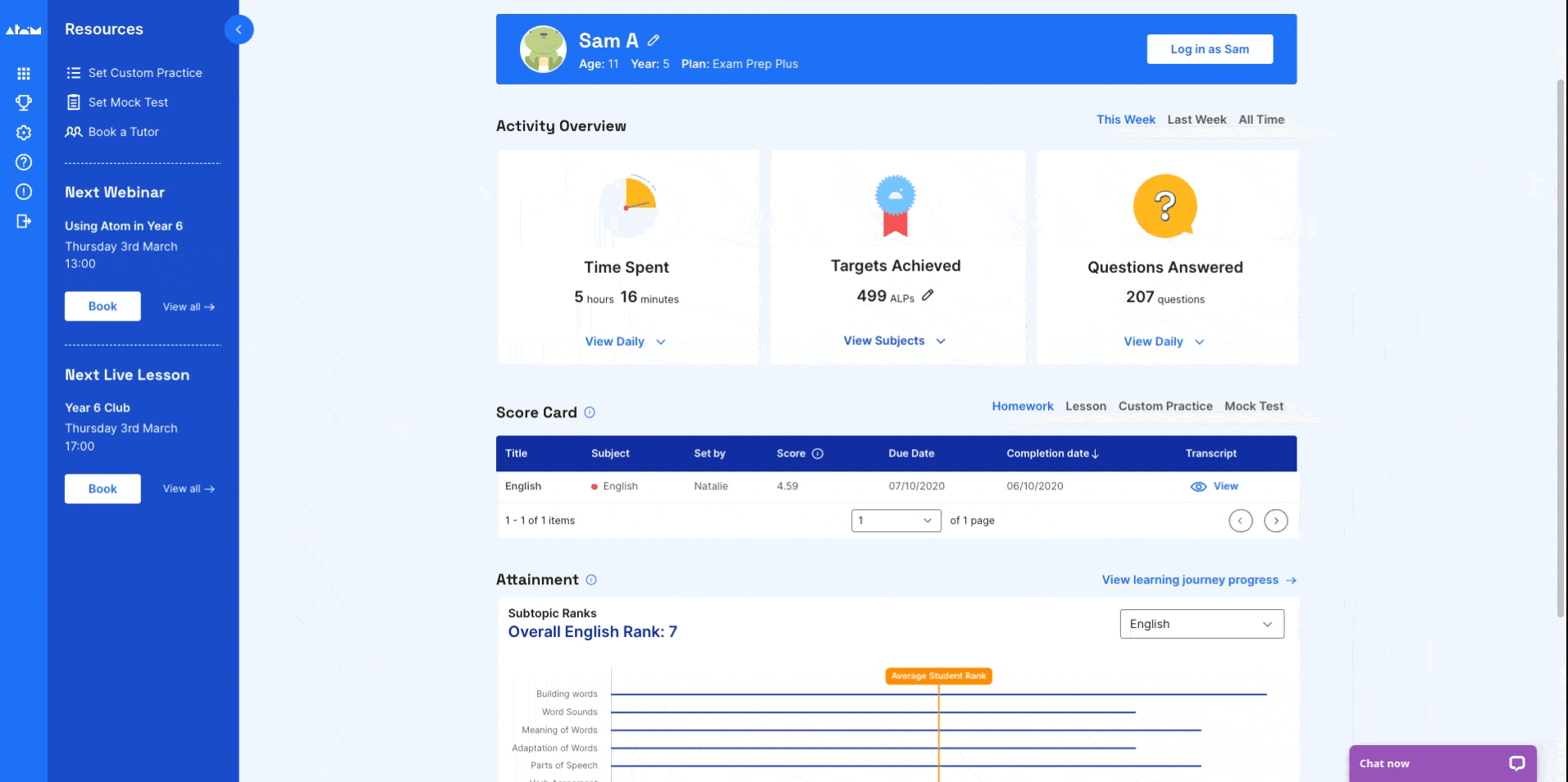 ---
Get started with Atom Learning
It's our mission to help your child feel prepared and confident before the exam day. Begin your free 5-day free trial of Nucleus today to help your child succeed.
We know how crucial this time is, so our team is on hand to support you and your family every step of the way. You can book a call with one of our Education Experts to ask any questions you might have about 11 plus entry to Bristol Grammar School:
If you're looking for exclusive tips and resources to help your child master key subjects, excel in exams and build academic confidence, join Atom's email list:

Parent WhatsApp groups
Preparing for entrance exams in 2023? Why not join our Exam Preparation group on WhatsApp? Get access to free resources and advice, and ask our Education Experts any questions you have about the admissions process and your child's upcoming exams.