GL English
The GL English paper structure varies, but the most common arrangement is:
A reading comprehension text with 20 questions, followed by

Three spelling, punctuation and grammar sections with 12 questions each
Reading comprehension
In the reading comprehension section, your child will see a text of around two sides of A4 in length. They are asked questions about the text to assess their inference, deduction, and understanding of vocabulary in context. The text may be fiction, non-fiction, or poetry, traditional or contemporary, so familiarity with vocabulary across many genres is helpful.
Depending on the format of answers chosen by your school, your child will be given multiple choice options (most common), or standard format answer boxes for written answers.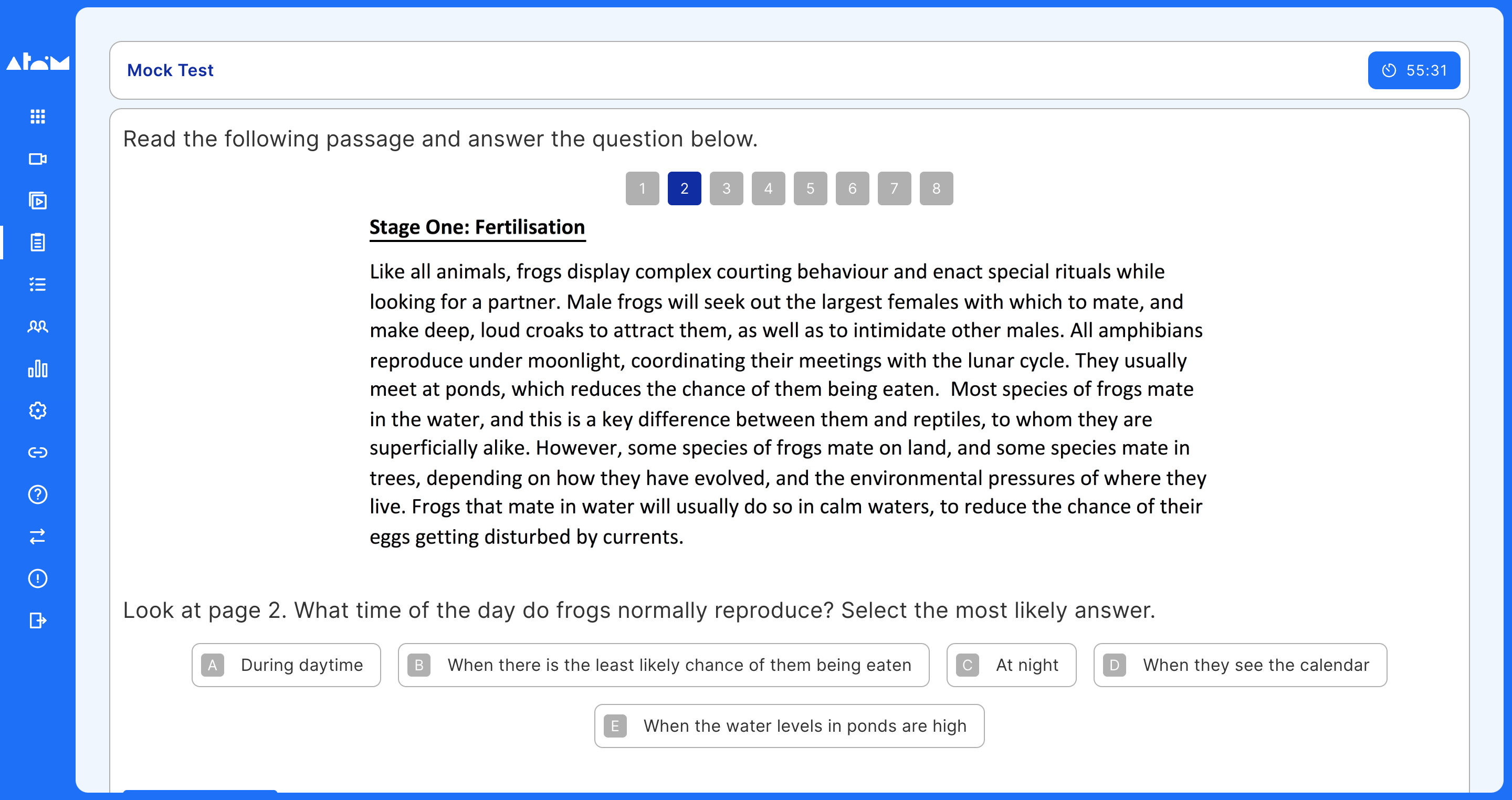 All example questions shown in this article are from GL Mock Tests on Atom Nucleus, to demonstrate the level of challenge and common question formats. (The answers are at the bottom of the page.)
Spelling, punctuation and grammar
There are two types of spelling, punctuation and grammar questions on the GL test:
Complete the sentence

Spot the mistake
This can be a combination of 24 spot the mistake and 12 complete the sentence questions, or vice versa.