Lingfield College is an independent day school for boys and girls in Lingfield, Surrey, located 40 minutes from London. The school offers a through-education from the age of 2 to 18, with two sites (one for the nursery and prep school, and one for the senior school and sixth form) located close to each other.
The school prides itself in its down-to-earth, inclusive and friendly approach to education and its commitment to preparing pupils for adult life in the 21st century. A digital strategy has become an intrinsic part of teaching and learning at Lingfield, with a mixture of desktops, laptops and iPads all embraced in the classroom to support different learning styles and equip students with transferable skills. There are plenty of extension activities for pupils to fulfil their potential, including academic enrichment clubs, LAMDA speech and drama exams, competitions and enterprise challenges, expeditions and the scholarship programme.
Pupils can get involved in a wide variety of co-curricular activities beyond the classroom at Lingfield College. Competitive sports fixtures are played in every year group against schools across the South East, and in district and county championships. Large-scale drama productions take place each year, while musicians have the opportunity to showcase their talent in numerous music ensembles and performances, including concerts and the annual Rock Night.
Directory of private schools in Surrey
---
Key information for Lingfield College
Headmaster: Mr Richard Bool

Address: Lingfield College Senior School & Sixth Form, St Piers Lane, Lingfield, Surrey, RH7 6PN

County: Surrey

Admissions contact: Jo Armstrong – [email protected], 01342 838153

Age range and gender: 2–18, co-educational

Number of pupils: 892

Open day date: Friday 16th June 2023 – book a place online

Overview of selection procedure: entrance exam and school reference/report

Registration closes: End of October in Year 6

Assessment date: January in Year 6
Lingfield College fees and financial assistance
The current termly fees at Lingfield College are £6,129 for pupils in Years 7–11. Fees include school lunch and many after-school clubs.
Means-tested bursaries (financial awards) are available for pupils who meet the school's admissions criteria, but whose families would not otherwise be able to afford the full fees. A sibling discount of 10% per term can also be applied to the basic tuition fees for the third child and subsequent children.
11 plus candidates may also apply for a scholarship for entry to Lingfield College. Scholarships carry a fee reduction of up to 20% and are available in the areas of academia, art, drama, music, and sport.
Lingfield College term dates
The term dates at Lingfield College for 2022–23 are:
Autumn term: 1st September – 15th December 2022

Half term: 17th–28th October 2022

Spring term: 4th January – 31st March 2023

Half term: 13th–17th February 2023

Summer term: 24th April – 5th July 2023

Half term: 29th May – 2nd June 2023
The term dates at Lingfield College for 2023–24 are:
Autumn term: 4th September – 14th December 2023

Half term: 16th–27th October 2023

Spring term: 4th January – 22nd March 2024

Half term: 12th–16th February 2024

Summer term: 15th April – 5th July 2024

Half term: 27th May – 31st May 2024
Admissions process for Year 7 entry to Lingfield College
If your child is due to turn 11 years old between 1st September 2023 and 31st August 2024, you can apply for entry to Year 7 at Lingfield College for September 2024.
Children in Year 5 are invited to join the senior school for a series of interactive experience events in the summer term. This is an occasion for pupils to get a feel for life at Lingfield College, including having taster lessons, eating school lunch and interacting with school staff. If you are considering the senior school as a choice for your child after this visit, you will need to complete the online registration form before the end of October in 2023. A non-refundable registration fee of £110 applies.
The admissions team at Lingfield College will get in touch with your child's current school to find out more about their academic aptitude, behaviour and abilities. Your child will then be invited to take entrance exams in January 2024 – see below for more details about what these tests will involve. If your child is applying for a scholarship, they will have an additional assessment or audition – specific to the scholarship subject – on another date in the same month.
Lingfield College will send offers to families in February 2024. If your child is awarded a place in Year 7, you will have until early March to decide whether to accept.
Lingfield College 11 plus exam
All children applying for Year 7 entry to Lingfield College will take the school's own 11 plus exam in January of Year 6. Candidates will take three papers:
How to help your child prepare for the selection process at Lingfield College
Build foundational knowledge
The 11+ exam at Lingfield College assesses children's knowledge of Key Stage 2 English and maths, in addition to verbal reasoning (which is not taught on the national curriculum).
Your child can consolidate everything they need to know with Atom Nucleus. They'll have access to over 90,000 interactive teacher-created questions and learning resources in all exam subjects, helping them build the foundational knowledge required for success in the exam.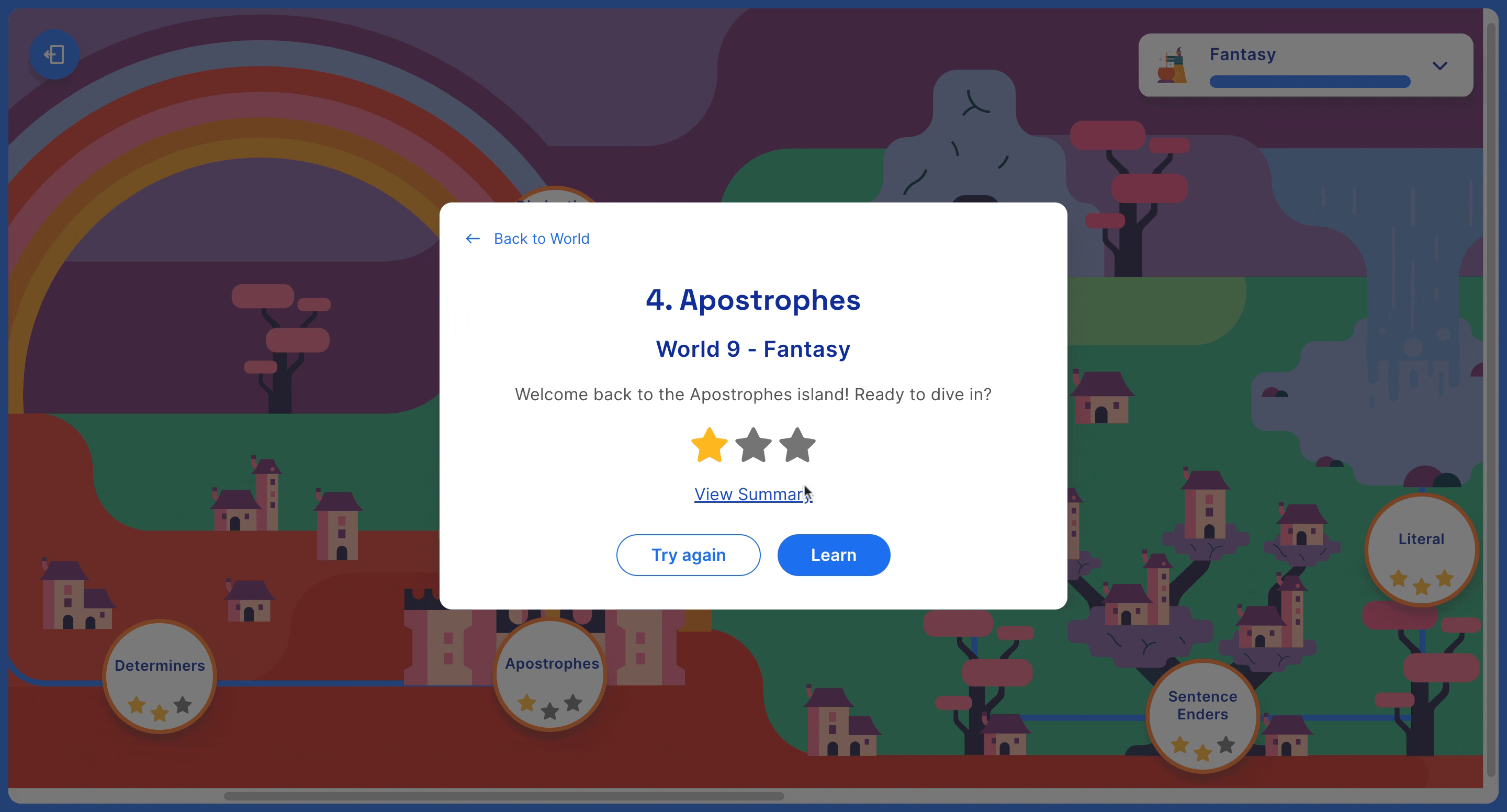 Preparation is key
Familiarisation with the question formats and known styles ahead of the exam is essential to help your child build exam confidence.
An exam preparation subscription with Atom Nucleus enables your child to access quality, unlimited practice material with full score breakdowns to help your child feel confident by the time the exam day comes around.
Your child can use Atom Nucleus to take unlimited online practice tests for 11 plus exams, helping them develop exam technique. Meanwhile, you'll be able to see their results instantly, including their performance compared to peers and suggested areas for improvement.
When working through challenging topics, your child will need immediate clarity with any misconceptions so that they feel truly secure in every topic. Atom Nucleus includes video tutorials, help sheets and examples with every question to help your child build confidence and competence across all the areas assessed.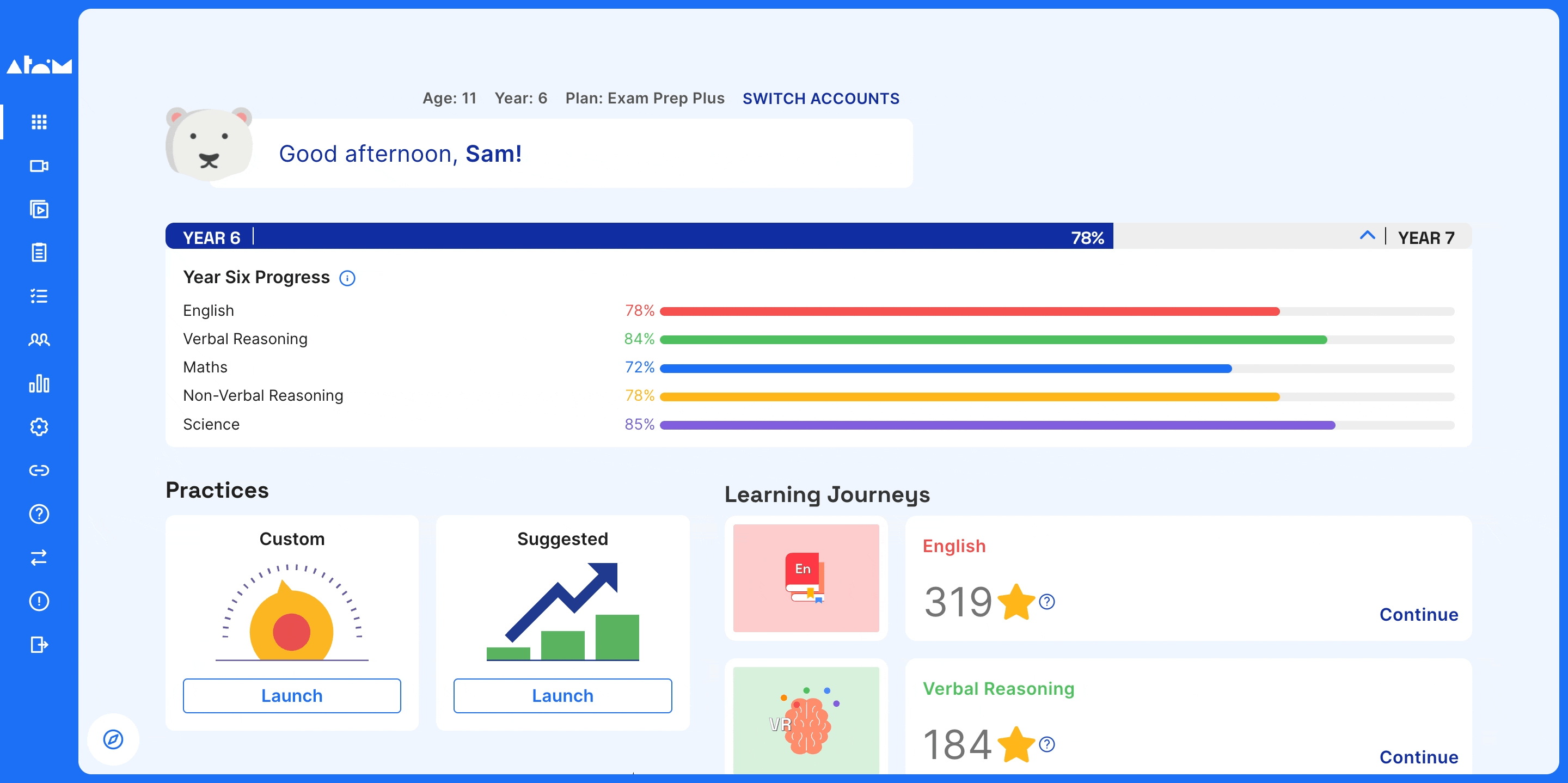 Engage with their progress
Celebrate your child's improvement in areas of challenge together. An accurate and ongoing assessment of their areas of strength and development is helpful.
As an Atom subscriber, you'll have a parent dashboard which offers data-driven insights into your child's progress. You can use this effectively to help your child set targets, see a detailed breakdown of their progress by subtopic and set custom practices to target those they find most challenging.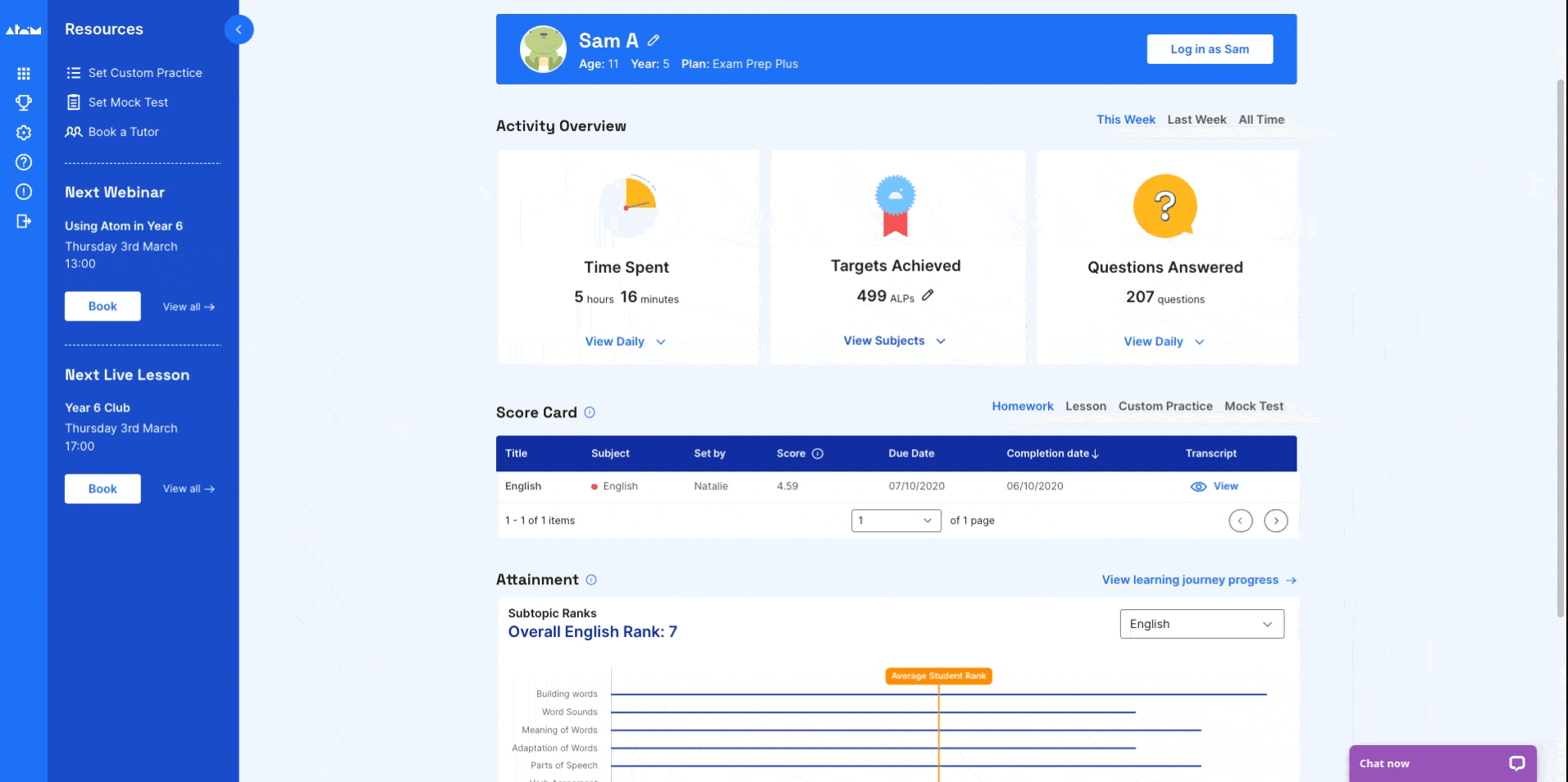 ---
Get started with Atom Learning
It's our mission to help your child feel prepared and confident before the exam day. Begin your free 5-day free trial of Nucleus today to help your child succeed.
We know how crucial this time is, so our team is on hand to support you and your family every step of the way. You can book a call with one of our Education Experts to ask any questions you might have about 11 plus entry to Lingfield College:
If you're looking for exclusive tips and resources to help your child master key subjects, excel in exams and build academic confidence, join Atom's email list: