What's Letterbox Lab?
At Atom we want to help children love learning for life, so we're delighted to partner with Letterbox Lab! Letterbox Lab is a fun, convenient and flexible science subscription box. They bring your child awesome hands-on science and engineering experiments.
The winner of our science competition will get 3 instalments of the Investigate Box, worth £24 each.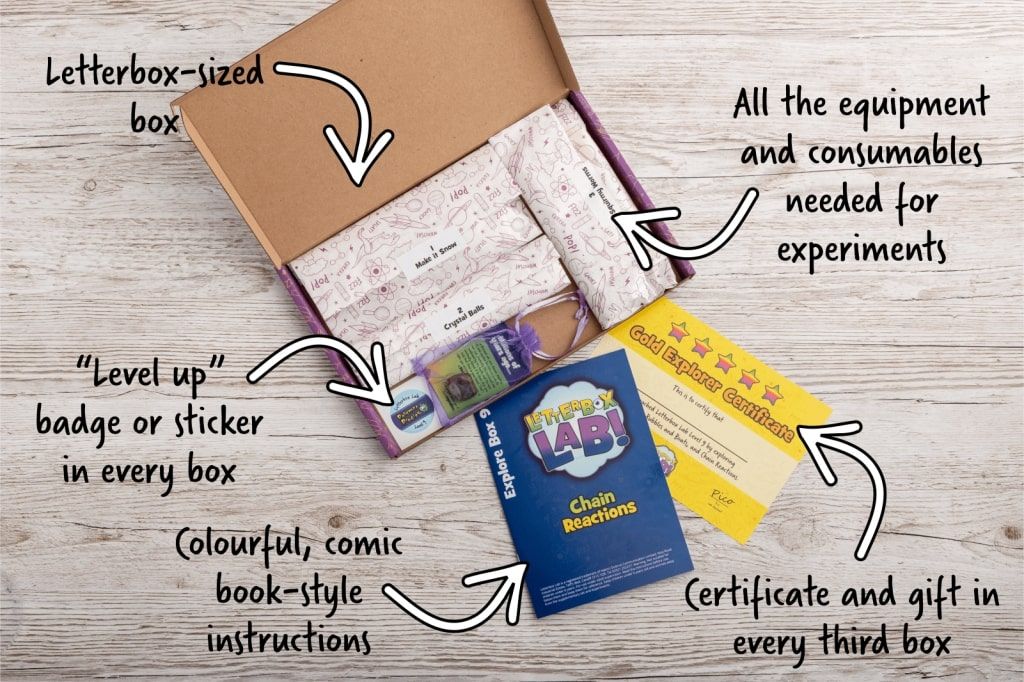 Does your budding STEM star want to perform glow-in-the-dark chemistry, launch a rocket, make slime, or build a robotic hand? Each kit has all the ingredients you need, along with colourful comic book instructions.
Each month's theme builds on the last, to take your child on a learning adventure that will surprise and delight every time.