Looking for activities for your child this winter? Bring some festive fun to 11 plus preparation with these free Christmas-themed puzzles!
Download the free question pack
This printable non-verbal reasoning practice pack includes eight sequences questions. Sequences questions are commonly found in the non-verbal reasoning section of GL and CEM 11 plus exams.
The question pack includes: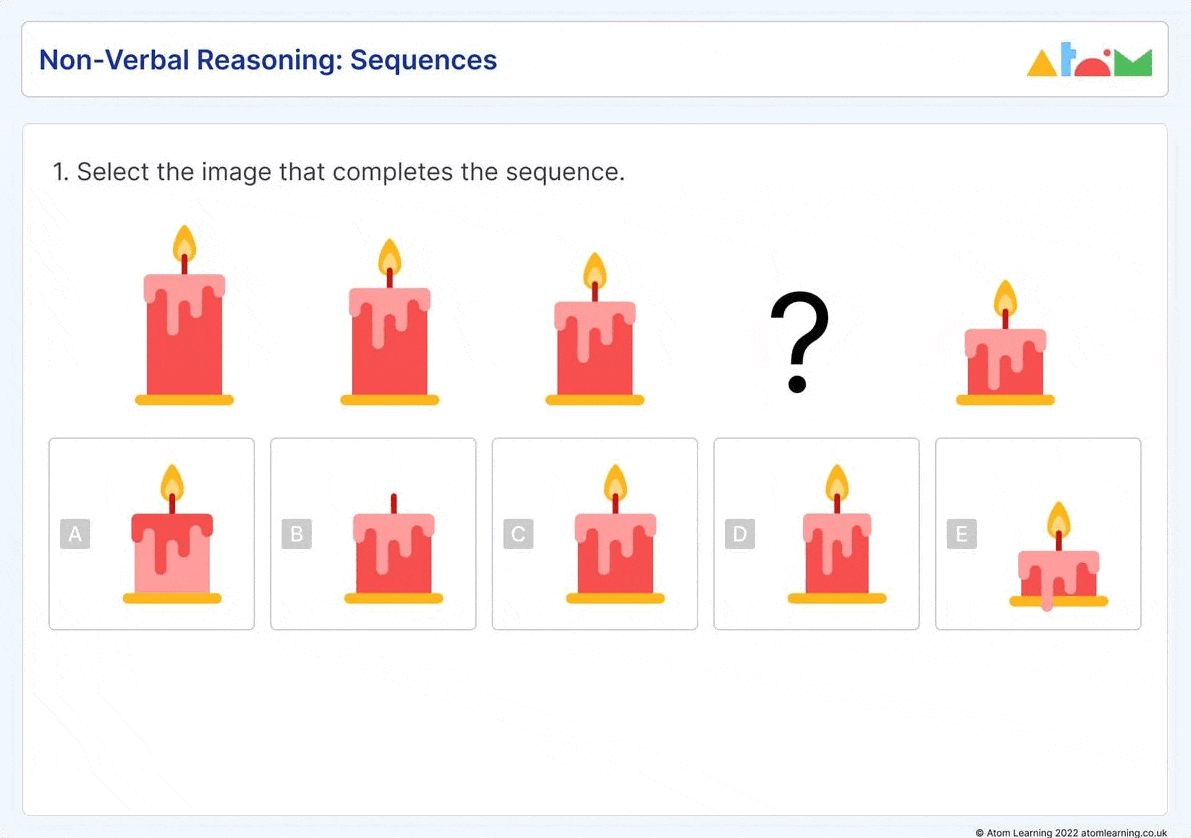 What are sequences questions in non-verbal reasoning?
In sequences questions, your child will be shown an incomplete sequence of images. The images change according to a pattern. Your child will need to work out the rule(s) for this pattern and select the image that continues or completes the sequence.
Non-verbal reasoning: sequences video
In this tutorial, Sonya teaches you how to answer sequences questions for the 11 plus.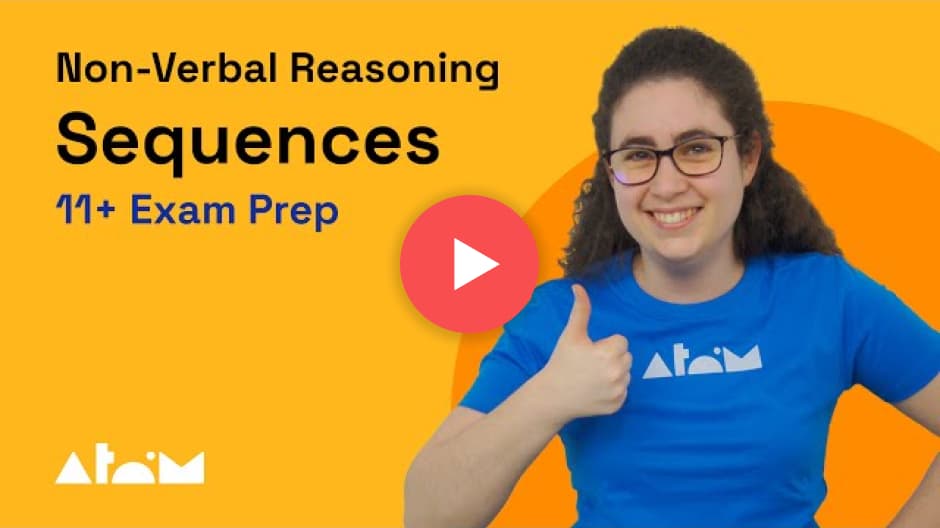 More resources:
---
Make the most of online learning this holiday
Is your child preparing for entrance exams for grammar or independent school?
Atom Nucleus is the all-in-one online platform to boost your child's performance. With Nucleus your child can work independently, exploring exciting worlds as they build knowledge and confidence across the entire 11 plus curriculum.
Over 90,000 interactive questions in English, maths, verbal reasoning and non-verbal reasoning

Unlimited mock tests to build exam technique, tailored to your target schools

Automatic marking with data insights, allowing you to stay on top of your child's progress

Hundreds of engaging helpsheets and video lessons
Try Atom Nucleus for free and start your child's journey to success in entrance exams today.
---
More holiday activities for your child
Don't forget to download your free non-verbal reasoning practice!