If your child is preparing for secondary school entrance exams, now is a key time for non-verbal reasoning practice at home. Here, you will find free downloads in a pdf format (with answers!) as well as an up to date list of non-verbal reasoning question types.
What is non-verbal reasoning?
Non-verbal reasoning involves analysing visual information and solving problems using shapes, diagrams and pictures. It's a key part of 11 plus secondary school entrance exams for both grammar schools and independent schools, including CEM, GL Assessments and ISEB.
Why practice non-verbal reasoning at home?
As reasoning is not on the national curriculum, your child is not likely to have come across this style of problem solving exercise at school. Using practice papers to prepare at home will ensure they can problem solve confidently on exam day, instead of spending time and energy puzzling over unfamiliar question styles.
Take a look at non-verbal reasoning exam tips here.
Free non-verbal reasoning worksheets
There are nine common types of non-verbal reasoning question on 11+ tests: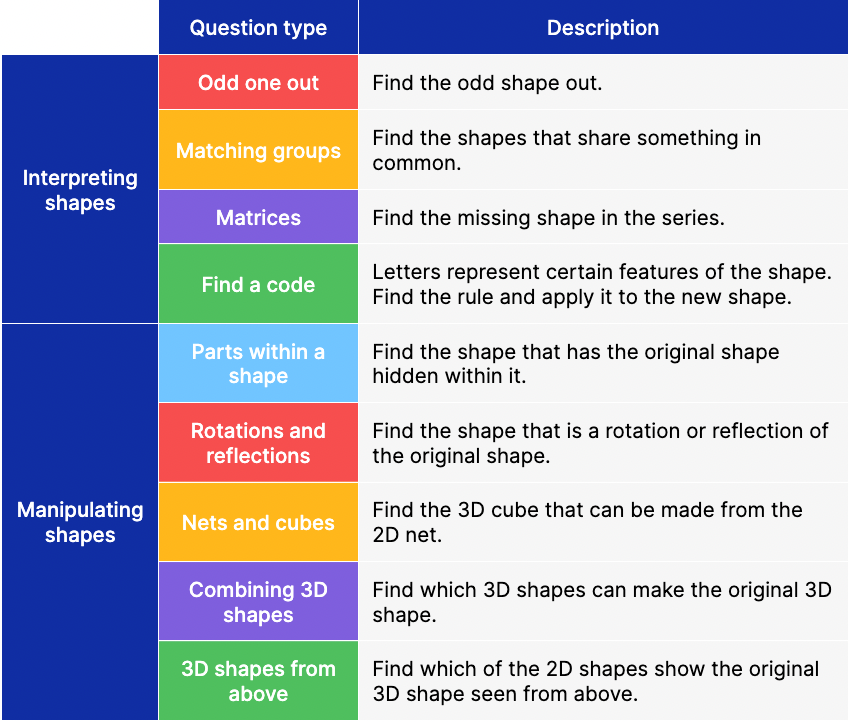 Our helpsheets are designed to help your child understand the processes and steps they'll need to use in the exam to tackle each type of problem. Here are free helpsheets for two particularly tricky question types:
To unlock helpsheets for every non-verbal reasoning question type that your child is likely to come across in the exam, you can start your free trial of Atom Nucleus. (You'll also get access to over 90,000 interactive practice questions, video explanations and practice papers!)
Non-verbal reasoning questions with answers
Download your free non-verbal reasoning worksheets pdf here. This contains ten sample non-verbal reasoning practice questions. Your child can work through these example questions on paper, and then you can review the answers together.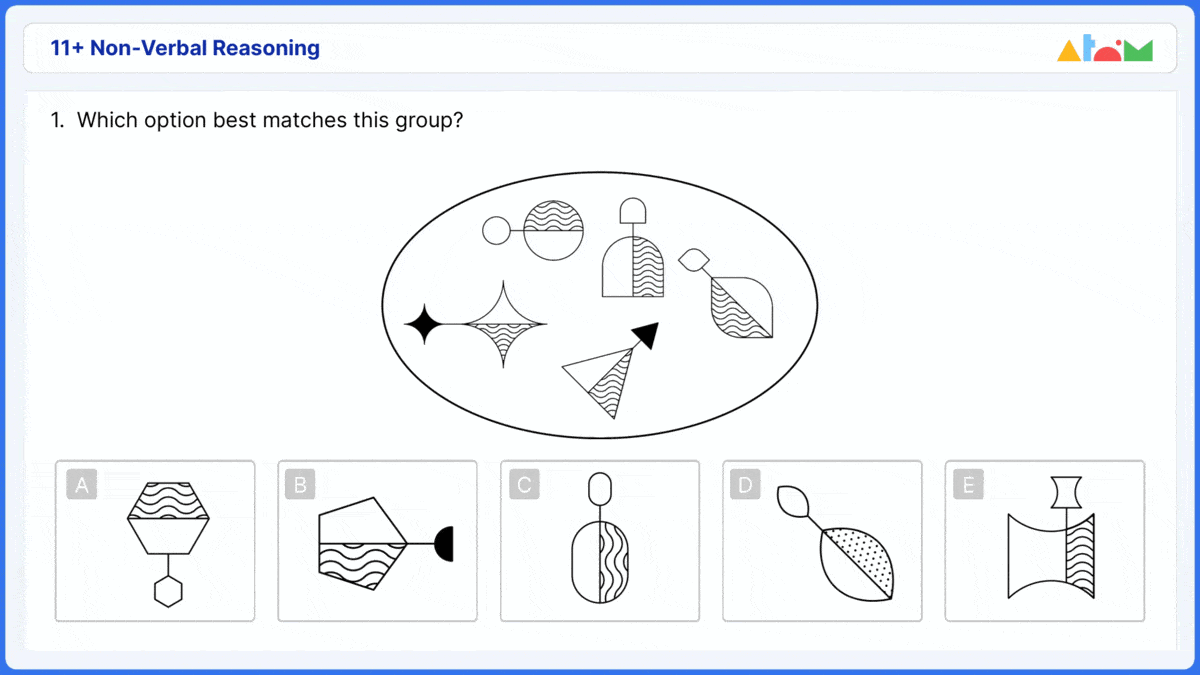 The answer sheet contains the answers and explanations on the same page. Use these to help build your child's understanding of how to approach each type of question.
Download answers & explanations pdf
---
Free non-verbal reasoning lessons online
In this non-verbal reasoning lesson, Wing show us how to match shapes to a group and to a pair.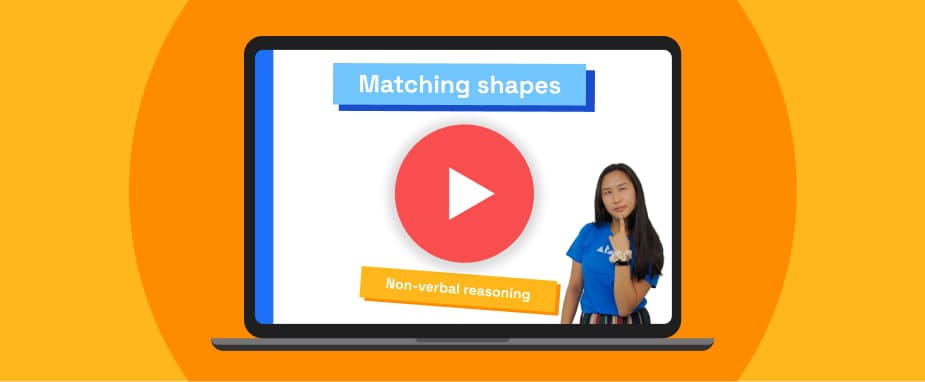 We have lessons for all non-verbal reasoning and exam skills topics – learn more and request a timetable here. Our lessons are free for everyone to watch live. Or, with an Atom Nucleus subscription you can access them anytime from your Lesson Library!
---
Atom Nucleus can help
Atom Nucleus is your complete online preparation package for the 11 plus and independent school entrance exams.
Atom's interactive challenges are designed to build your child's knowledge and confidence in every subtopic they need for the exam. They can work independently, with friendly explanations, videos, and fully automated marking.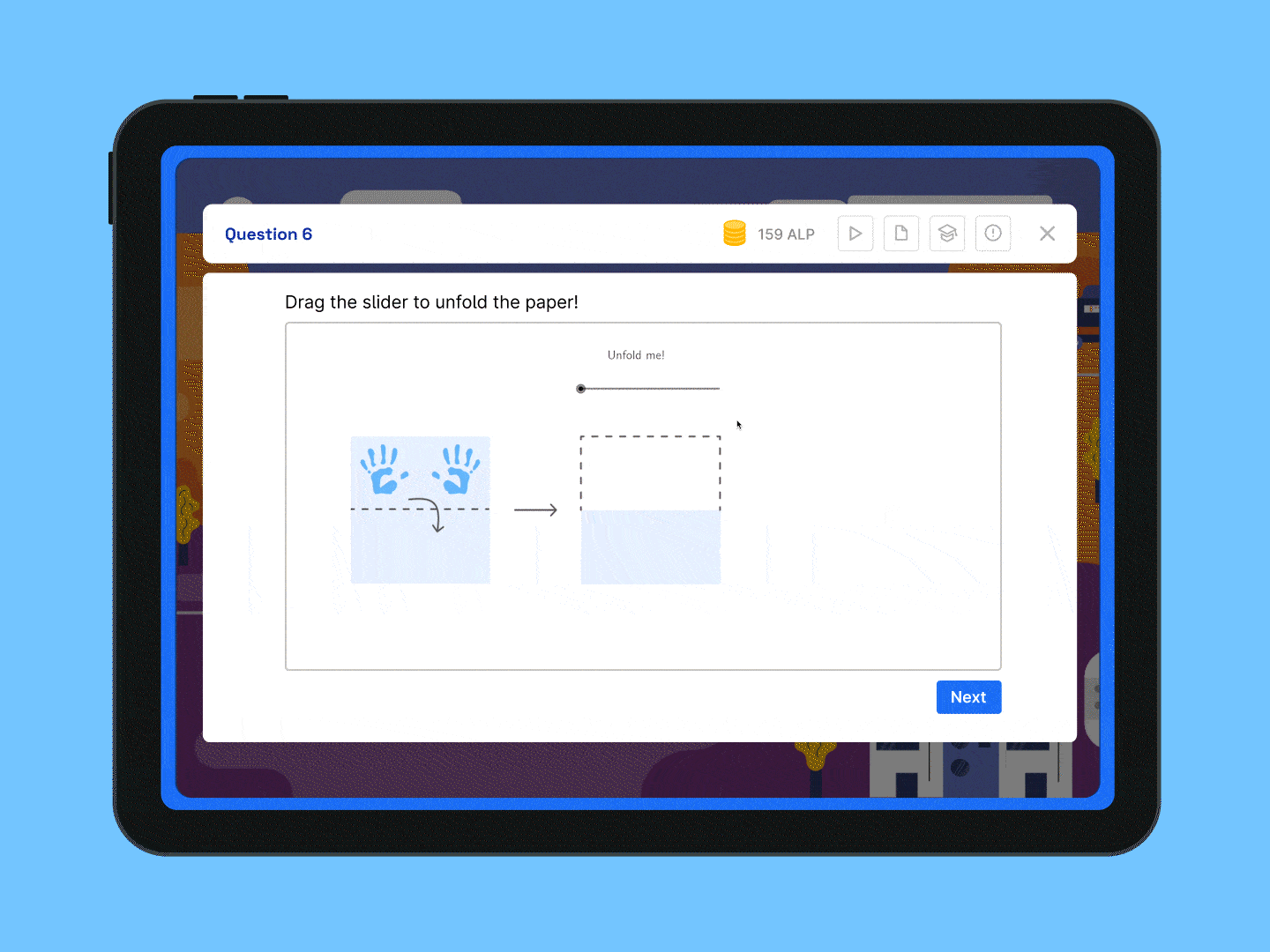 Meanwhile, you get clear data through your parent dashboard. See how they're performing compared to peers – and know they're on track in their exam preparation.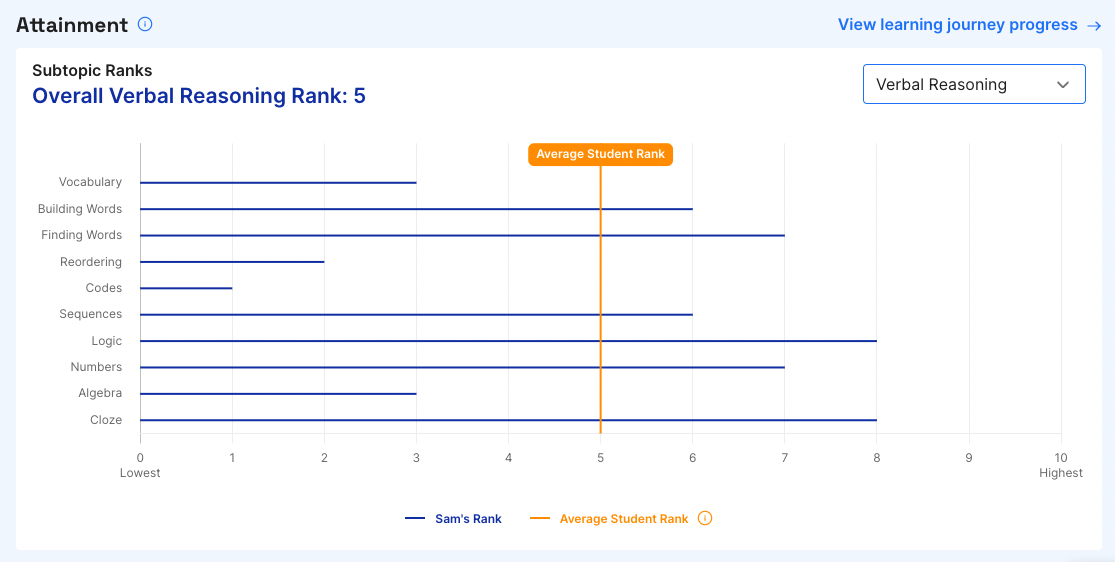 When they're ready, your child can access unlimited non-verbal reasoning papers to hone their exam technique – as well as practice tests for all major exam boards, 11+ subjects, grammar schools and independent schools.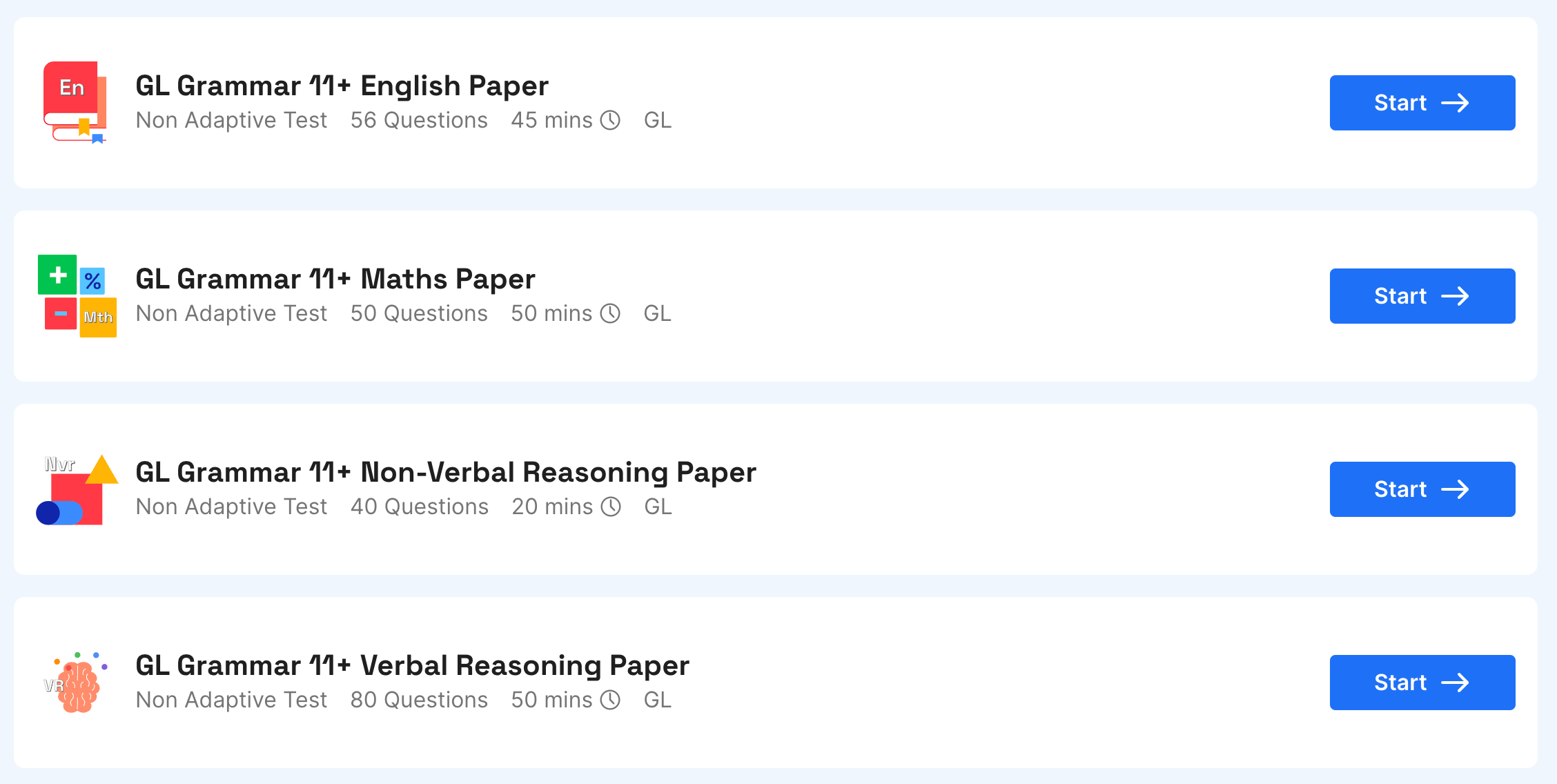 Unlock over 90,000 teacher-written practice questions and accurate mock exam papers. Start your 5-day free trial today and find out how Atom Nucleus can empower your child to excel in entrance tests.
Parent WhatsApp groups
Preparing for entrance exams in 2023? Why not join our Exam Preparation group on WhatsApp? Get access to free resources and advice, and ask our Education Experts any questions you have about the admissions process and your child's upcoming exams.