Bishop Challoner School is a Catholic independent school for boys and girls ages 3–18 located in Bromley, South East London. The school strives to develop and nurture each child's unique talents through faith and a broad education. The motto 'Quantum Potes Tantum Aude' challenges each member of the Bishop Challoner School community to dare to do their very best.
Pupils at Bishop Challoner School learn effectively through small class sizes and study a range of subjects including Latin, performing arts and two modern languages. 'Learning how to learn' is a key facet of the school's philosophy, with pupils taught to develop the skills and aptitude needed for the twenty-first century. The school caters for Gifted and Talented pupils by providing extensive co-curricular activities and enrichment programmes.
Beyond the classroom, pupils have the opportunity to engage in a range of clubs and societies. Healthy competition is encouraged in sport, with the sporting programme spanning rugby, football, cross-country, basketball, hockey, netball, athletics, swimming, table tennis and fencing (which has a long tradition at the school). The after-school drama club is particularly popular with annual drama productions taking place.
Bishop Challoner School has a proud tradition of charitable giving, with special fundraising activities every year to raise money for a range of charities including CAFOD (Catholic Fund for Overseas Development) and the RSPCA.
Key information for Bishop Challoner School
Head Teacher: Mr Mark Wallace

Address: Bishop Challoner School, 228 Bromley Road, Shortlands, Bromley, London BR2 0BS

London Borough: Bromley

Admissions contact: Mrs Sara Pittman – [email protected], 020 8460 3546

Age range and gender: 3–18, co-educational

Number of pupils: 282

Number of places in Year 7: Undisclosed

Ratio of applicants to places: Undisclosed

Open day date: Saturday 24th September and Wednesday 12th October 2022. Register your interest online.

Overview of selection procedure: Entrance exam, interview and school report

Registration opens: Currently open – apply online

Registration closes: TBC

Assessment date: January 2023
Bishop Challoner School fees and financial assistance
The school fees at Bishop Challoner School are £4,960 per term. This covers tuition, books, stationery, apparatus and pupil personal accident insurance. School lunches, educational visits, public exams (including GCSEs and A levels) and extra-curricular activities are not included in the termly fees.
From September 2022, Bishop Challoner School will apply a sibling discount at a rate of 5% for the first sibling (second child) and 10% for each subsequent sibling. The school also awards scholarships at 11 plus entry in the areas of academia, art, music, sport, and the performing arts.
Bishop Challoner School term dates
The term dates at Bishop Challoner School for 2022–23 are:
Autumn term: 5th September – 14th December 2022

Half term: 17th–28th October 2022

Spring term: 4th January – 31st March 2023

Half term: 13th–17th February 2023

Summer term: 24th April – 5th July 2023

Half term: 29th May – 2nd June 2023
Admissions process for Year 7 entry to Bishop Challoner School
If you would like to register your child for Year 7 entry to Bishop Challoner School, you will need to complete the online application form and pay a non-refundable registration fee of £75. After submitting the form, you will need to email a copy of your child's passport, school report and birth certificate to [email protected].
The admissions team at Bishop Challoner School will be in touch with registered candidates and their families to outline the next steps of the process. This will include an interview and an entrance exam (which will likely be held at the school in January 2023).
Children who have applied for a scholarship will be invited to a practical assessment in art, music, sport or the performing arts (depending on the scholarship discipline) in the early spring term in 2023 (January/February). Academic Scholarships are automatically awarded based on the candidate's performance in the 11 plus entrance exam.
The school will offer places dependent on the results of the entrance exam and interview, combined with the child's most recent school report. Families can expect to receive the outcome of their child's application in the spring term of 2023.
Bishop Challoner School entrance exam
All applicants to Bishop Challoner School for Year 7 entry will take two 11 plus papers:
English (approximately one hour): children will need to answer all the questions in Section A (reading comprehension) and one question from Section B (creative writing). Candidates will be assessed on the imagination and engagement of their responses, as well as the accuracy of their spelling, punctuation and grammar.

Maths (approximately one hour): questions will cover the key topics learnt in the Key Stage 2 maths curriculum. Candidates will be marked on the accuracy of their answers and the depth of their working out. Calculators are not allowed.
Sample papers are available on the Bishop Challoner website. You may also find the following resources helpful:
How to help your child prepare for the selection process at Bishop Challoner School
Build foundational knowledge
For 11 plus entry to Bishop Challoner School, candidates are tested across the Key Stage 2 curriculum in the core subjects of English and maths. Atom Nucleus can help your child consolidate everything they need to know for the exam, with access to over 90,000 interactive questions, helpsheets and tutorial videos – all designed to help your child build the foundational knowledge needed for exam success.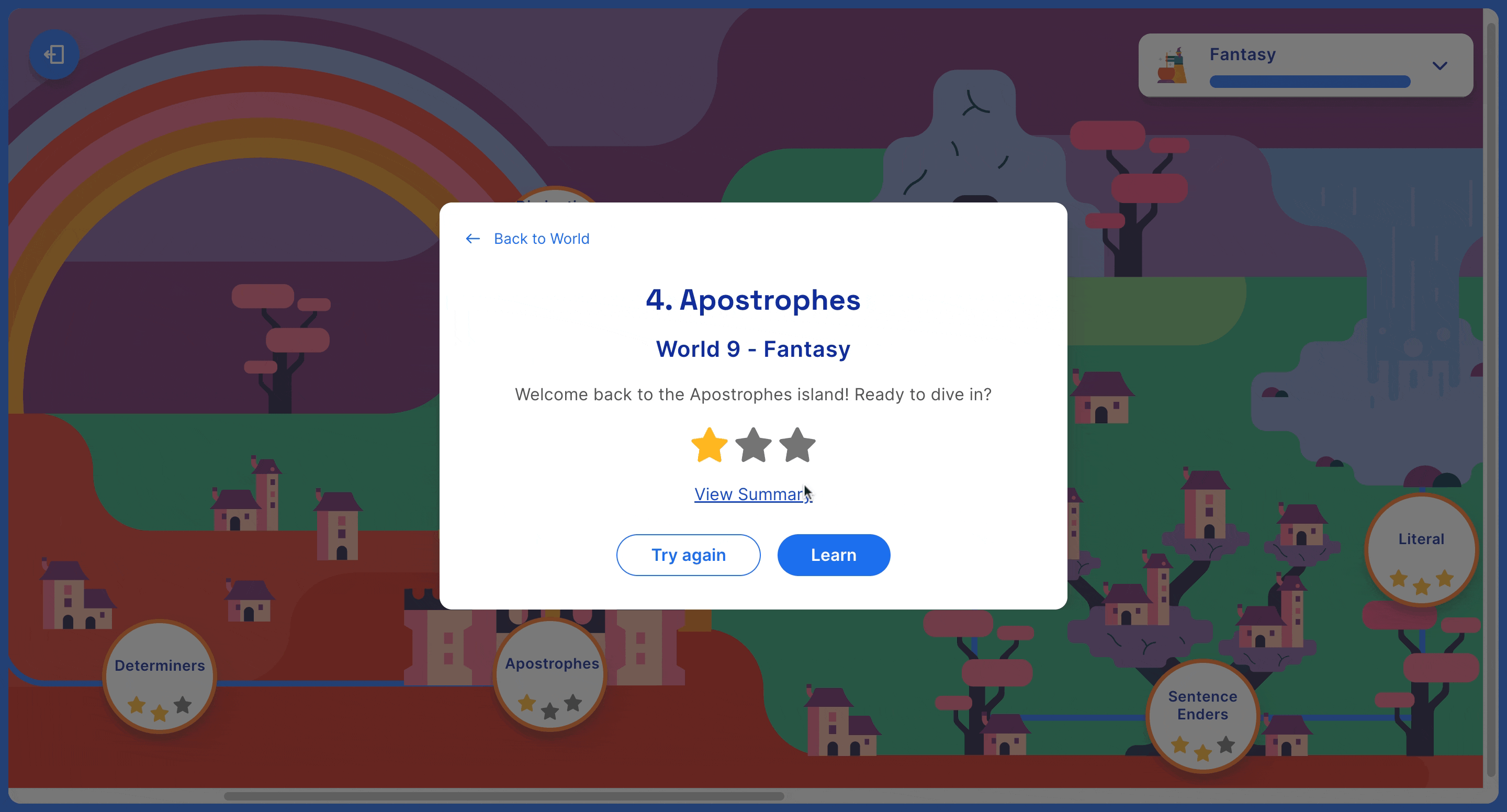 Preparation is key
Familiarisation with the question formats and known styles ahead of the exam is essential to help your child build exam confidence.
An exam preparation subscription with Atom Nucleus enables your child to access quality, unlimited practice material with full score breakdowns to help your child feel confident by the time the exam day comes around. Best of all, your child can take unlimited practice tests that replicate independent school entrance exams, all for one monthly subscription.
When working through challenging topics, your child will need immediate clarity with any misconceptions so that they feel truly secure in the exam.
Atom Nucleus includes video tutorials, help sheets and examples with every question to help your child build confidence and competence across all the areas assessed.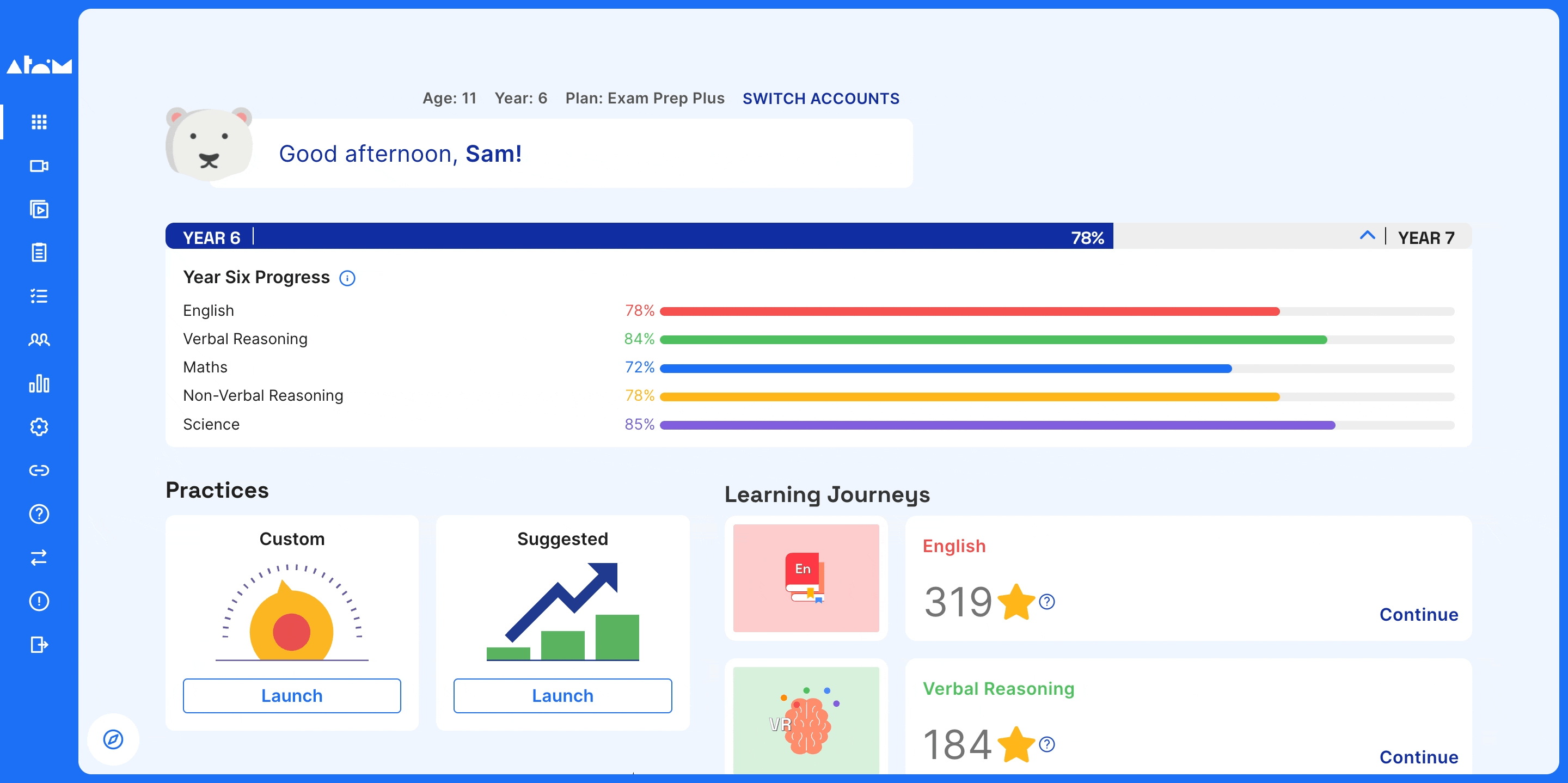 Engage with their progress
Celebrate your child's improvement in areas of challenge together. An accurate and ongoing assessment of their areas of strength and development is helpful.
As an Atom subscriber, you'll have a parent dashboard which offers data-driven insights into your child's progress. You can use this effectively to help your child set targets, see a detailed breakdown of their progress by subtopic and set custom practices to target those they find most challenging.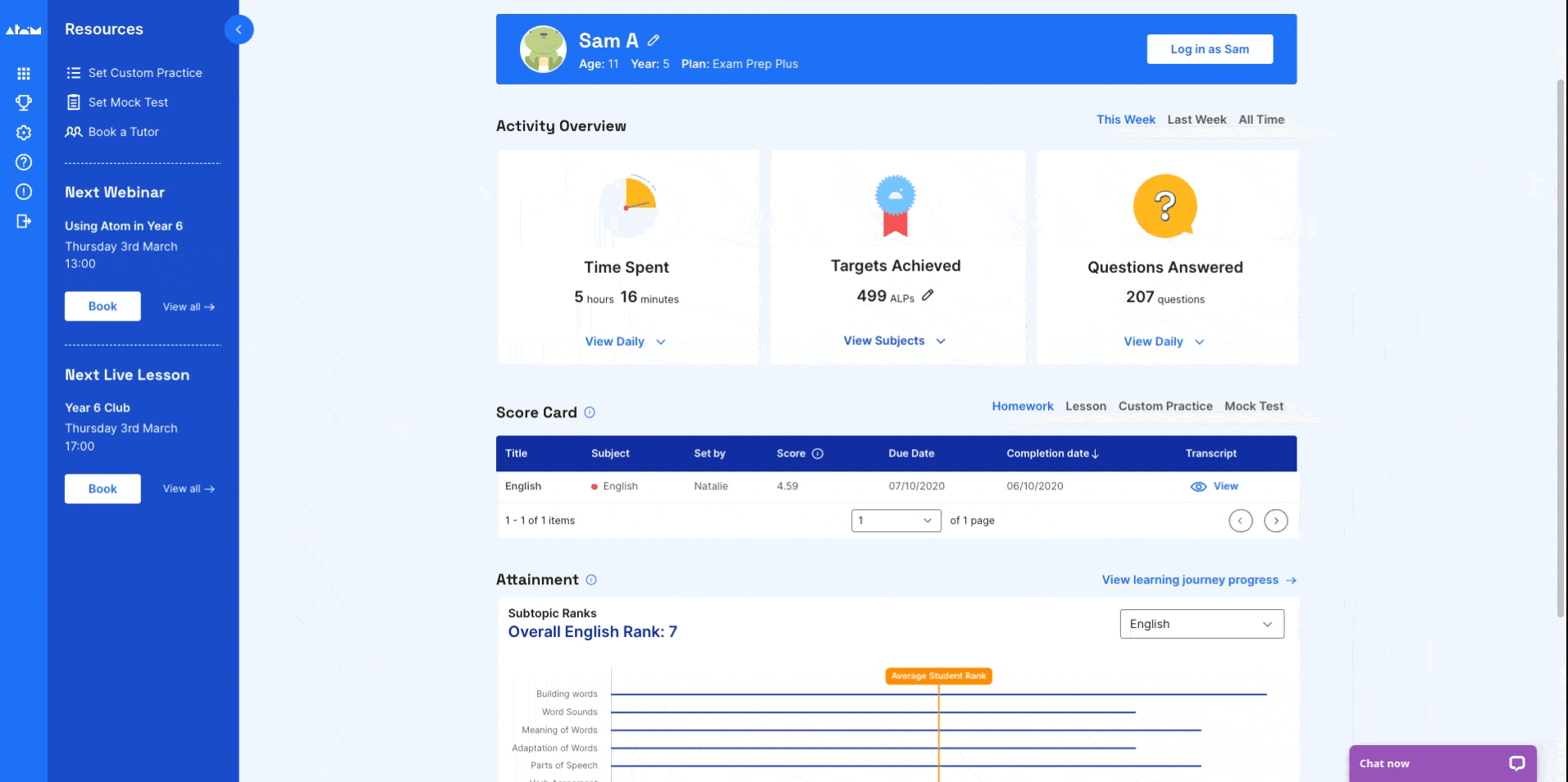 ---
Get started with Atom Learning
It's our mission to help your child feel prepared and confident before the exam day. Begin your free 5-day free trial of Nucleus today to help your child succeed.

We know how crucial this time is, so our team is on hand to support you and your family every step of the way. You can book a call with one of our Education Experts to ask any questions you might have about 11 plus entry to Bishop Challoner School:
If you're looking for exclusive tips and resources to help your child master key subjects, excel in exams and build academic confidence, join Atom's email list: