Normanhurst School is a small independent day school for boys and girls aged 2 to 16 in Chingford, North East London. It was founded in 1923 and became part of the Oak-Tree Group of Schools (comprising Braeside School, Oaklands School, Coopersale Hall School and Normanhurst) in 1996 under the ownership of the Hagger Family.
The school is committed to providing a family atmosphere. There are small class sizes which enable more personalised teaching and learning and close parent-school relationships, aided by an active Parents Association. There is a strong house system, with pupils joining one of two houses which compete good-naturedly in a range of activities. Older pupils become role models for younger pupils, and all have the opportunity to develop self-confidence and leadership skills.
As Normanhurst School only provides education to pupils up to the age of 16, pupils will continue their further education at other schools or sixth form colleges. Normanhurst School offers aptitude tests, careers talks and work experience to pupils in Year 10 and mock sixth form interviews with extensive feedback in Year 11. Pupils leave for a wide range of destinations, including Bancroft's School, Forest School, Ilford County High School and The Latymer School.
Key information for Normanhurst School
Headmistress: Mrs Jacqueline Job

Address: Normanhurst School, 68-74 Station Road, North Chingford, London E4 7BA

London Borough: Waltham Forest

Admissions contact: [email protected], 020 8529 4307

Age range and gender: 2 –16 (boys and girls)

Number of pupils: 265

Number of places in Year 7: 15 external applicants (pupils join those moving up from Normanhurst School's Year 6 cohort)

Ratio of applicants to places: Undisclosed but oversubscribed

Open day date: Thursday 6th October 2022, 6pm – register for a place online

Overview of selection procedure: Exam, parent and pupil interview and school report

Registration opens: Currently open – apply online

Registration closes: Not yet disclosed

Assessment date: January 2023 (exact date TBC)

Scholarship assessment date: TBC
Normanhurst School fees and financial assistance
The tuition fees at Normanhurst School from September 2022 are £4,375 per term. This includes the cost of school lunches.
A sibling discount is available for third and subsequent current siblings. While Normanhurst School does not provide bursaries (means-tested fee assistance), part-scholarships are available for pupils who excel in the admissions process for ability in art, drama, music, sport and academic excellence. The fee-remission for these is up to 25%.
Normanhurst School term dates
The term dates at Normanhurst School for 2022–23 are:
Autumn term: 5th September – 15th December 2022

Half term: 24th October – 4th November 2022

Spring term: 10th January – 30th March 2023

Half term: 13th–17th February 2023

Summer term: 25th April – 12th July 2023

Half term: 29th May – 2nd June 2023
Admissions process for Year 7 entry to Normanhurst School
As Normanhurst School is small, there are only around 15 places available for external applicants in Year 7. If you would like to register your child for one of these places in 2023, you will need to complete the online registration form and pay the non-refundable registration fee of £50. It is advised that you tour the school with your child first and meet the headmistress in advance of this to discuss your child and the suitability of the school for your child's education.
Candidates will sit 11 plus tests in English, maths and non-verbal reasoning in January 2023 (exact date to be confirmed). Both parents and the child will then be interviewed by the headmistress as part of Normanhurst School's admissions process. For the parents, this is to explore the support available for the child at home and any relevant connection with the school, while prospective pupils are interviewed to explore their interests, attitude to school, personal qualities and ability to contribute to the school community. Normanhurst School will also request a confidential reference from your child's current school and copies of previous school reports.
The school will make places based on whether the child meets the academic criteria (demonstrated in the entrance exam and school report), shows the capacity to engage with learning, is able to interact productively with other pupils in their year group and does not display a level of behaviour that is deemed to disrupt the education of other pupils. Normanhurst School will post the results to families during the February 2023 half term.
Normanhurst School 11 plus exam
The 11 plus exam at Normanhurst School consists of papers in English, maths and non-verbal reasoning. The English and maths tests assess pupils' knowledge and understanding of the Key Stage 2 national curriculum, while non-verbal reasoning assesses pupils' ability to analyse visual information and solve problems using shapes, diagrams and pictures.
If you would like more guidance on these sections of the exam, take a look at the following resources:
How to help your child prepare for the selection process at Normanhurst School
Build foundational knowledge
The 11 plus exam at Normanhurst School assesses candidates' knowledge and understanding of the Key Stage 2 national curriculum in English and maths. Your child can consolidate everything they know with Atom Nucleus, with over 90,000 teacher-created questions and helpful learning resources that span English and maths from Year 3 to Year 6.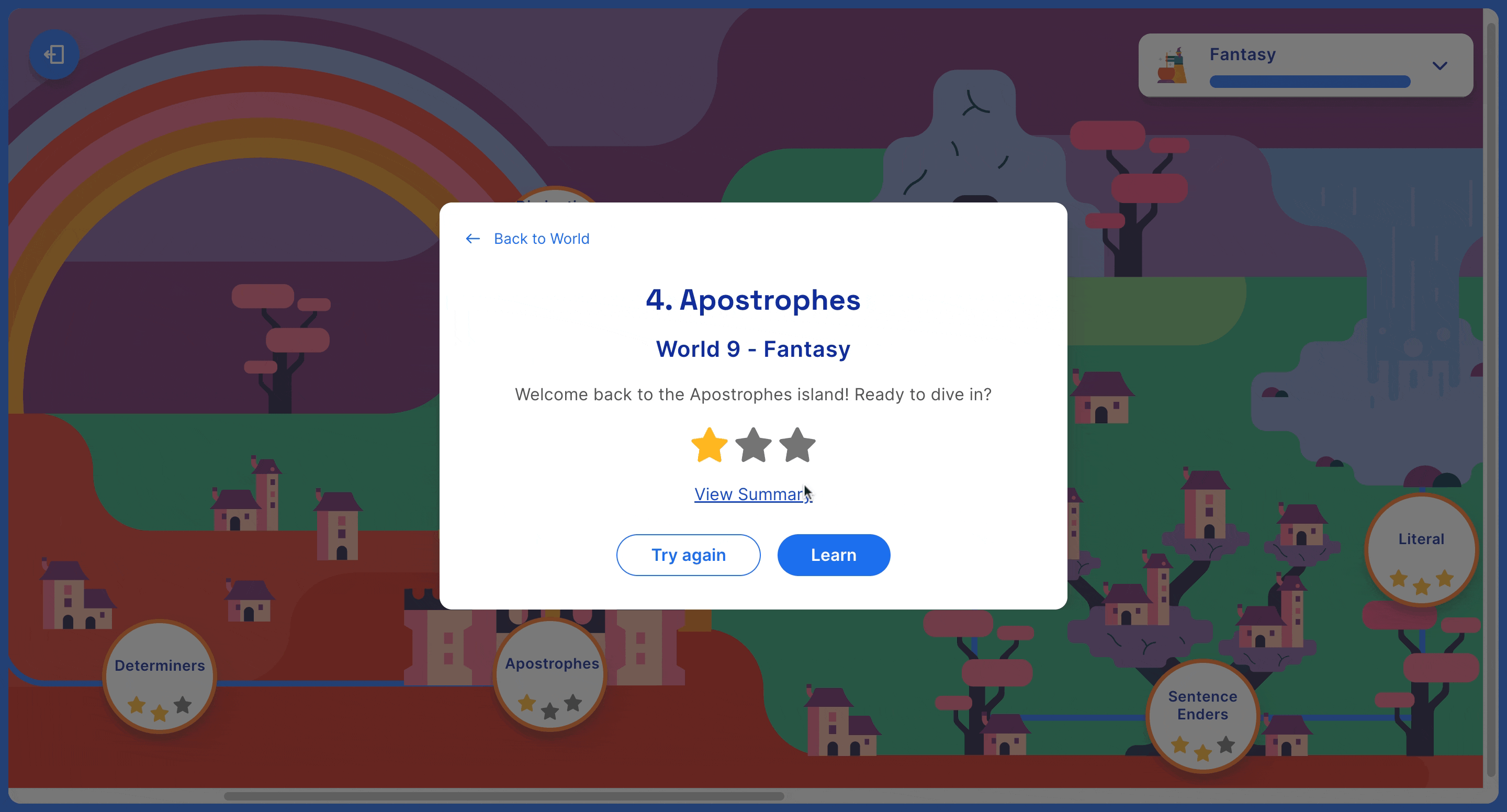 Preparation is key
Familiarisation with the question formats and known styles ahead of the exam is essential to help your child build exam confidence. An exam preparation subscription with Atom Nucleus enables your child to access quality, unlimited practice material with full score breakdowns to help your child feel confident by the time the exam day comes around.
When working through challenging topics, your child will need immediate clarity with any misconceptions so that they feel truly secure in every topic. Atom Nucleus includes video tutorials, help sheets and examples with every question to help your child build confidence and competence across all the areas assessed.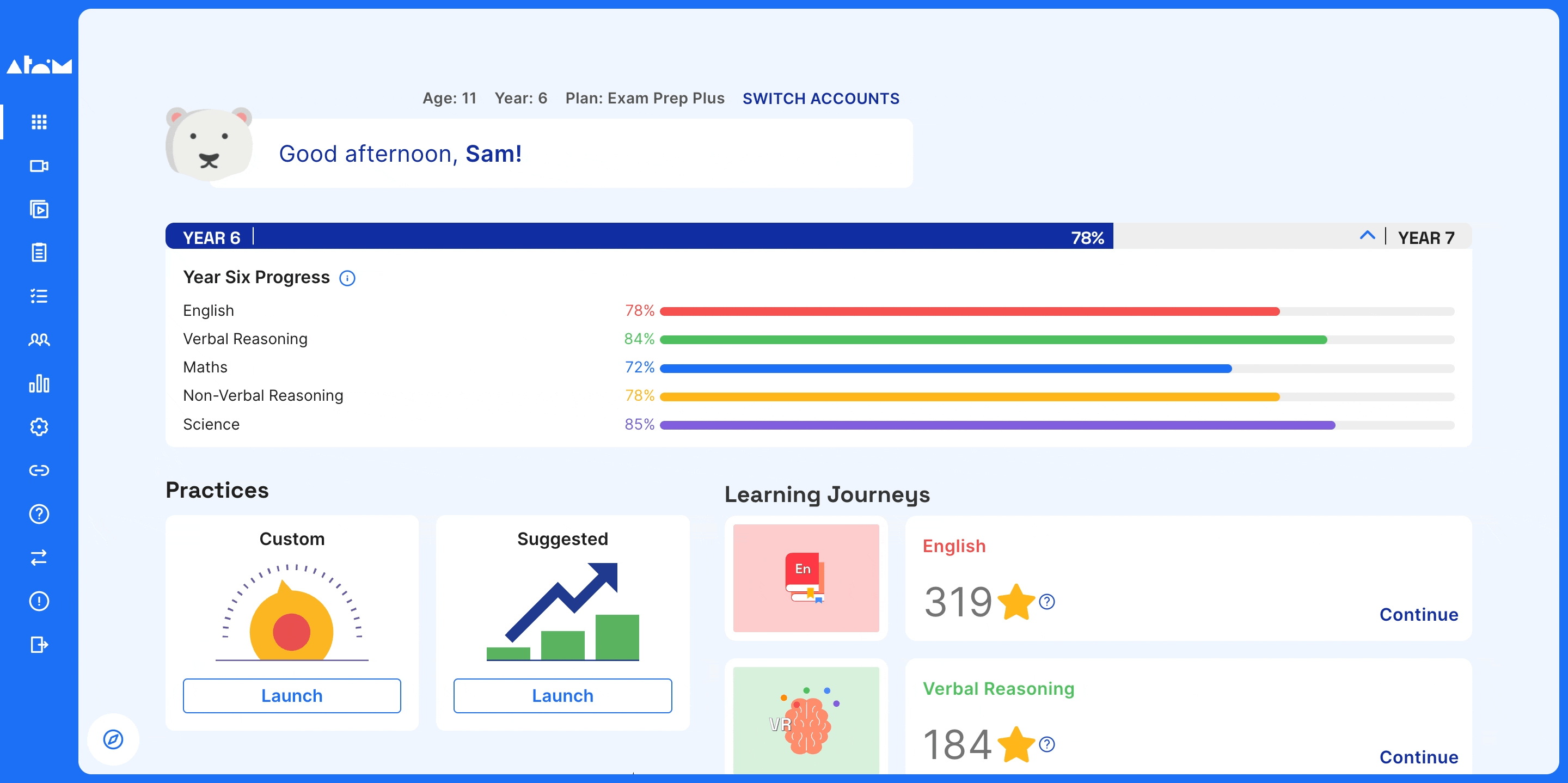 Engage with their progress
Celebrate your child's improvement in areas of challenge together. An accurate and ongoing assessment of their areas of strength and development is helpful.
As an Atom subscriber, you'll have a parent dashboard which offers data-driven insights into your child's progress. You can use this effectively to help your child set targets, see a detailed breakdown of their progress by subtopic and set custom practices to target those they find most challenging.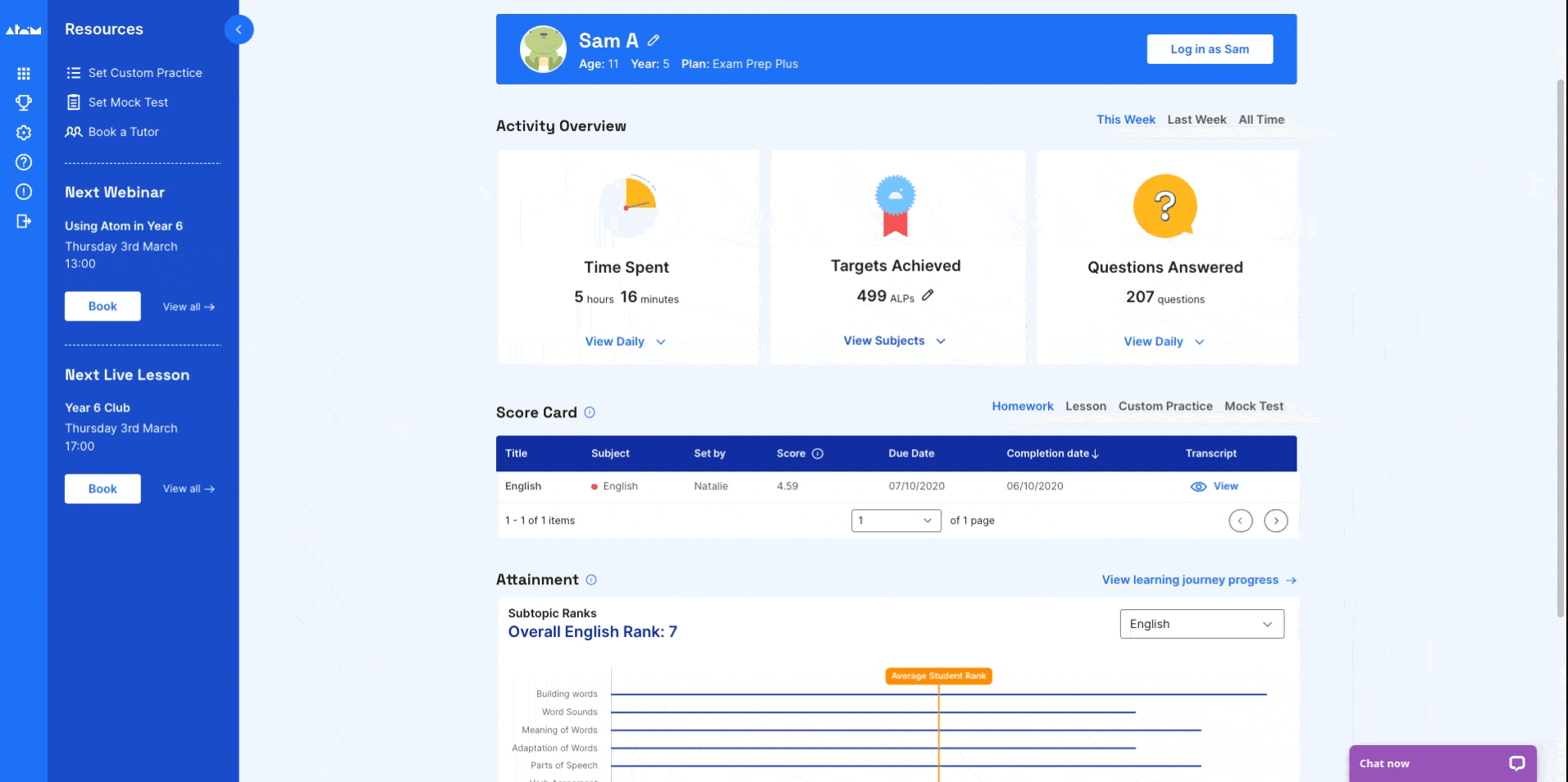 ---
Get started with Atom Learning
It's our mission to help your child feel prepared and confident before the exam day. Begin your free 5-day free trial of Nucleus today to help your child succeed.
We know how crucial this time is, so our team is on hand to support you and your family every step of the way. You can book a call with one of our Education Experts to ask any questions you might have about 11 plus entry to Normanhurst School:
If you're looking for exclusive tips and resources to help your child master key subjects, excel in exams and build academic confidence, join Atom's email list: