If you have a child in Year 6, you've probably started thinking about their upcoming SATs and how the test might look in 2023. In this article, Atom's Education Experts share everything you need to know about Year 6 SATs 2023, from an overview of the test to a preparation guide for your student.
What are the Year 6 SATs?
Year 6 Standard Assessment Tests (SATs), or national curriculum tests, are designed to assess your child's knowledge of the Key Stage 2 national curriculum. They're also used by the government to review the quality of education at schools across the country.
The SATs are compulsory at state primary schools in England. They are taken in May of Year 6, when children are 10 or 11. Students at independent schools have the option to take the test, but not all independent schools choose for their students to do so.
What do the KS2 SATs cover?
The 2023 Key Stage 2 SATs cover these key learning areas:
Each test has a specific time restriction and will take place over several days this May. Teacher assessments are also used to evaluate a student's performance in writing, speaking and listening, and sometimes science.
Learn more about what is covered on each of the SATs papers here, including downloadable revision checklists:
KS2 SATs timings for 2023
The Key Stage 2 SATs have been moved by one day because the original dates clashed with the bank holiday to mark the coronation of King Charles III. Here are the new dates: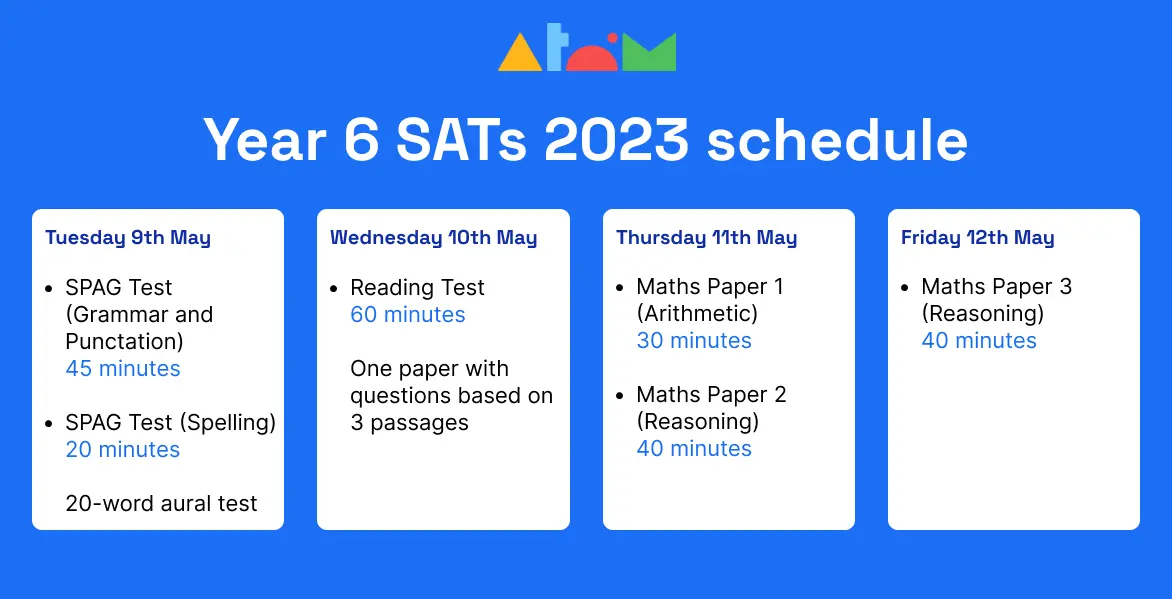 Tuesday 9th May
English paper 1: SPAG test (grammar and punctuation) – 45 minutes, worth 50 marks

English paper 2: SPAG test (spelling) – 15-20 minutes, worth 20 marks
Wednesday 10th May
Thursday 11th May
Maths paper 1: arithmetic – 30 minutes, worth 30 marks

Maths paper 2: reasoning – 40 minutes, worth 40 marks
Friday 12th May
How are the Year 6 SATs marked?
After taking the test in May, students' results are returned at some point in the first two weeks of July. Parents receive their child's raw score, as well as their scaled score which is their raw score compared year on year. The scaled score ranges from 80 at the lowest to 120 at the highest. Students are expected to reach the national standard of 100.
Your child will also receive an age-standardised test score, which balances their score in comparison to other students of the same age (born the same month and year).
Are the KS2 SATs important?
SATs are important to give teachers and parents an insight into students' strengths and areas for development, as they exit Key Stage 2 and enter Key Stage 3. SATs also give teachers the chance to see how students are performing compared to their peers in the same school and across the country.
Some secondary schools may use Year 6 SATs results (alongside Year 7 exams) as part of their decision process to group students into sets or streams. The best way for your child to enter Year 7 top of the class is to prepare thoroughly for SATs.
How to prepare your child for the Year 6 SATs
While it may be tempting to search online for Year 6 SATs past papers, the most effective way to ensure high performance in the SATs is to go beyond the test and make sure they have a stable understanding of the Key Stage 2 curriculum.
Free SATs study guide: download now
Go on a learning journey
With Atom Nucleus, your child will work through fun, interactive worlds, answering questions from the Key Stage 2 curriculum to earn points and badges. Atom's 90,000+ teacher-written questions will ensure they are prepared for all question types that are likely to come up on the SATs.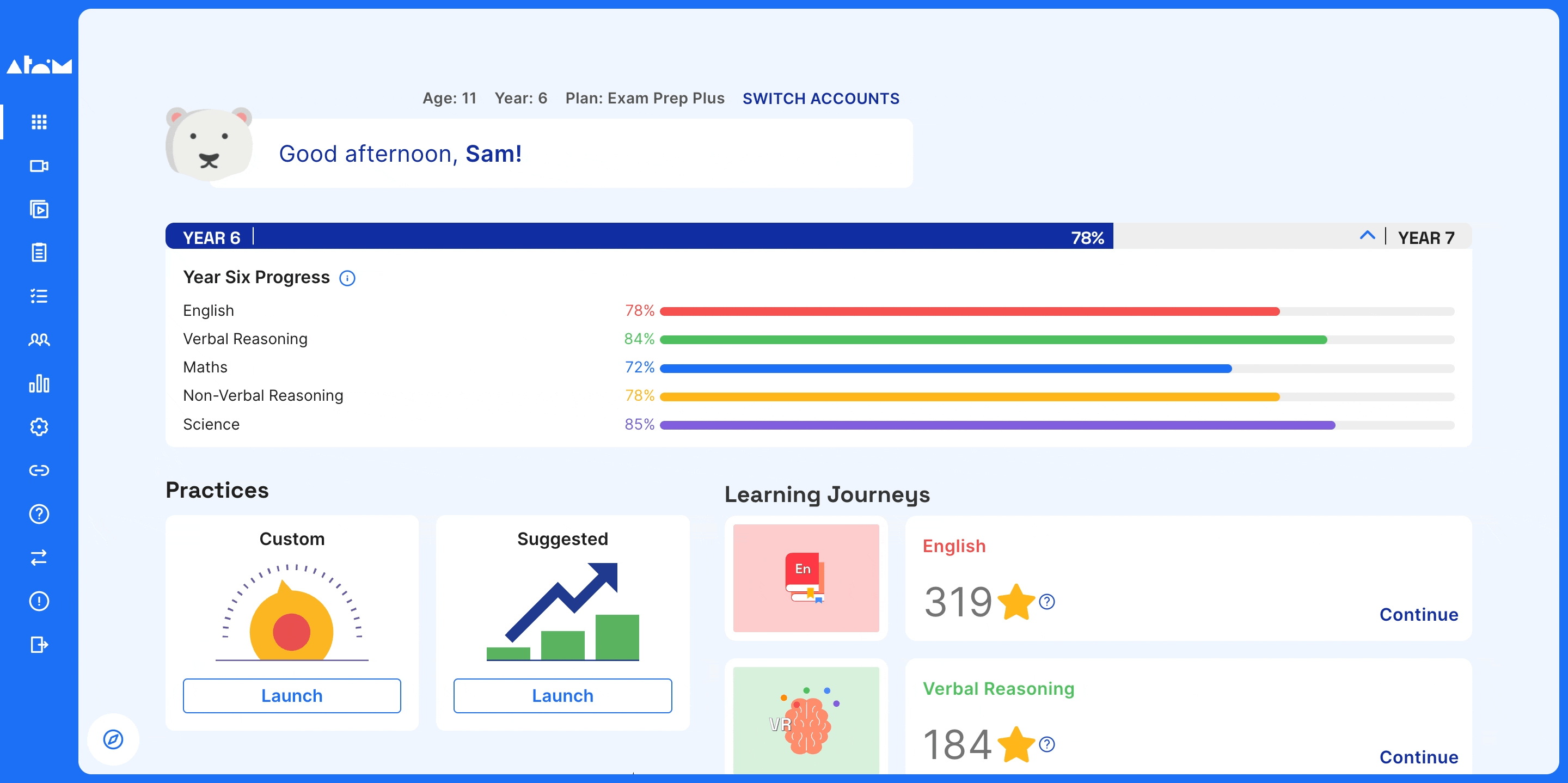 Access to fun help sheets, engaging short videos, and a range of visual resources will support their learning.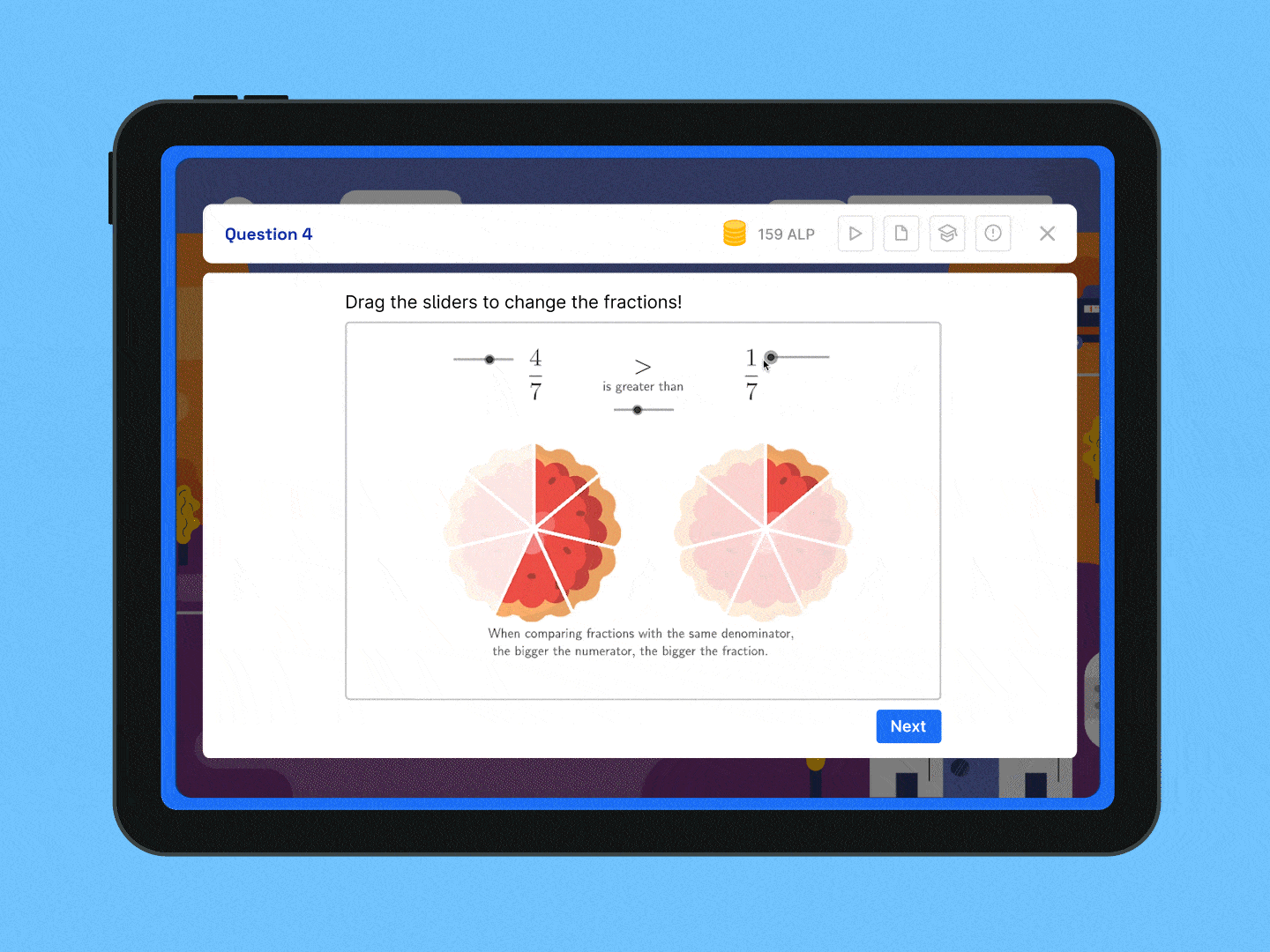 Successful students typically spend 90% of their time on Atom progressing through these Learning Journeys, answering questions and referencing the help sheets and videos to strengthen their understanding of each topic.
Target their practice
Through Atom's Parent Portal you can easily see your child's progress, gain useful insights into their strengths and areas for development, and set custom practice activities to target any topics which your child is finding more challenging.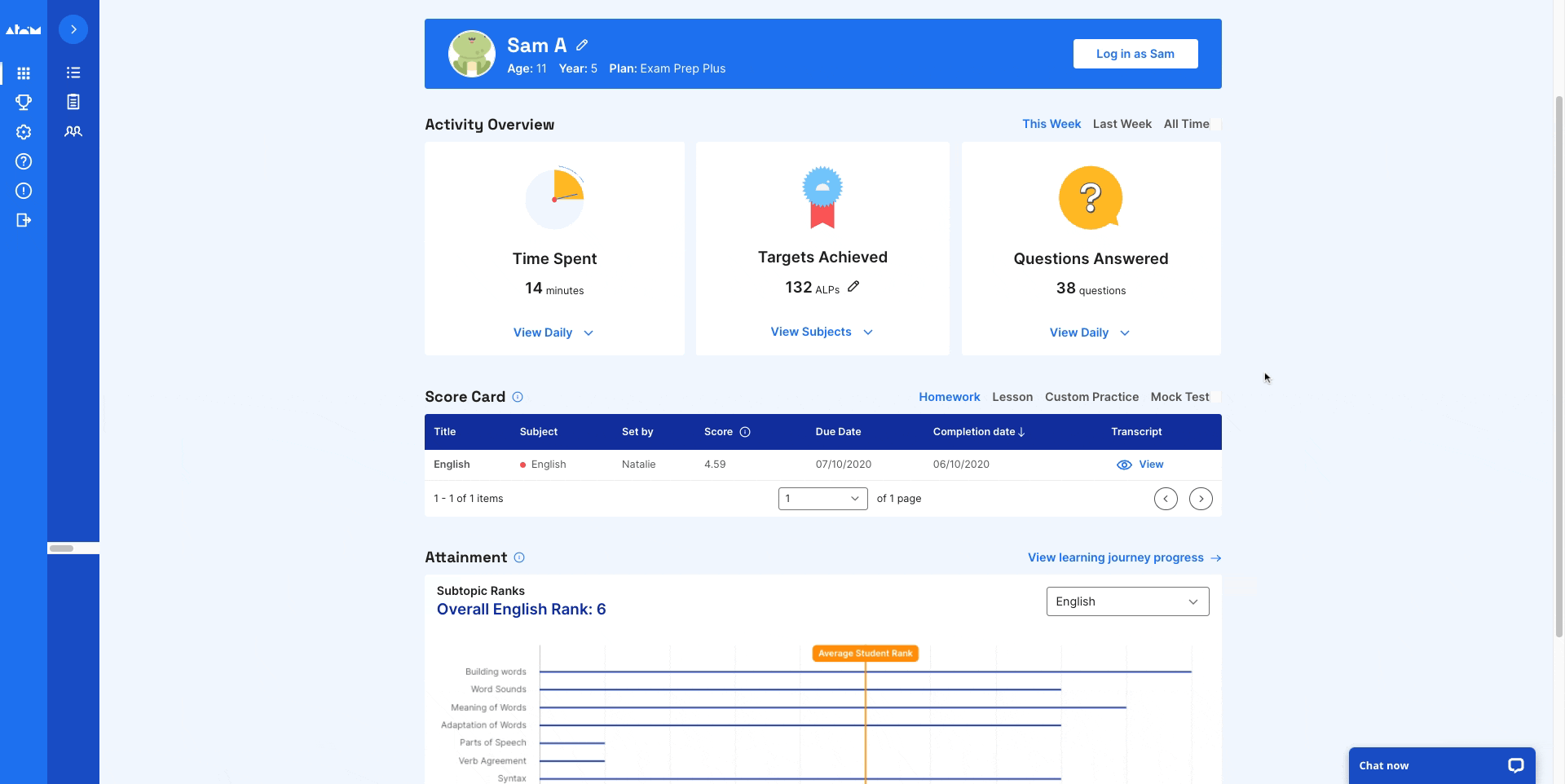 Start preparing for the Year 6 SATs today by activating your 5-day free trial of Atom Nucleus.
KS2 SATs Mock Tests
Once your child has worked their way through the fun Learning Journeys, now is a good time to start practising SATs Mock Tests. KS2 SATs practice papers will help them get used to the exam format and timings, so they are calm and focused on exam day.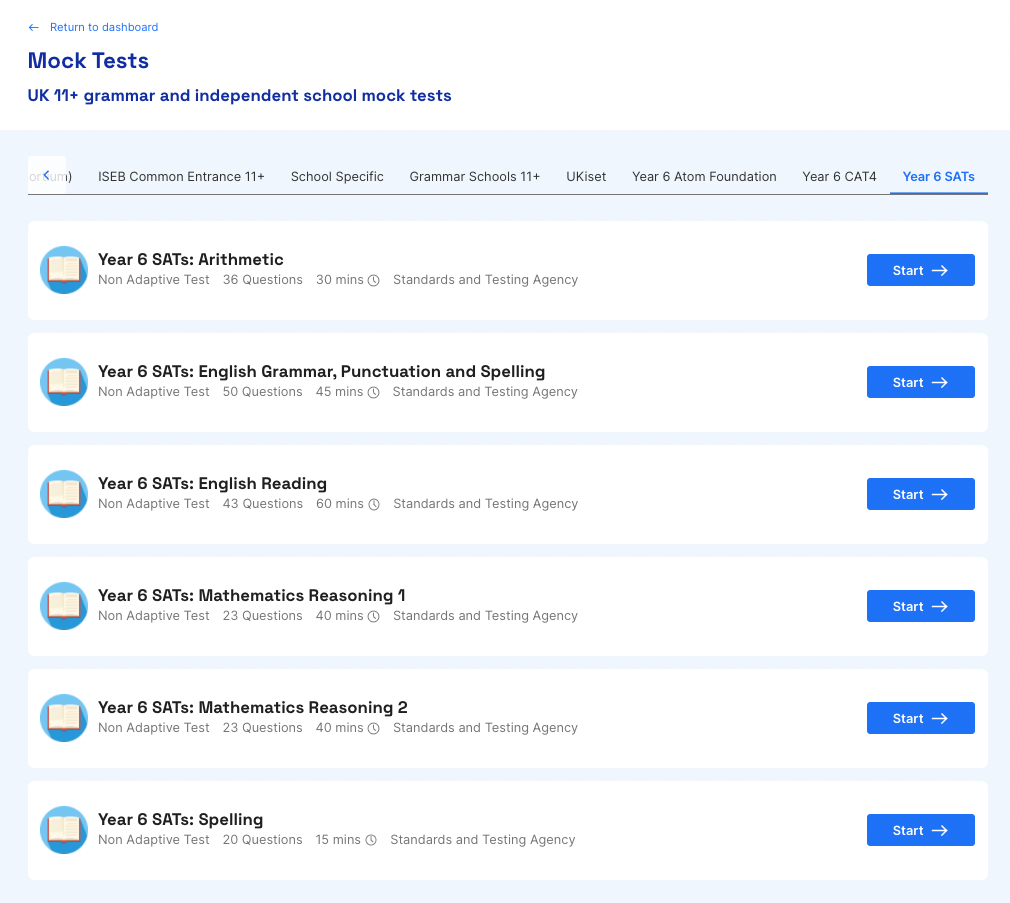 ---
If you have any questions about supporting your child with SATs preparation, Atom's Education Experts are always on hand to help.
Parent WhatsApp groups
If your child is currently in Year 6, why not join our Year 6 WhatsApp group? You'll get access to free resources to help your child continue to excel throughout Year 6, plus Education Expert advice on preparing for SATs and the transition to secondary school.