Preparing for entrance to St Michael's Catholic Grammar School? This guide covers key dates and the application process as well as tips for how to prepare for the 11 plus test.
At number 31 in the Sunday Times' Top Schools list 2021, and with only 128 places for its 2022 cohort, it won't come as any surprise that St Michael's is oversubscribed at application. Atom Learning is here to help you prepare your daughter for entry into this popular school.
A four-form entry girls' grammar school located on Nether Street in Barnet, St Michael's Catholic Grammar School was opened in 1909. It became a Voluntary Aided Grammar School in 1958 and boys have been admitted to the sixth form since 2009.
St Michael's Catholic Grammar School at a glance
Address: St Michael's Catholic Grammar School, Nether Street, North Finchley, London, N12 7NJ

Area: London

Headteacher: M Stimpson

Admissions contact details: [email protected], 020 8446 2256A

School type: girls' grammar, Catholic

Number of pupils: 750 (approximately)

Number of Year 7 places: 128

Open day: Monday 27th June 2022 or virtual open day

11 plus exam date: 16th September 2022

Exam board: GL Assessment
St Michael's Catholic Grammar School term dates
The term dates for 2022-23 at St Michael's Catholic Grammar School are:
Autumn term: 2nd September – 16th December

Half term: 24th – 28th October

Spring term: 3rd January – 31st March

Half term: 13th – 17th February

Summer term: 17th April – 21st July

Half term: 29th May – 2nd June
Admissions to St Michael's Catholic Grammar School
As a Catholic school, all applicants are expected to give their full support for the Catholic aims and ethos of St Michael's. Priority will be given to girls from practising Catholic families who have made their First Holy Communion.
Due to its popularity and high number of applicants, children who fulfil the above criteria, have high marks in the 11 plus exam, and are Looked After or previously Looked After are given priority. Those who fulfil the above criteria and are in receipt of Pupil Premium have next priority. A maximum of 25% of places will be given to those in receipt of Pupil Premium.
Students will be ranked for priority in order of their 11 plus scores. If two applicants have equal ranking, their individual test scores will be looked at in order of precedence:
Verbal reasoning

Non-verbal reasoning

English

Maths
If, after this process, applicants are still equally ranked, priority is given to applicants who live closest to the school.
How and when to apply to St Michael's
To apply, you must complete the school's Supplementary Information Form by 4pm on Tuesday 5th July 2022. This can be done via the school website from April 2022.
A Common Application Form from the Local Authority (LA) where the applicant lives must also be completed. The date for this will be set by the LA, but it is usually the October of Year 6. For children who pass the 11 plus, parents can list their chosen grammar schools in order of preference on the form.
For children who do not pass, parents can list non-selective schools in order of preference on the form, or select grammar schools for the appeal process in March.
When is the 11 plus exam taken?
After applying for a place at the school, applicants will sit the 11 plus test on Friday 16th September 2022.
In March, you will be informed whether your child has been offered a place at their first-choice school. Parents of children who are not offered a place will be given information about the appeals process.

St Michael's 11 plus exam format
The St Michael's entrance exam is administered by GL Assessment. Applicants will take written tests in English, maths, verbal reasoning, and non-verbal reasoning. For more information about what is covered on the 11 plus and how to prepare, check out Atom's complete guide to the 11 plus here.
When should I start preparing my child for the St Michael's 11 plus test?
Usually, the 11 plus preparation journey begins at the end of Year 4 or beginning of Year 5. As the 11 plus entrance exams for Barnet grammar schools are aimed at the top 30% of each cohort, it's a good idea to ensure your child is secure in their understanding of the curriculum content before beginning targeted exam preparation. If needed, core curriculum programmes will help to boost attainment and confidence before tackling exam preparations.
How to prepare for the St Michael's Catholic Grammar School 11 plus
Once your child is comfortable with the national curriculum content, it's time to begin focused exam preparations. Familiarisation materials are available on the GL website and on St Michael's school website which can give your child an idea of what to expect on test day.
Read widely: expanding your child's vocabulary across traditional and contemporary texts will support their understanding of complex words and those not heard in everyday conversation. This will stand them in good stead for the English section of the test. Find free resources for engaging your child with reading here.
Focus on their needs: tailoring exam practice to your child's needs is the best way to stay on track. Atom's adaptive learning algorithm personalises your child's optimal learning journey to master everything they need to achieve entry into their target school. Data-driven insights give you a window into your child's progress and where to focus next.
Overall progress and targets achieved: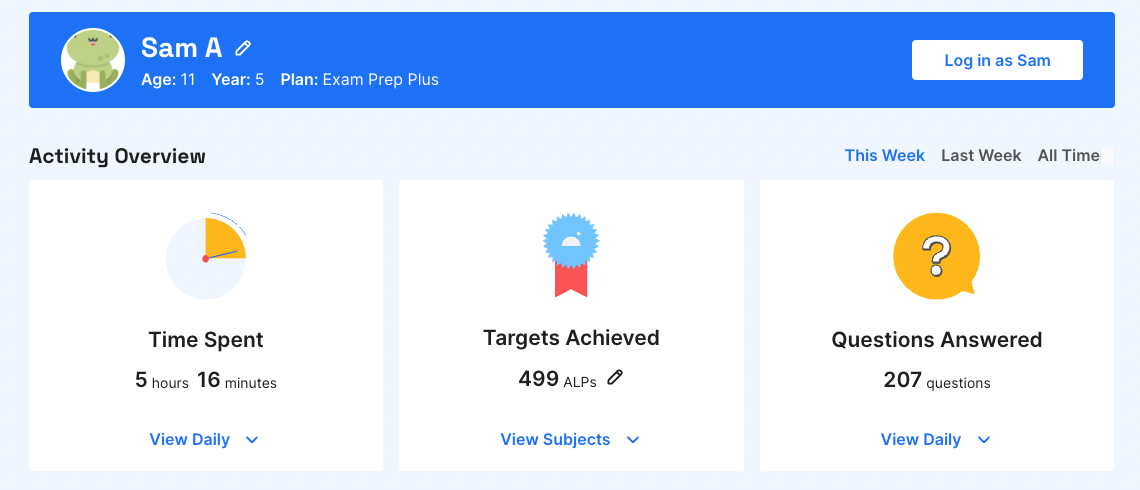 A detailed breakdown of progress by subtopic, compared to the average student in their year: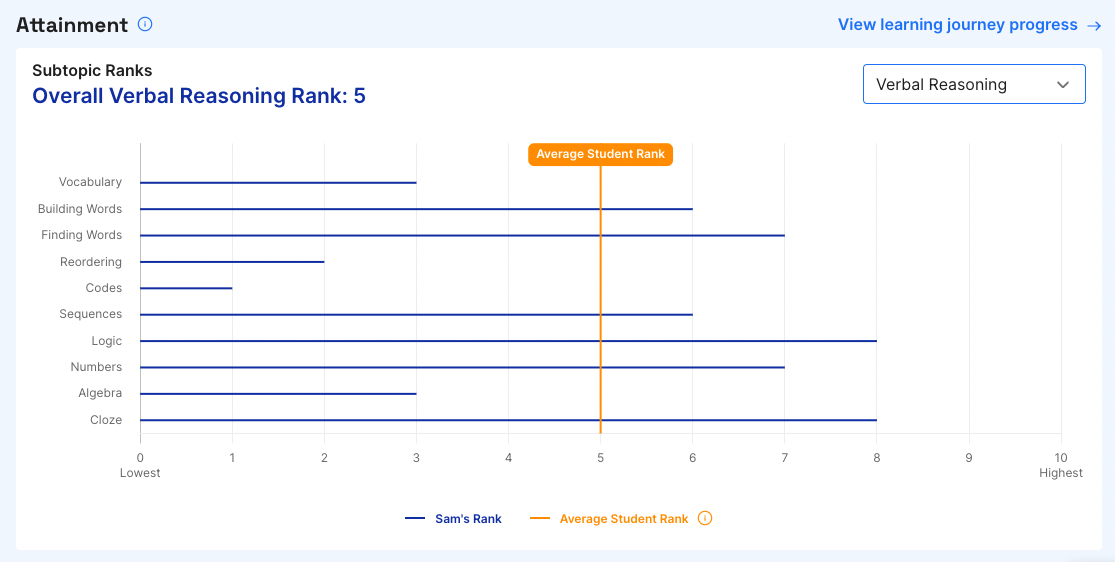 Set Custom Practices to target your child's most challenging subtopics, with functions to personalise timings and question types:
Start your 5-day free trial of Nucleus today to help your child feel fully prepared for success in the St Michael's Catholic Grammar School 11 plus exam.
---
We know how crucial this time is, so our team is on hand to support you and your family every step of the way. You can book a call with one of our Education Experts to ask any questions you may have about preparing for St Michael's Catholic Grammar School: