Looking for information on the 11 plus for grammar schools in the London Borough of Enfield? Atom's Education Experts have created an up-to-date guide to help you navigate through the 2022-23 test process, what to expect, and how best to prepare.
Enfield Grammar Schools 11 plus at a glance
Registration opens: 11th May 2022

Registration closes: 11th June 2022

Exam board: GL Assessment (plus school-written material)

Test dates: 2nd/3rd/4th September 2022

Results: October 2022

National School Allocation Day: 1st March 2023 (or next working day)

Appeals: contact the schools directly

Admissions information: individual school website or the Your Guide to Secondary Schools in Enfield 2022 document
Which schools use the Enfield 11 plus test?
There is only one grammar school in the London Borough of Enfield:
As it is the only selective grammar in Enfield, you may want to look at including schools in nearby boroughs on your secondary school application, such as Barnet.
Confusingly, while there is a school called Enfield Grammar School, it no longer a grammar school and does not use the 11 plus for entrance.
What is the Enfield Grammar Schools 11 plus test?
Taken in September of Year 6, the 11 plus test is an exam which assesses children's academic potential and suitability for grammar schools. Your child must pass the 11 plus to get into selective grammar schools, although passing the test does not guarantee admission to a school.
How do I register my child for the test?
The Latymer School participates in the Pan-London Co-ordinated Admissions Scheme. You must name The Latymer School on the online application form available on the Pan-London Admissions website.
You have from 11th May to 11th June 2022 to register your child to sit the 11 plus test for Latymer Grammar. The test will be taken at the school on either 2nd, 3rd or 4th September 2022.
What is covered in the Enfield Grammar Schools 11 plus test?
The Latymer School uses GL Assessment materials for their verbal reasoning and maths tests, and their own school-written English test. Sample papers for the English test can be found on the school's website here.
The verbal reasoning and maths paper will be 60 minutes in length (30 minutes for each section). The English paper is split into reading and writing and is 60 minutes in length (again, with 30 minutes for each section).
For more information about what is covered on the 11 plus and how to prepare, check out Atom's complete guide to the 11 plus here.
What is the pass mark for the Enfield Grammar Schools 11 plus?
Your child's raw scores are converted to a standardised score to allow for the age differences of children across the year group.
As Latymer is heavily oversubscribed each year, they select students from the top 650 applicants based on the 11 plus test results. Priority is given to those living in the Inner Area, which is defined in their Admissions Policy.
Parents may wish to apply based on their child's exceptional musical ability, of which up to 20 from the top 900 ranked applicants will be admitted. Parents will need to complete a separate music form which is available at the school's open day or will be available on the website.
How competitive is the Enfield Grammar Schools 11 plus test?
As The Latymer School is the only selective school in the London Borough of Enfield, it is always heavily oversubscribed. The school offers 50 places on a waiting list to applicants based on rank order of their 11 plus results.

When should I begin preparing my child for the Enfield Grammar Schools 11 plus test?
Usually, the 11 plus preparation journey begins at the end of Year 4 or beginning of Year 5. As the 11 plus entrance exams for Enfield grammar schools are aimed at the top 30% of each cohort, it's a good idea to ensure your child is secure with the curriculum content before beginning targeted exam preparation. If needed, core curriculum programmes will help to boost attainment and confidence before tackling exam preparations.
How can I help my child prepare for the Enfield Grammar Schools 11 plus?
Friendly familiarisation: verbal reasoning questions can be confusing to children who are not used to these question types. It is advisable that your child is confident with all known question formats, so they can tackle them with ease on exam day.
Learn more in our exam preparation guide for 11 plus verbal reasoning.
With Atom's Exam Preparation Plus package, your child will gain access to unlimited Mock Tests in the format and style of the Enfield 11 plus exams.

Read widely: expanding your child's vocabulary across traditional and contemporary texts will support their understanding of complex words and those not heard in everyday conversation. This will stand them in good stead for the English section of the test.
Free resources for engaging your child with reading.
Focus on their needs: tailoring exam practice to your child's needs is the best way to stay on track. Atom's adaptive learning algorithm personalises your child's optimal learning journey to master everything they need to achieve entry into their target school. Data-driven insights give you a window into your child's progress and where to focus next.
Overall progress and targets achieved: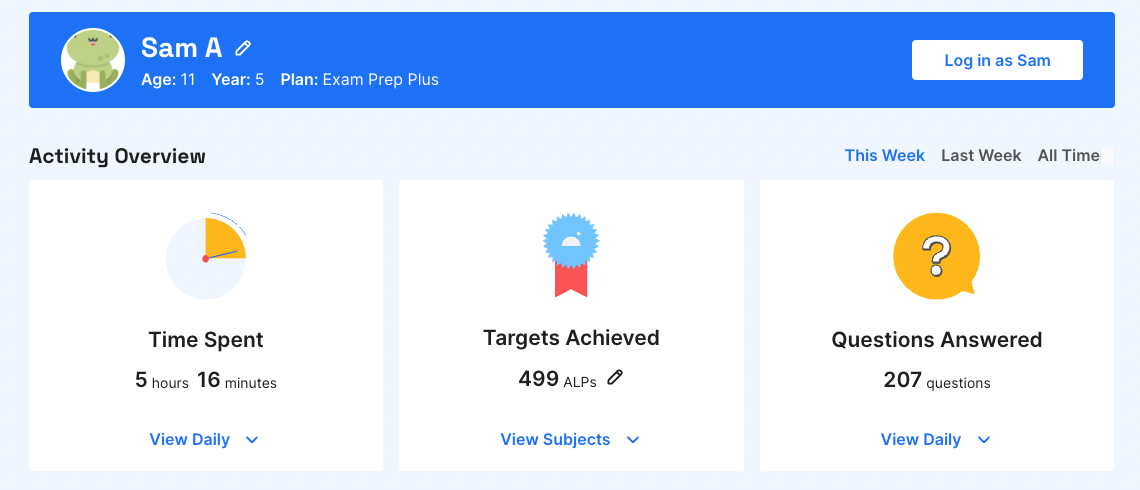 A detailed breakdown of progress by subtopic, compared to the average student in their year: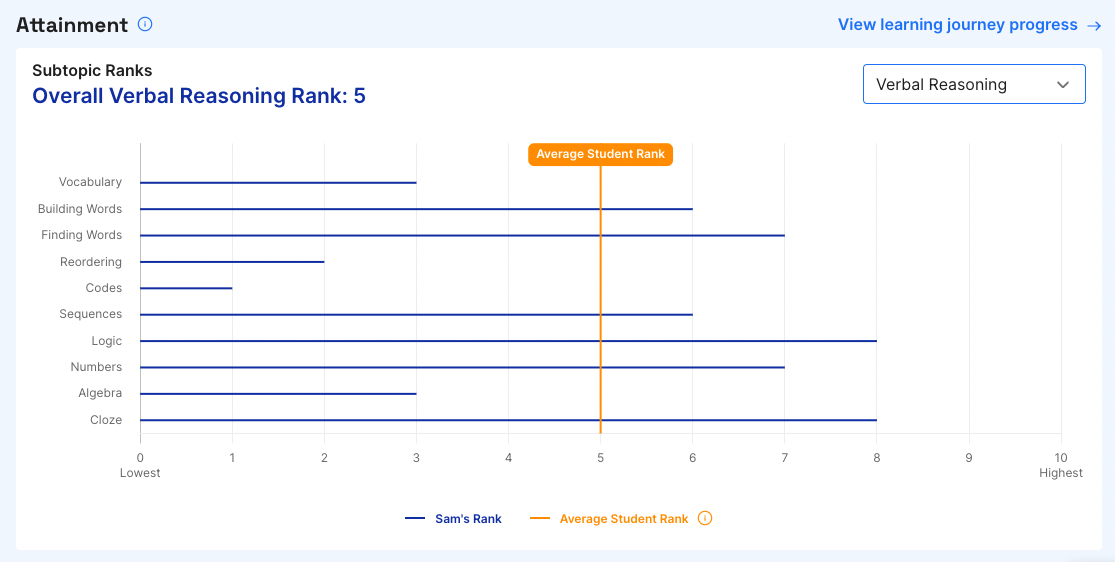 Set Custom Practices to target your child's most challenging subtopics, with functions to personalise timings and question types:
Start your free 5-day trial of Atom Nucleus today to learn more about how adaptive learning can empower your child to shine in the 11 plus.
---
We know how crucial this time is, so our team is on hand to support you and your family every step of the way. You can book a call with one of our Education Experts to ask any questions you may have about the Enfield 11 plus: