We're sharing as many free resources as possible to help you and your child feel fully prepared for the 11 plus. Take a look at our tips and free downloads below to make exam revision a breeze and help your child secure their grammar school place.
---
11 plus verbal reasoning worksheets pdf
All 11 plus verbal reasoning resources
11 plus verbal reasoning practice questions
Additional verbal reasoning exam tips

Synonyms and antonyms worksheets pdf
Guide to synonyms & antonyms on the 11 plus

11 plus vocabulary worksheet pdf
Atom's vocabulary list contains 500 recommended words for the 11 plus.
---

11 plus non-verbal reasoning worksheets pdf
All 11 plus non-verbal reasoning resources
11 plus non-verbal reasoning practice questions
Looking for 11 plus non verbal reasoning papers pdf with answers? We've got you covered:
Additional non-verbal reasoning exam tips
---

11 plus maths questions
Take a look at the complete guide to 11 plus maths here, including:
Number: place value

Number: addition and subtraction

Number: multiplication and division

Number: fractions (including decimals)

Measurement

Geometry: Properties of shape

Position and direction

Statistics
Try out some 11 plus maths practice questions in this quiz, which includes answers and explanations:
---

11 plus creative writing pdf
11 plus creative writing prompts
11 plus creative writing guide for kids
You can also find the parents' guide to 11 plus creative writing here. This covers whether the 11 plus in your area includes a creative writing paper and how your child can build their exam skills.
---

11 plus comprehension worksheets
Download your 11 plus comprehension practice papers pack here. This pack shows the styles of question your child will see in a comprehension exam, which include:
Vocabulary

Retrieval

Summary

Inference

Prediction

Structure

Authorial intent

Comparison

Parts of speech

Literary devices
Guide to reading comprehension exam skills
More 11 plus reading comprehension downloads:
Downloadable reading lists
---

11 plus practice papers
Get access to unlimited online practice papers on Atom Nucleus. Papers are tailored to all UK grammar schools, to allow your child to get familiar with the content and style they are likely to see on exam day.
Your child can take the mock tests as many times as they like — they'll never see the same paper twice. Each test is automatically marked for you, with the results instantly available on your parent dashboard.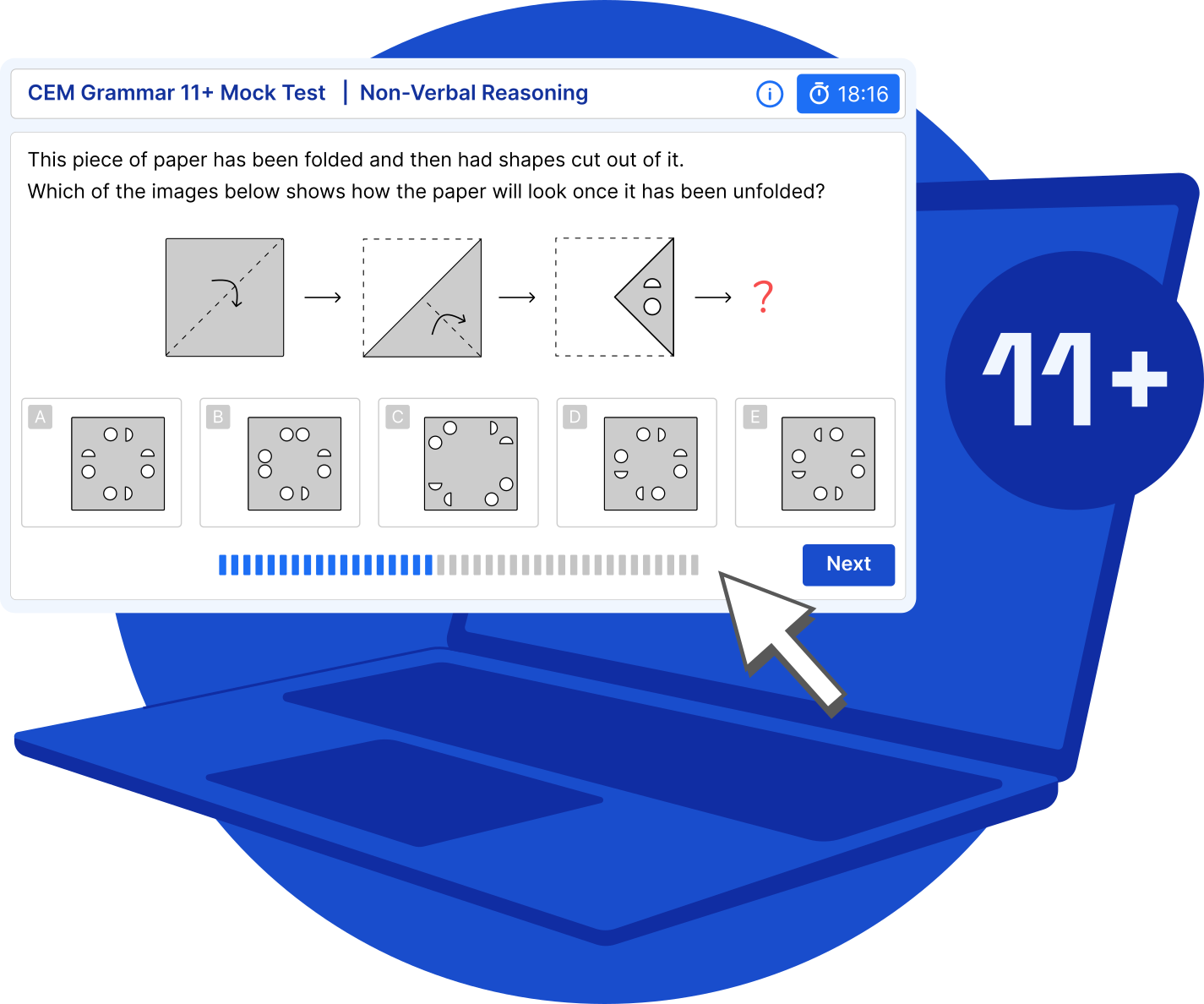 Meanwhile, you get clear data showing your child's performance compared to their year group. See instantly which subtopics your child needs to focus on next to cover any gaps in their revision.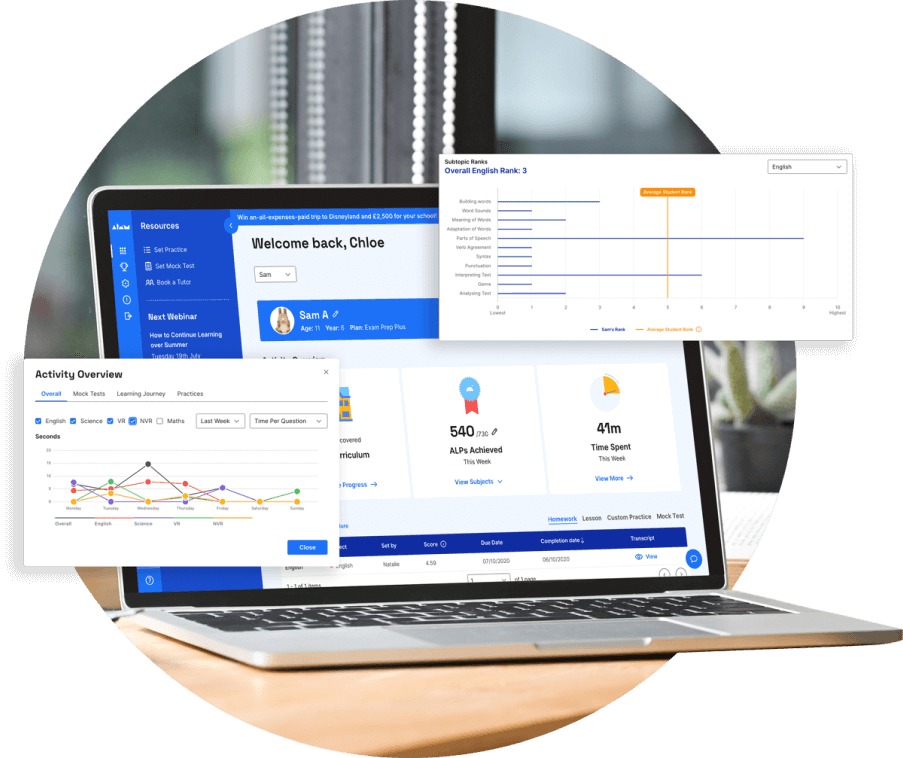 With a free trial, you get full access to Atom Nucleus for five days. Try Atom Nucleus for free and unlock unlimited 11 plus mock tests for your child today.
---
CEM & GL 11 plus sample questions
Does your local area use CEM or GL Assessments 11 plus papers? We've got you covered either way, with sample questions and everything you need to know about preparing for each exam:
---
11 plus preparation webinars
We're sharing our webinar for parents on how to maximise the final ten weeks for grammar school exam preparation for free.
Preparing for next year's 11 plus?
Is your child about to enter Year 5? Come along to our webinar on using Year 5 to prepare for the 11 plus and learn how to create your child's long term revision plan to maximise motivation and avoid burnout.
---
Speak with an Education Expert
If you're looking for one-to-one advice about your child's 11 plus preparation journey, we're here to help. You can get in touch with Atom's Education Experts in the following ways:
Email us on [email protected]

Chat with a member of our team by tapping the LiveChat icon in the bottom right of your screen

Call us on 020 3973 9226
Parent WhatsApp groups
Preparing for entrance exams in 2023? Why not join our Exam Preparation group on WhatsApp? Get access to free resources and advice, and ask our Education Experts any questions you have about the admissions process and your child's upcoming exams.