Navigating the information about the 11 plus process for your child can be challenging. We've collated all you need to know about the Lincolnshire Grammar Schools 11 plus test in one place. In this article we'll explain the testing process, which schools are involved, and how best to prepare your child for this next step towards their target secondary school.
The Lincolnshire Grammar Schools 11 plus test at a glance
Registration opens: March 2022

Registration closes: 30th June 2022

Exam board: GL Assessment

Verbal reasoning test at primary schools: 16th September 2022

Verbal reasoning test at test centres: 17th September 2022

Non-verbal reasoning test at primary schools: 23rd September 2022

Non-verbal reasoning test at test centres: 24th September 2022

Results: 15th October 2022

Local Authority deadline for school preferences: 31st October 2022

National School Offer Day: 1st March 2023 (or next working day)

Appeals process: independent panel

Admission information: individual school websites or Lincolnshire County Council
Which schools use the Lincolnshire Grammar Schools 11 plus test?
What is the Lincolnshire Grammar Schools 11 plus test?
The Lincolnshire Grammar Schools 11 plus test is a selective exam used by 15 out of the 16 grammar schools in the county. The test is a measure for academic potential to determine if a child will be a good fit for grammar school. Children who achieve the qualifying score are deemed likely to perform well within a grammar school environment.
The 11 plus is taken in September of Year 6 and contains a variety of questions designed to challenge the top 25% of students. Your child is not automatically registered for the test, you'll need to register them on the Lincolnshire Consortium of Grammar Schools website or via one of the grammar schools' websites.
The provider of the test is GL Assessment, a group that has been providing 11 plus testing materials for over 2 decades. The 15 schools operate as a consortium, known as the Lincolnshire Consortium of Grammar Schools. This means the 15 schools all use the same exam for their admissions process, so your child doesn't need to sit multiple exams for schools in the area. If you are considering Caistor Grammar School for your child, they will need to take a separate test.
Some of the grammar schools in Lincolnshire are selective academies who are responsible for their own admissions, whereas others follow the Local Authority processes of admission. It is advisable to confirm with your target schools their admissions process before you complete the Common Application Form (CAF) choice by 31st October 2022.
What is covered in the Lincolnshire Grammar Schools 11 plus test?
The Lincolnshire grammar school consortium 11 plus test consists of two papers, each paper lasting approximately 50 minutes, which includes time for instructions and practice questions. The tests are sat a week apart. Your child must take both tests as scores for each paper are combined. The tests assess two main areas of skill: verbal reasoning and non-verbal reasoning.

Unlimited Mock Tests on Atom Learning will help your child prepare for both papers of the Lincolnshire Grammar Schools 11 plus.
Verbal reasoning
This section consists of 80 multiple choice questions that are expected to be answered in 50 minutes. Verbal reasoning assesses your child's vocabulary, reading comprehension, punctuation and spelling, and understanding of grammar. To be confident in the verbal reasoning paper, your child will need a broad understanding of word meanings, spotting patterns and sequences, and manipulating verbal information, as well as exam skills and time management.
The verbal reasoning part of this paper follows 21 known GL question styles. It's a good idea to familiarise your child with these question styles as they remain the same each year, with only the content changing. You can find more advice on how to prepare for verbal reasoning questions here. Once your child is used to the question styles, on exam day they will spend less cognitive demand interpreting the questions, giving them the headspace to work quickly and accurately within the challenging time constraints.
Non-verbal reasoning
Relying on problem solving skills with graphic information, this section requires your child to find errors in picture sequences as well as continuing patterns using spatial awareness and abstract thinking.
The non-verbal reasoning test consists of 70 multiple choice questions split into sections. Each section is time restricted: once your child has completed the time allocated for that section they are not able to return to it. There are 3 sections assessing non-verbal reasoning and a further 2 sections focusing on spatial awareness. Practising the known question styles of the GL non-verbal reasoning test regularly will give your child confidence in this challenging section.
To learn more about preparing your child for verbal and non-verbal reasoning, join our specialist webinar on 7th April. Sign up details will be available here.
What is the pass mark for the Lincolnshire Grammar Schools 11 plus test?
Your child's scores from the verbal and non-verbal reasoning tests will be standardised to eliminate any disadvantage based on age. Their standardised scores must total 220 to be considered for a grammar school place. Full marks for the papers would be 282, meaning an average score of 78% is needed between both papers to achieve this standard.
If your child achieves the qualifying score in their 11 plus, you can name a grammar school as a school preference, although it doesn't guarantee admission to your target school. Entry to grammar schools in Lincolnshire is competitive, with many more applicants than the number of places available for the Year 7 intake. Each school uses a priority criteria to decide which pupils to admit.
The standardised scores are ranked and higher scoring applicants will be generally given priority over lower scoring applicants who met the pass mark. It is advisable to familiarise yourself with the priority criteria policies for your target schools.

When should preparations begin for the Lincolnshire Grammar Schools 11 plus test?
The best time to start 11 plus preparation is the end of Year 4 or beginning of Year 5. This will give your child time to develop their exam technique, time management and rapid recall, and their confidence with verbal and non-verbal reasoning question formats.
The Lincolnshire 11 plus is designed to be academically challenging for children who are working above age-related expectations. If your child is not yet exceeding age-related expectations, it is helpful to start earlier and build their understanding of the core curriculum, before progressing onto exam preparation.
How can I help my child prepare for the Lincolnshire Grammar Schools 11 plus test?
Purposeful practice: in the summer of Year 5, your child will be sent a pack of familiarisation papers by Lincolnshire Council if they attend a feeder primary school. These are a useful tool to help your child know what to expect on the exam. Mock Tests are another powerful way to practice and avoid panic on exam day.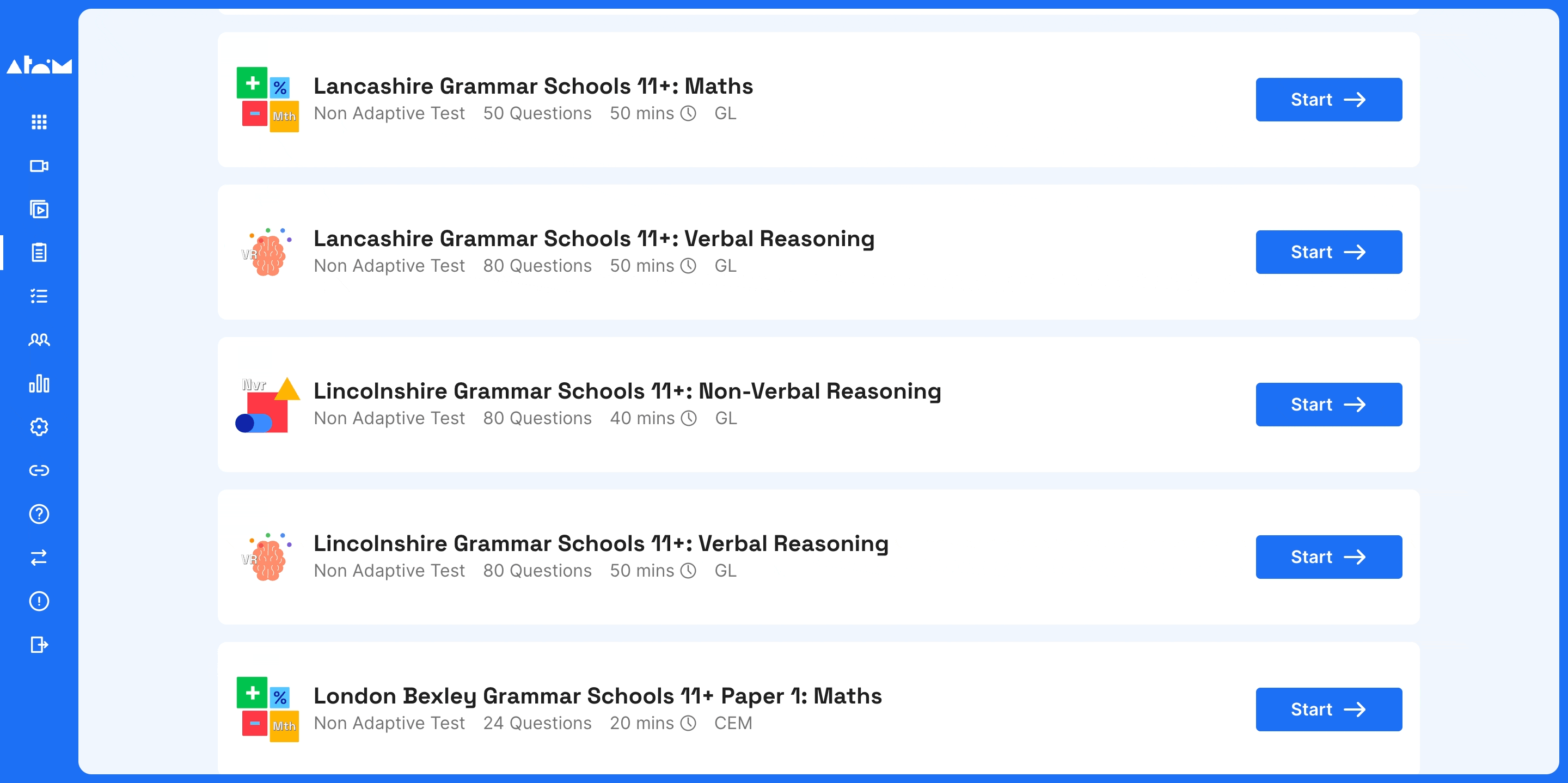 Atom has unlimited Mock Tests mirroring the format and style of the Lincolnshire 11 plus – so your child will know exactly what to expect.
Make it fun: the Lincolnshire 11 plus relies on your child's pattern spotting skills, and activities such as sudoku and crossroads can be a fun way to build these. Another engaging way to practice is Atom's interactive platform with over 90,000 teacher-written questions, designed to help build your child's verbal and non-verbal reasoning skills.
Set timely targets: keep their learning on track by setting regular goals and celebrating achievements. One easy way to do this is using Atom's Parent Portal, which gives you data-driven insights showing your child's progress towards mastering all the content they need for the Lincolnshire 11 plus.
Overall progress and targets achieved: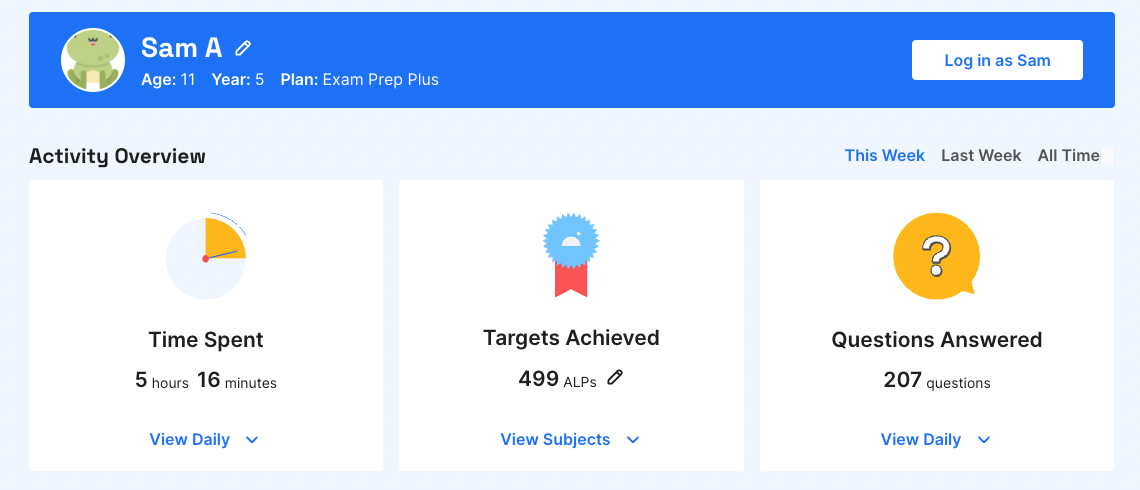 A detailed breakdown of progress by subtopic, compared to the average student in their year: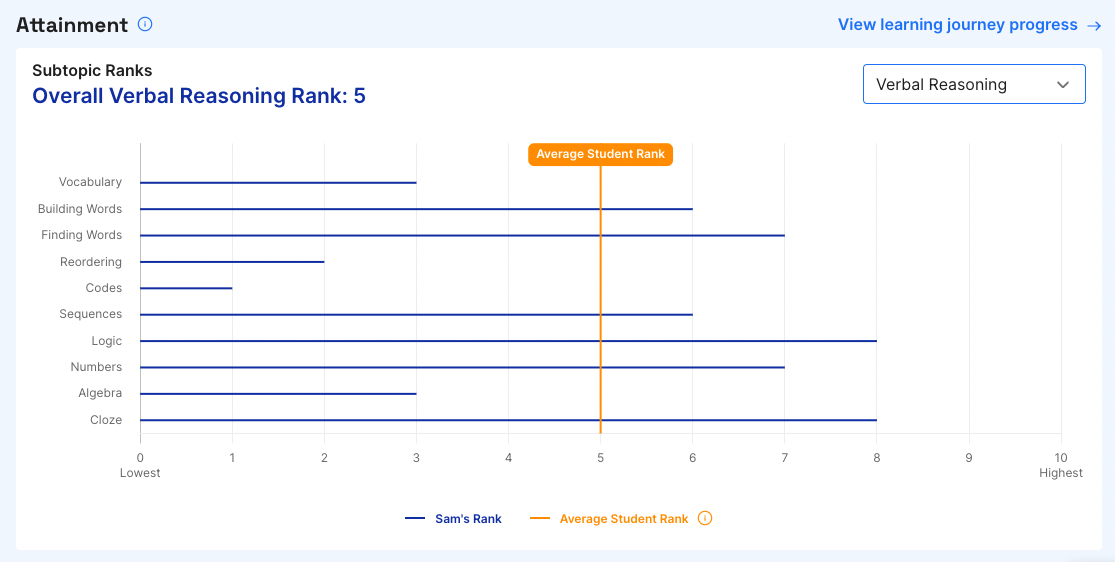 Your child's personalised learning journey progress: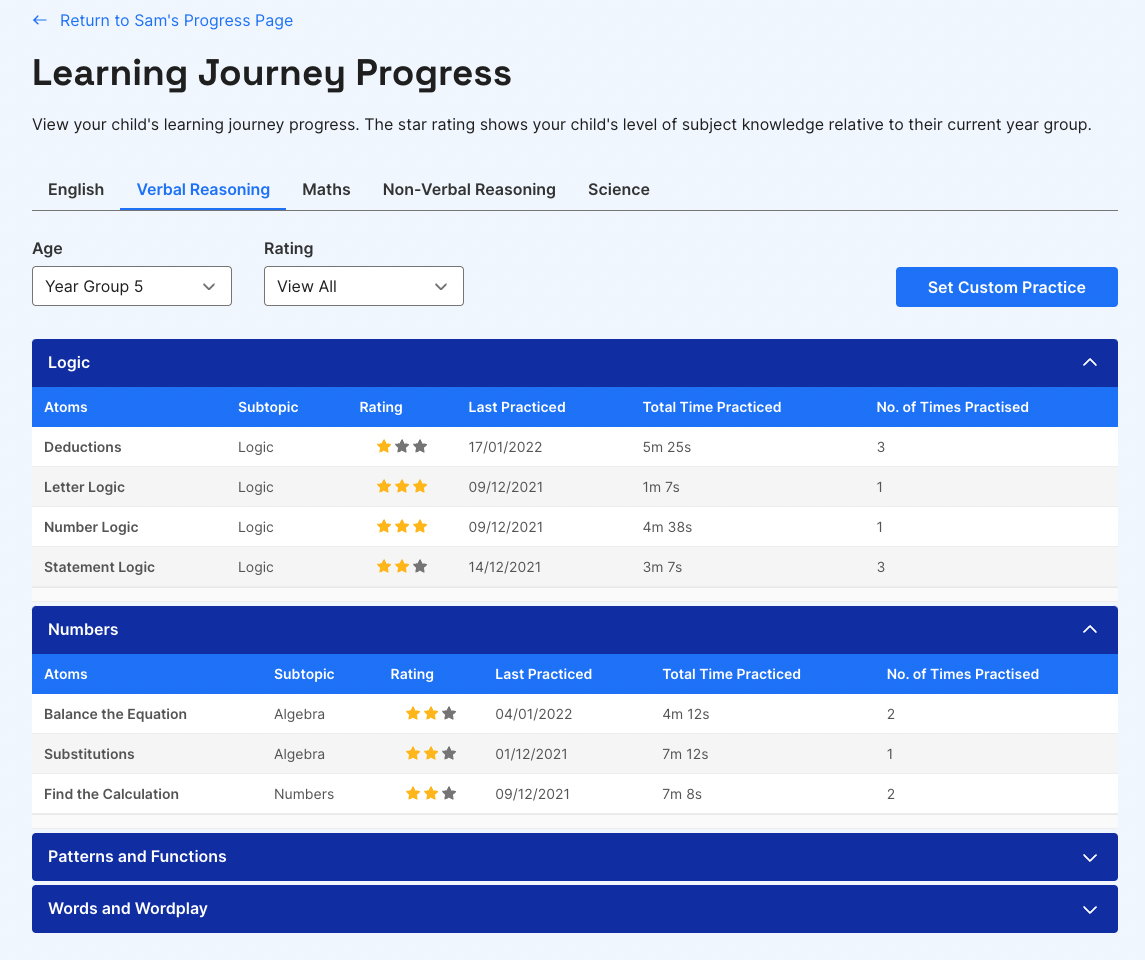 Set Custom Practices to target your child's most challenging subtopics, with functions to personalise timings and question types:
Start your free trial of Atom Nucleus today to learn more.
Start your free 5-day trial today to discover how Atom can help you and your child make the most of the time until exam day.
---
We know how crucial this time is, so our team is on hand to support you and your family every step of the way. You can book a call with one of our Education Experts to ask any questions you may have about the Lincolnshire 11 plus: